Syria's second largest city Aleppo, in which the most violent clashes of the civil war are ongoing, experienced the Eid al-Fitr marking the end of Islam's holy month of Ramadan again under bombing and in poverty.
The Syrian Regime, which indiscriminately targeted civilians with oil barrel bombs during Ramadan, continued its attacks the feast of the first day of the Eid. Clashes continued overnight and people attended the Eid prayer through sounds of firearms and bombs.
Ghost City
Aleppo marks the most active clashes since the conflict first began in 2012. The 'Conquest of Aleppo' operation launched by Syrian opposition forces to fully control the city on July 2 entered its third week. One of the most devastated cities of civil war, Aleppo was reduced to rubble due to missiles, barrel bombs and vacuum bombs dropped by the regime aircraft and left without a single standing structure. Citizens of Aleppo marked the Eid al-Fitr with the fear of death.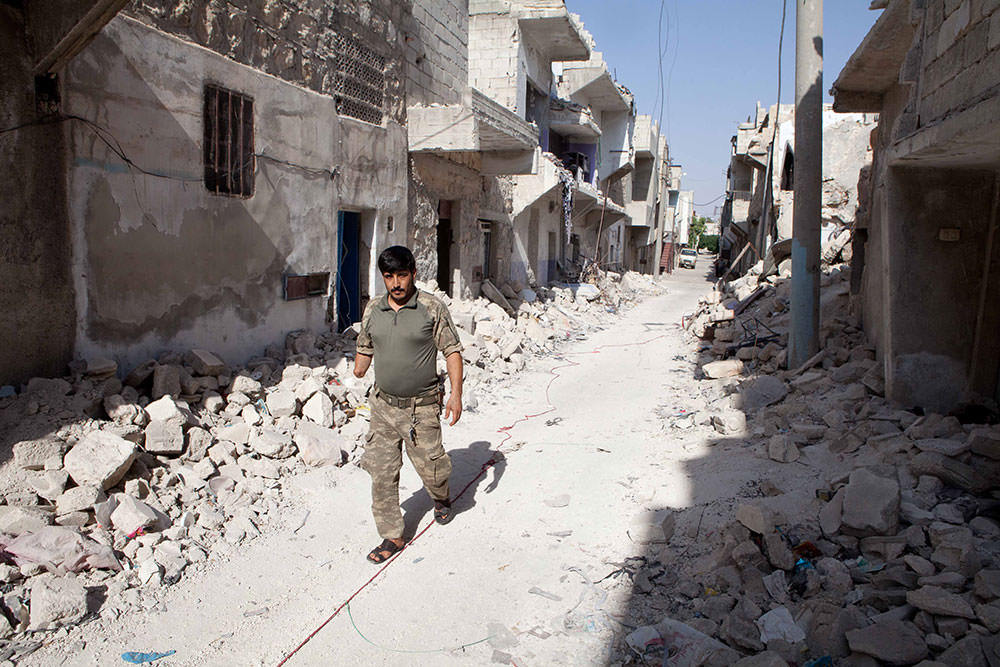 No Water and Power
After the 'Conquest of Aleppo' operation was initiated, Syrian Regime destroyed energy lines and water pipes distributing power and water to areas inhabited by the opposition. Completely buried in darkness, people living in opposition neighborhoods formed long queues in front of water storages to receive some water before the Eid, while children carried clean water to houses with bins. Citizens of Aleppo, having trouble to meet their basic needs as electricity, water, food and medicines, made their Eid shopping from only a handful of shops that are still open.

"The Eid in Aleppo is dark as the night"
A citizen of Aleppo, Basravi Süleyman, stated he forgot how to celebrate the Eid al-Fitr since the civil war began five years ago. "Since the day we began to fight, there is no Eid celebrated in here. Here, Eid means Assad's bombs. In each Eid, Assad bombs our mosques. Eid is celebrated in places where peace and quiet exist. For the last five years, the Eid here is as dark as Aleppo's nights" Süleyman said.
"For us, the Eid will be the day that we get rid of Assad and Daesh (Arabic acronym of ISIS). There are martyrs or veterans in each house, no one have their family around. How we can celebrate the Eid in Aleppo?" he added.