Russian President Vladimir Putin is pushing for a new strategy on Syria and pledges continuing military support for President Bashar al-Assad, but what equipment is Moscow actually sending Damascus?
Russia's defense contracts with Syria have been kept under wraps in recent years, but observers have used satellite imagery to identify T-90 tanks and Sukhoi jets in government-controlled territory.
Russia is delivering "all the necessary weapons for fighting the ISIS group," said Igor Korotchenko, editor of the pro-Kremlin National Defense magazine.
He said deliveries ensure a three-pronged strategy that includes reconnaissance, air strikes and ground forces. "Using them separately would not be effective."
Built at Uralvagonzavod, Russia's main tank factory in the Urals, T-90 is the first post-Soviet tank, used by the military since 1993. US officials said some arrived at Syria's Latakia air base this month.
The battle tank is equipped with a 125mm tank gun and an anti-aircraft machine gun. It has been sold to Algeria and India, and Saudi Arabia reportedly expressed interest in purchasing this year.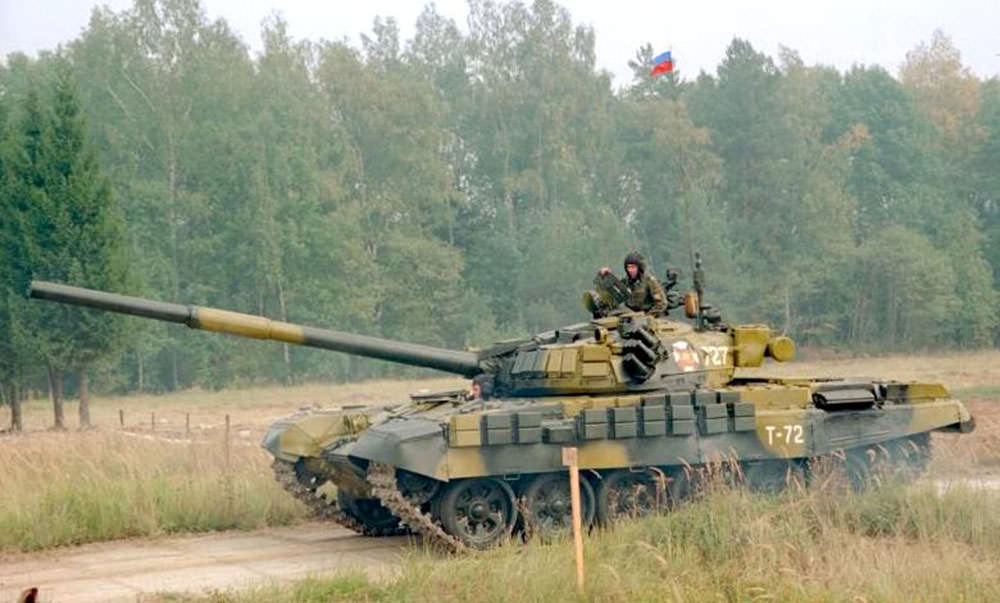 Uralvagonzavod chief Oleg Sienko told Rossiyskaya Gazeta government newspaper on Friday that Russia recently tested the modernized T-90SM model in "an Arab country" and plans to export it to the region.
He confirmed older T-72 tanks are being "successfully used by the Syrian army in urban warfare against the ISIS militants."
Syria's military has used Soviet-designed multiple launch rocket systems in the conflict and Human Rights Watch accused it of firing imprecise cluster munitions, possibly from Smerch weapon systems.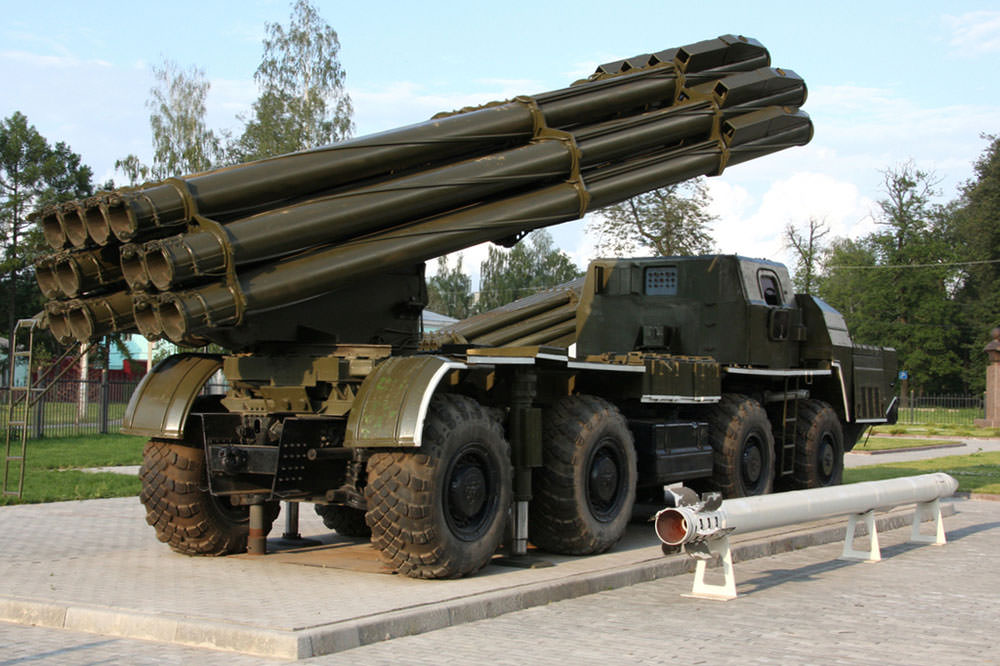 Smerch, which means "whirlwind", is a heavy multiple rocket launcher developed in the 1980s, a larger 300 mm caliber upgrade of the Grad system that is also being used in Syria.
Moscow delivers "multiple rocket launchers, heavy flamethrowers, and munitions" to the army, Korotchenko said.
These systems are "effective" in Syria, he added.
Russia's aircraft contracts with Syria before the conflict included MiG fighter planes and reports suggested a new contract was in the works in 2013.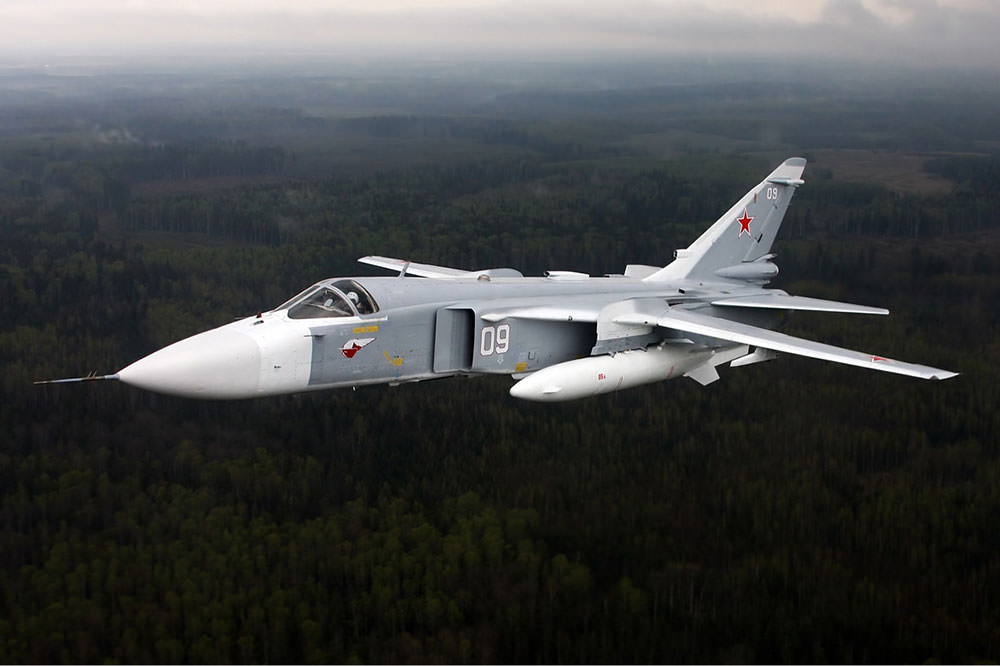 Recent deliveries to Syria have included Sukhoi Su-24 and Su-25 planes, called Fencer and Frogfoot by NATO.
The Su-24 is an ageing and accident-prone but popular bomber developed in the 1960s with both air-to-air and air-to-ground capacity. It has been used by Syria's air force throughout the conflict and Israel shot down one such jet in 2014, accusing it of breaching Israeli airspace.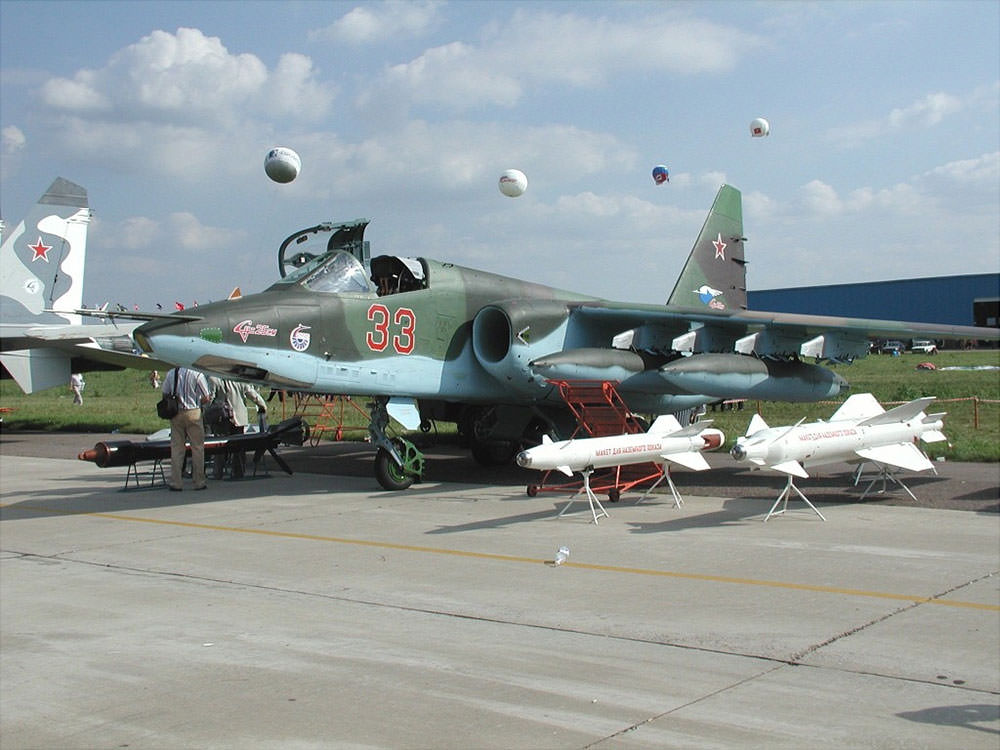 The Su-25 is a small two-engine close air support plane used by the Soviets in Afghanistan and the Iraqi army in the Iran-Iraq war.
The various aircraft deployed in Syria can be used for "ground attack, close air support and long range strikes," said Douglas Barrie, an analyst with the International Institute for Strategic Studies in London.
He called it "not a huge deployment" but "a valuable addition" to support ground troops.
Syria's officials this week announced that the military is using Russian unmanned aerial vehicles (UAVs), without specifying the model or how they are being used.
Russia's drone technology is far behind Israel and the United States, according to military analyst Pavel Felhengauer, who added that Russia "does not have any combat drones."
The Russian military has only used the technology since 2013 and currently has several models of UAVs for reconnaissance and artillery-spotting.
Some, like the Forpost and Zastava models are licensed copies of Israeli drones, the Searcher and the Birdeye. Kiev has accused Moscow of flying drones over eastern Ukraine and has shot some of them down.
Overall, "looking at what the Russians have deployed, it's a comparatively small force but of a mixed nature, which has the capacity to provide offensive support to the Syrian military," said Barrie of the IISS.
*Maria Antonova