Jerusalem Mayor Nir Barkat, in an interview with the Israeli Army Radio, urged citizens and gun owners to carry their firearms at all times amid recent unrest between Palestinians and Israeli security forces.
"Given the current escalation [of violence] in the security situation, those with a licensed firearm who know what to do with it must go out with [their weapon]— it's an imperative," quoted NBC News Mayor Nir Barkat's statement on Army Radio. "In a way, it's like military reserve duty."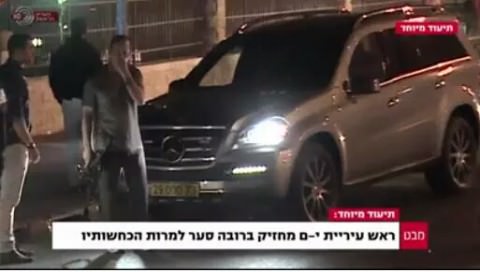 Two days ago, a photo showing Barkat carrying an assault rifle in the streets of Beit Hanina neighborhood of Jerusalem sparked criticism, and he later released images of his license for the firearm.
Barkat's words came after four Israelis were killed in shooting and stabbing incidents, in which five Palestinians, including three attackers, were killed. Meanwhile, around 1,300 Palestinians were wounded and dozens were detained in the ensuing incidents after Israeli authorities closed and violated Islam's third holiest site Al-Aqsa Mosque, which is referred to as the Temple Mount by the Jews.
Israeli Prime Minister Benjamin Netanyahu has barred all Cabinet ministers and lawmakers from visiting a sensitive Jerusalem holy site, fearing any high-profile spectacle could further spark tensions that have gripped the country for weeks, an Israeli official said Thursday.
In 2000, then-opposition Likud party leader Ariel Sharon, a hawkish figure known by Palestinians and the world for his crimes in 1982 Lebanon War and Sabra and Shatila refugee camps, visited the Temple Mount, triggering the large scale Palestinian resistance known as the Second Intifada.