Egyptian military prosecutors on Sunday questioned investigative journalist and rights activist Hossam Bahgat on suspicion of publishing false information, the website for which he works said.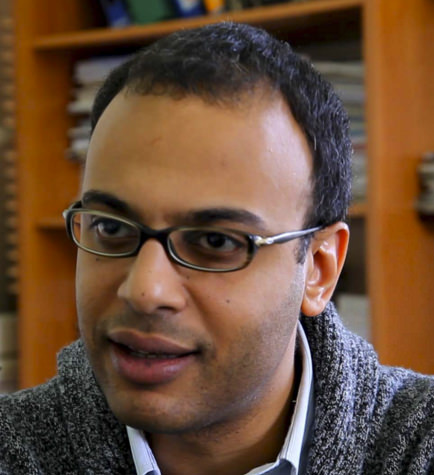 Hossam Bahgat

The Mada Masr website said Bahgat, 37, was questioned for nearly nine hours and then taken to the prosecutor's office.
"Hossam called his lawyer and told him he was being accused of having published false information and lies that were damaging to the public interest," Lina Attalah, the website's chief editor, told AFP.
"While these are only initial charges they can either amount to a referral to a court with the case heard by a military court or he could be released," she said.
Human Rights Watch describes Bahgat, founder of the Egyptian Initiative for Personal Rights, as "a leading defender of civil rights and liberties in Egypt" who played a prominent role in the 2011 revolution that toppled longtime president Hosni Mubarak.
Originally a journalist, Bahgat founded and directed the Egyptian Initiative for Personal Rights, a top Egyptian rights organization. He was honored with a Human Rights Watch Alison Des Forges Award in 2011.
Bahgat returned to journalism and has recently published a series of investigative journalism reports on Mada Masr. His most recent report details the August 2015 conviction of a group of military officers for trying to plot a coup.
Also Sunday, Egypt's state-run news agency reported that authorities detained newspaper owner Salah Diab and his son on orders from the public funds prosecutor, without giving details. Diab is the owner of independent daily Al-Masry Al-Youm.
Egypt's government has launched an intense government crackdown against Islamists and other dissidents including secular activists who led the 2011 uprising that ousted longtime autocrat Hosni Mubarak.
In June, the New York-based Committee to Protect Journalists said reporters face unprecedented threats in President Abdel-Fattah el-Sissi's Egypt. CPJ said Egypt currently had the highest number of journalists behind bars since it began keeping records in 1990.
It said the threat of imprisonment in Egypt is part of a stifling atmosphere in which authorities pressure media outlets to censor critical voices and issue gag orders on sensitive topics.