A television channel broadcasting from the United Arab Emirates on Monday aired falsified news about Turkish soldiers in Qatar.
Dubai TV claimed that anti-government protests had broken out in Qatar's capital, Doha, and that troops - including soldiers from Turkey - sprayed tear gas at protesters and imposed a curfew in several parts of the city.
According to Al Jazeera, the Qatari government's press office denied the channel's claims.
"It is the latest example of falsified news invented by the countries placing an embargo on Qatar," said press office director Saif Al Thani in a statement.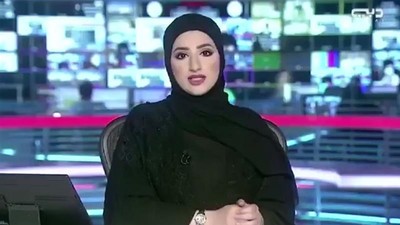 Al Thani also noted that the countries which placed a blockade on Qatar were trying to isolate the country from the rest of the world, including through the propagation of false news. "These countries focus on molding a public opinion against Qatar and they are spending millions for falsified news," said Al Thani.

Saudi Arabia, with the support of the United Arab Emirates, Egypt and Bahrain announced on June 5 that they were suspending all ties with Qatar over accusations of terrorism, claims Qatar has vehemently refuted.
Turkey has been working to mediate since the crisis broke out. Ankara has displayed support for Qatar though the Turkish Parliament's approval of two deals to deploy troops to an air base in the Gulf country.

An April 2016 deal to deploy Turkish troops to Qatari soil, expected to improve the country's army and boost military cooperation, was signed in the Gulf country's capital Doha. The deal was approved by Parliament after a period of one year.