The torturers followed a schedule.
Beatings on Saturdays, torture on Sundays, and Monday was a break. The next three days were the same routine. On Fridays, it was time for solitary confinement.
From inside a Yemeni prison controlled by the United Arab Emirates — a top U.S. ally — a Yemeni detainee held without charges chronicled torture and sexual abuses through drawings. Smuggled to The Associated Press from the Beir Ahmed prison in the southern city of Aden, the drawings offer a grim glimpse into a hidden world of flagrant human rights abuses by UAE officers acting with impunity.
Sexual violence is a primary tool aimed at brutalizing the detainees and extracting "confessions," the artist and six other detainees told the AP.
The drawings — made on plastic plates — show a man hanging naked from chains while he is being subjected to electric shocks, another inmate on the floor surrounded by snarling dogs as several people kick him, and graphic depictions of anal rape.
"The worst thing about it is that I wish for death every day and I can't find it," the artist said, summing up nearly two years in detention that started last year after he spoke against the Emiratis in public.
The UAE's secret prisons and widespread torture were exposed by an AP investigation last June. The AP has since identified at least five prisons where security forces use sexual torture to brutalize and break inmates.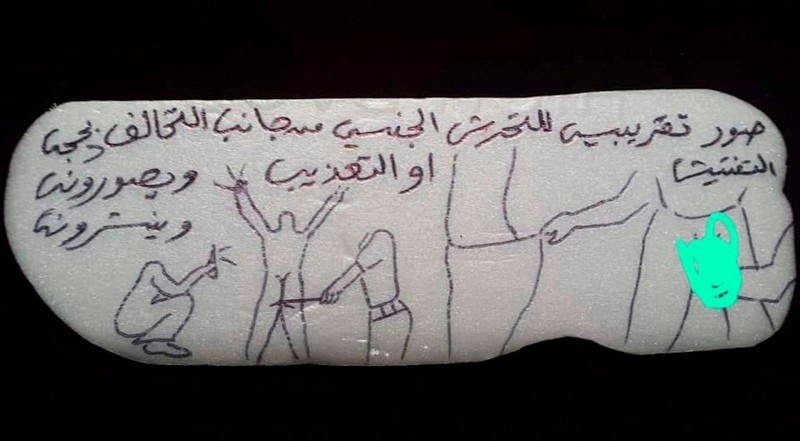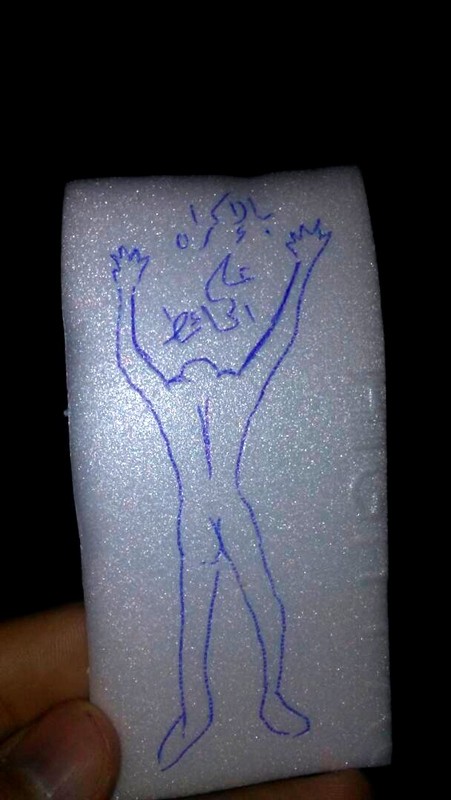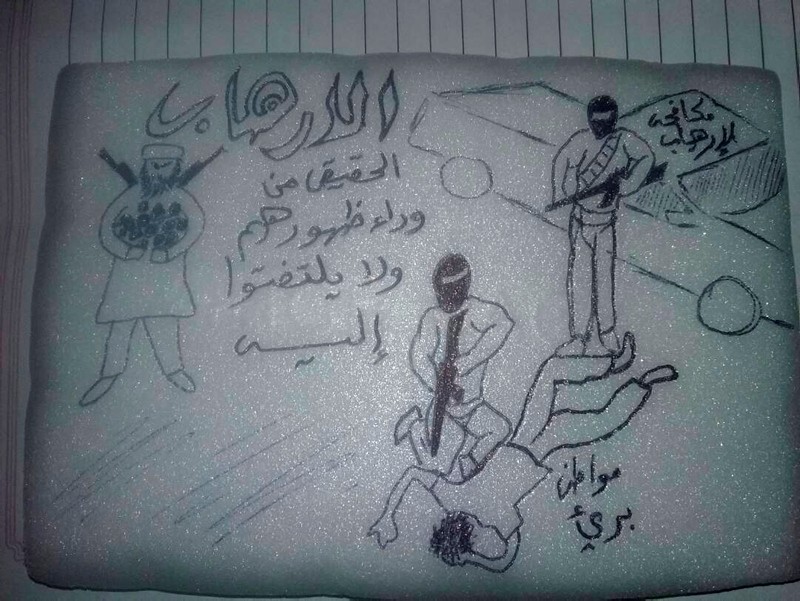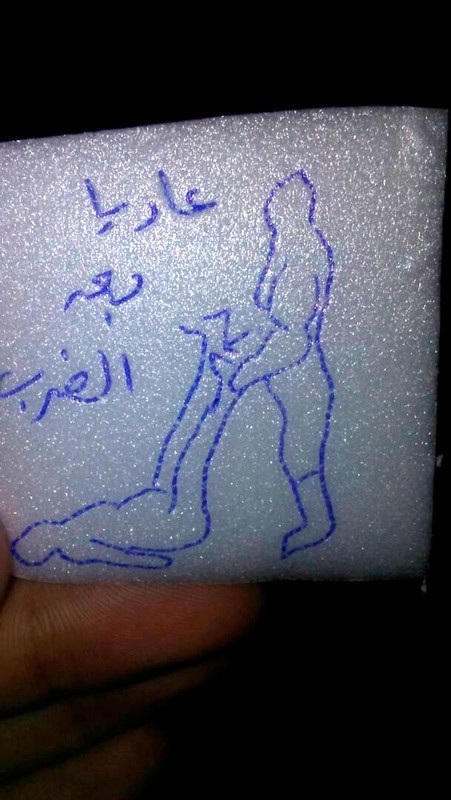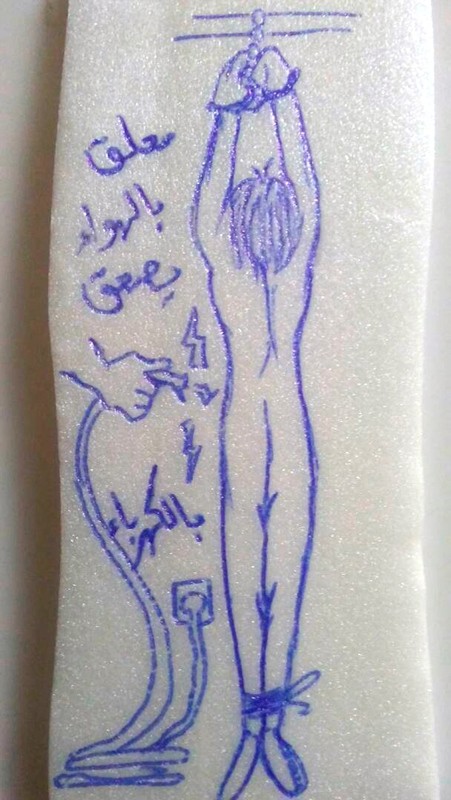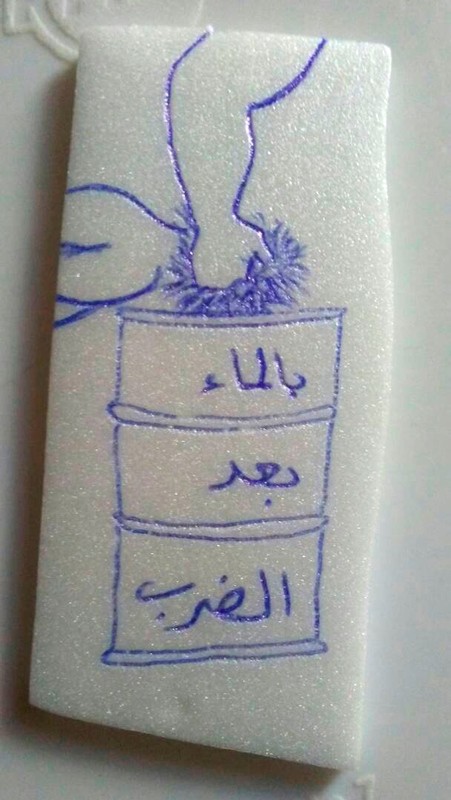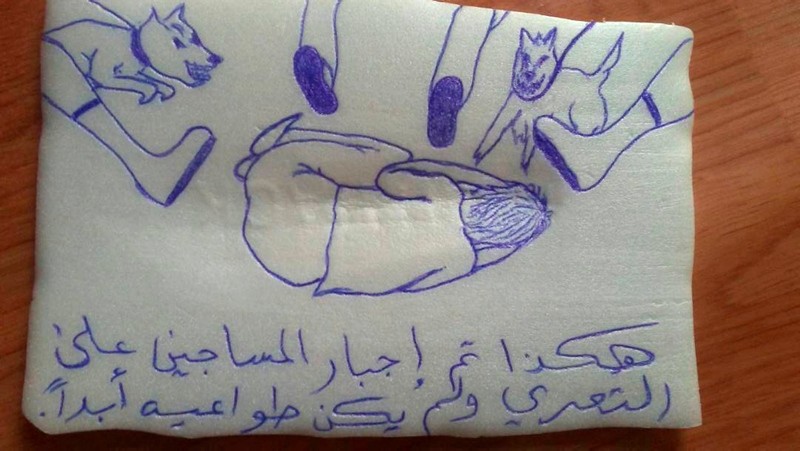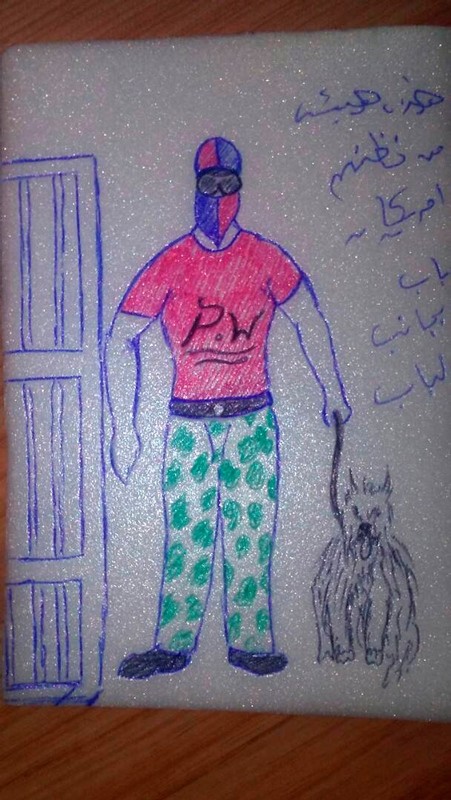 Yemen's war began in 2015, after Iranian-backed Houthi rebels took over much of the country's north. Saudi Arabia and the UAE are leading a coalition to fight the rebels, but UAE forces have overtaken wide swaths of territory, towns and cities in the south. The U.S. is backing the coalition with billions of dollars in arms, and partners with the Emiratis in anti-terrorism campaigns.
Emiratis have swept up hundreds of Yemeni men on suspicion of being al-Qaida or Daesh militants. The prisoners are held in at least 18 hidden prisons without charges or trials.
Witnesses said Yemeni guards working under the direction of Emirati officers use various methods of sexual torture and humiliation. They rape detainees while filming the assaults. They subject prisoners' genitals to electric shocks or hang rocks from their testicles. They sexually violate others with wooden and steel poles.
"They strip you naked, then tie your hands to a steel pole from the right and the left so you are spread open in front of them. Then sodomizing starts," said one father of four who has been in detention for more than two years and who, like other detainees, spoke on condition of anonymity for fear of retaliation.
A former security chief who was involved in torturing to extract confessions told the AP that rape is used as a way to force detainees to cooperate with the Emiratis in spying.
"In some cases, they rape the detainee, film him while raping, use it as a way to force him to work for them," he said, speaking on condition of anonymity because of concerns for his safety. The official has since defected from the Emirates and fled the country.
American officials confirmed last year that the U.S. has interrogated some detainees at the secret prisons run by the UAE. The Pentagon has insisted that it had no knowledge of human rights abuses. Obtaining intelligence extracted by torture would violate international law.
The AP first asked the Pentagon about grave rights abuses committed by the UAE, its partner, one year ago. But despite well-documented reports of UAE involvement in torture by the AP, human rights groups and even the United Nations, Marine Maj. Adrian Rankine-Galloway, a Pentagon spokesman, said that the U.S. has seen no evidence of detainee abuse in Yemen.
"U.S. forces are required to report credible allegations of detainee abuse," he said. "We have received no credible allegations that would substantiate the allegations put forth in your line of question/story."
On May 24, the House of Representatives voted to require Defense Secretary Jim Mattis to investigate the scope of U.S. involvement in UAE black sites. The language, which would still need to pass the Senate, would require the Defense Department to submit a report within 120 days to Congress.
Californian Democratic Rep. Ro Khanna, who co-sponsored the language, called the AP's report Wednesday "a shocking revelation of the ongoing human rights abuses happening in Yemen."
"Now, with greater urgency than ever before, we need the Pentagon to launch an investigation and determine whether our nation has been involved in torturing prisoners in Yemen," he said.
Of five prisons where the AP found sexual torture, four are in Aden, according to three Yemeni security and military officials who spoke on condition of anonymity because they feared revealing such details could endanger their lives.
One is at the Buriqa base in Aden — the headquarters for the Emirati forces and where American officers were seen along with Colombian mercenaries, according to two prisoners and two security officials. Inside, prisoners said that American personnel in uniform weren't directly involved but were aware of the torture — either by hearing the screams or seeing the marks.
"Americans use Emiratis as gloves to do their dirty work," said one senior security official at the Riyan prison in Mukalla, who spoke on condition of anonymity because of security concerns.
"In the prisons, they are committing the most brutal crimes," said a top Yemeni commander currently in Riyadh, referring to the Emiratis.
"Joining [Daesh] and al-Qaida became a way to take revenge for all the sexual abuses and sodomy," he said, using an alternate acronym for IS and speaking on condition of anonymity for fear of retaliation. "The prisons, they are manufacturing [Daesh]."