There is hardly anyone who has not yet heard about the world's greatest rock 'n' roll bands like the Rolling Stones, Beatles, Led Zeppelin and Status Quo, having played to millions of fans around the world. They not only earned a great distinction, but were an inspirational source that gave rise to an indigenous music trend in Turkey: Anatolian rock. A fusion of Turkish folk and rock music arising in the 1960s, Anatolian rock - although not very well known among the Turkish youth born after 1990s - merged electrical and bass guitar with traditional bağlama (a stringed music instrument) and ney (reed flute). Electro bağlama was also born in those years. Cem Karaca, Moğollar, Kurtalan Ekpress, Mavi Işıklar, Barış Manço, the T.P.A.O. Batman Orchestra and Erkin Koray are some of the best examples of this period.
These days, a young collective has been carrying out a project to revive Anatolian rock culture and help it regain its popularity. The "Anatolian Rock Revival" project presents the unforgettable rock songs from 1960s and 1970s via visual art. Each week, a volunteer illustrator designs a creative poster for a chosen song, which can be hung on walls. It does not matter if you do not know anything about Anatolian rock - you can scan the QR codes on these posters, which will then allow you to listen to the song on YouTube.
"We came up with this project while listening to music. While searching on old songs, we found an incredible treasure and just started to think how we can familiarize more people with them," explained Gökhan Yücel, the project creator, to Daily Sabah. Working at a multidisciplinary design agency as partner in Istanbul, Yücel said that there are songs, especially those released between 1964 and 1980, which are not known among the public. "We are trying to find more and help them reach a larger audience. However, it would not work if we had just shared the songs online. This is why we mixed one form of art with another. For each song, a special poster is designed and those interested can easily listen to the song when they see it," Yücel went on to say.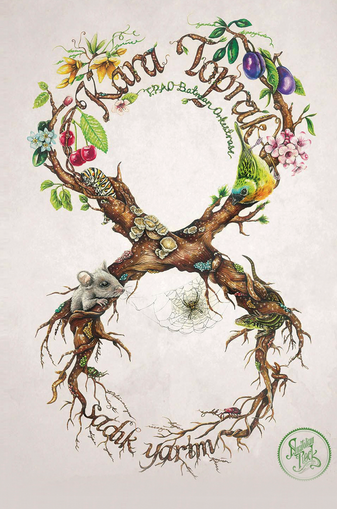 These colorful posters might be seen as an inventory of the period culture as designers re-create costumes and even the personal style of Anatolian rock bands and musicians. Take as an example a poster for Selçuk Alagöz's song "Bahçelere Geldi Bahar" (Spring has come to gardens), featuring a local villager playing a shepherd's pipe, while a Barış Manço poster exactly duplicates his glittering stage costume recalling the King. A prominent figure of Anatolian rock with openly socialist attitudes, Cem Karaca is also remembered on plenty of other posters. Some of these early names of Turkish heavy rock had no choice but resorted to exile after the 1980 coup d'etat as political repression brought restrictions to music performances for years. Most of these figures were well-educated individuals and became famous after they appeared in Altın Mikrofon (Golden Microphone), a nation-wide music contest started in 1965. These young rock 'n' roll lovers, however, were asked to perform pop music without imitating the Brits. And this is how they began to compose songs for Turkish taste with Western instruments and, of course, "style."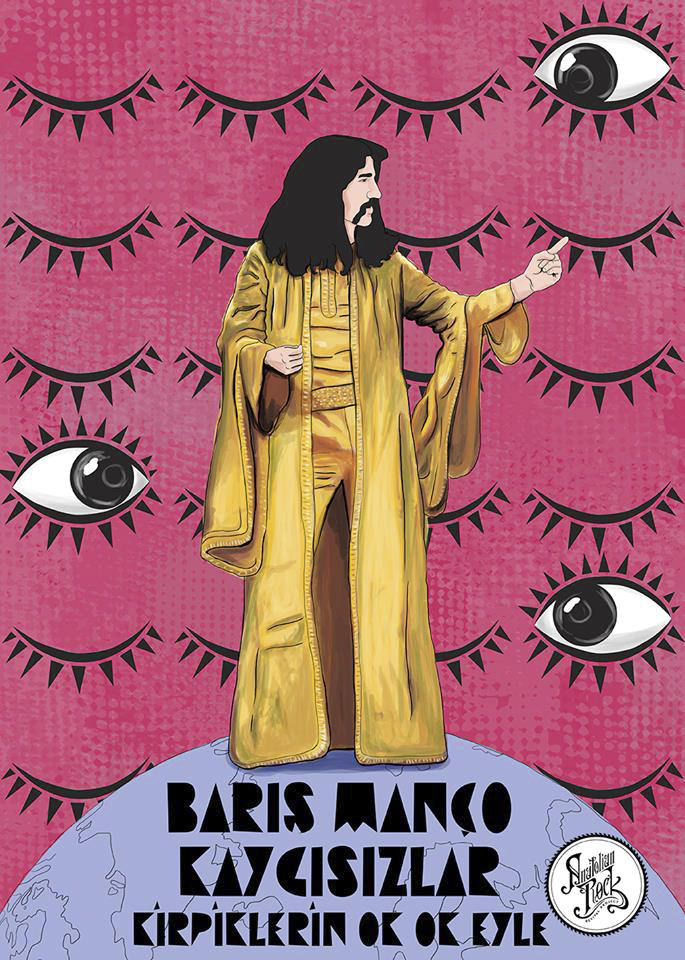 So far, 50 volunteer illustrators have designed 50 posters and 30 others are on the way, Yücel further said. Although this non-profit project seems to be a young one, there are quite a few people outside that are willing to contribute to it. "Sometimes we ask designers to work with us, but they also want to participate in the project as well. The project coordinators used to take more initiative at first, yet more people are now interested in it," Yücel added. The team is highly ambitious, as they want to show their work in other countries so that everyone can taste a bit of Turkish rock music.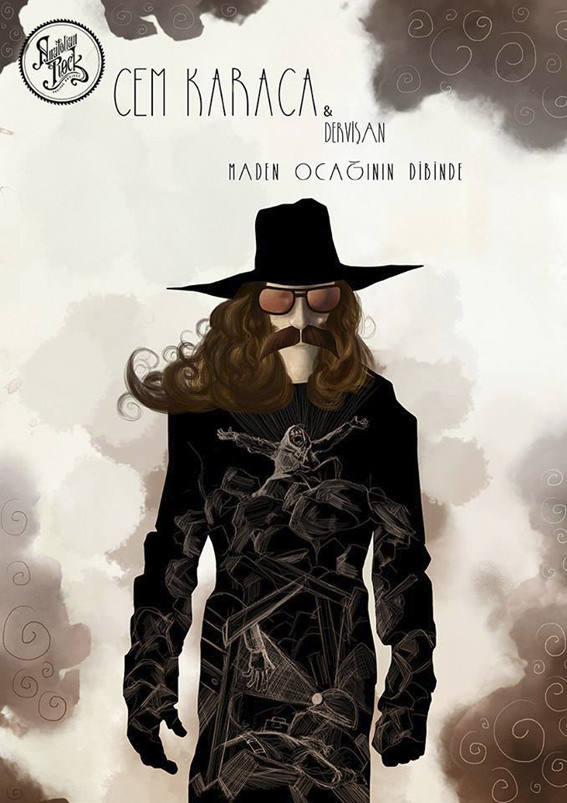 This is also the reason why illustrators decided to put QR codes on the posters. "Smart phone users can listen to the song if they use the code shown on the posters. We wish to send these posters to different countries, and then Anatolian rock will be heard maybe in Berlin, Tokyo or London," he said. Back in April, these posters were shown at an event in Souq Karaköy, a popular pop-up bazaar. All the posters can be seen on the collective's social media accounts on Facebook, Twitter (@AnatolianRockRP) and YouTube. If you come upon any of them, just spare a few minutes and discover the old days of Turkish rock.