Music lovers in Istanbul will have the chance to attend performances showcasing jazz, instrumental, dubstep and synthpop in a successive series of concerts starting from today until Feb. 13 at The Istanbul Foundation for Culture and Arts' (İKSV) Salon.
Mehmet İkiz, awarded jazz musician


Signaling his genius with Pyotr Ilyich Tchaikovsky's symphonies he used to play with kitchen utensils as a kid, Mehmet İkiz moved to Stockholm with his parents at the age of 3. After studying Afro-American Music at the Stockholm Music Academy, he was awarded twice by the Swedish Royal Music Academy in the categories of percussion and jazz. He founded Stockholm Jazz Records in 2002, and released his debut album "Checking In" followed by his second album "Zoetic Session" through his own company. He has shared the stage with formidable figures of music including Justo Almario, Eldad Tarmu, David Ornette Cherry, Jon Heard, Sal Marquez, Bernt Rosengren, Gunnar Bergsten, Ralph "Buzzy" Jones, Roberto Miranda, Esiyet Esiyet, Jon Davis, Jon Martin, İlhan Erşahin, Phil Ranelin, Riner Scivally, Javier Vergara, Jonas Kullhammar, Lars Sjösten, Mattias Stahl, Jonas Östholm, İmer Demirer and Tuna Ötenel. His music is so effective that some of his listeners say no other musician has affected them the way İkiz's creativity and mastery of jazz have. Mehmet İkiz will hypnotize music lovers with a pinch of jazz, a little afro-funk and a splash of pop, but mainly with a drum feast. Mehmet İkiz (drums and percussion) will share the stage with Jonne Bentlöv (side-drum, electronics) and Joel Lyssarides (synthesizer).
When: Feb. 10 at 9:30 p.m.

Sylvain Chauveau, master of French instrumental music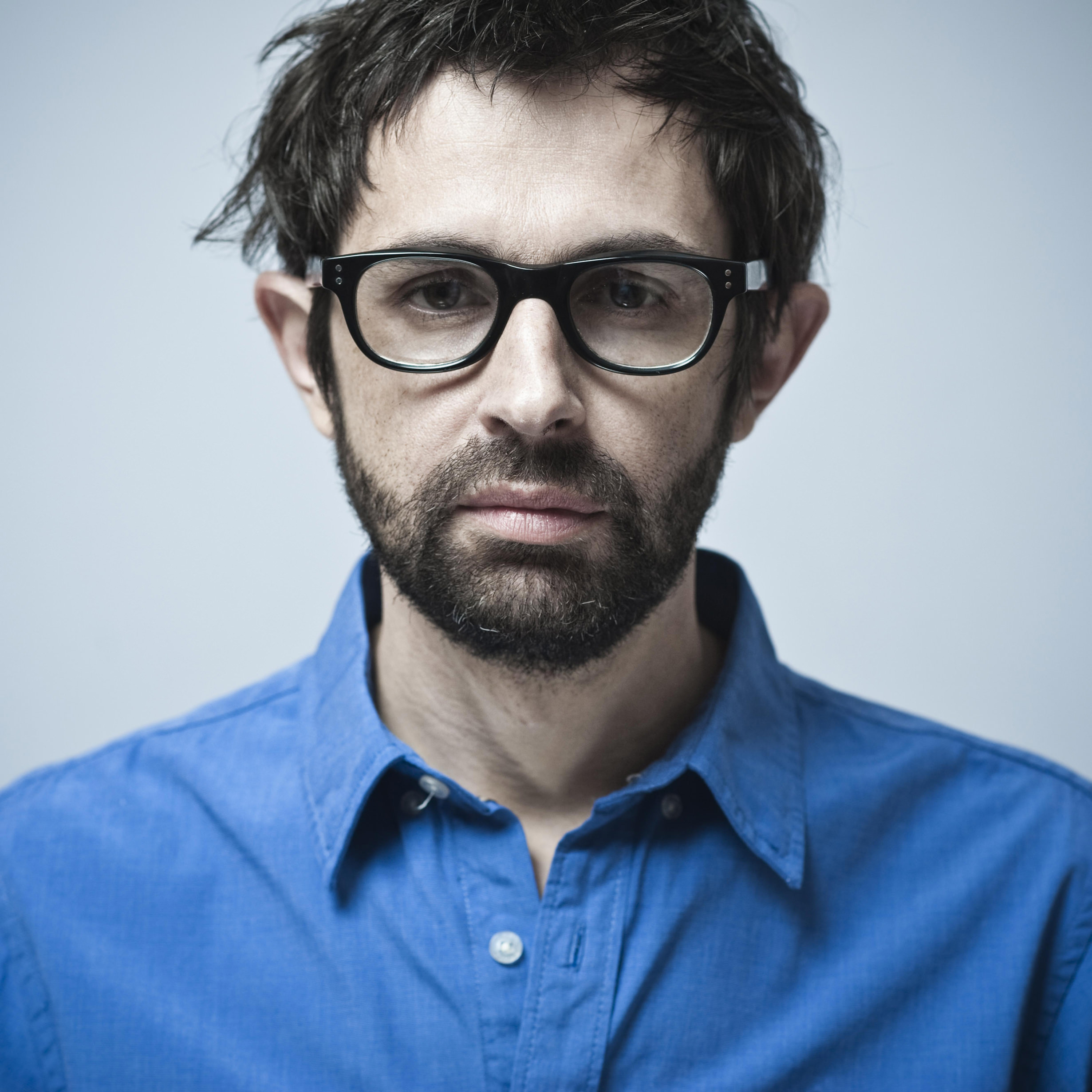 Blending electronic timbres with classical music, Sylvain Chauveau has been composing since 1998. While continuing his solo career, he also composed for movies and dance performances.

French instrumental musician Sylvain Chauveau started his music career with an alternative rock band in the 1990s. Blending electronic timbres with classical music, Chauveau has been composing since 1998. While continuing his solo career, he is also conducting two projects titled "Mega" and "Arca," and also composing scores for movies and dance performances. He recorded one album in which he adapted Depeche Mode songs to chamber music, and released three solo albums in which he effectively revealed his creativity via piano. If you enjoy the works of Fabrizio Paterlini, Max Richter and Chilly Gonzales, do not miss Sylvain Chauveau's performance at Salon on Feb. 11.
When: Feb. 11 at 9:30 p.m.

Limits Off: Darkstar, a London storm of grime, dubstep and synth pop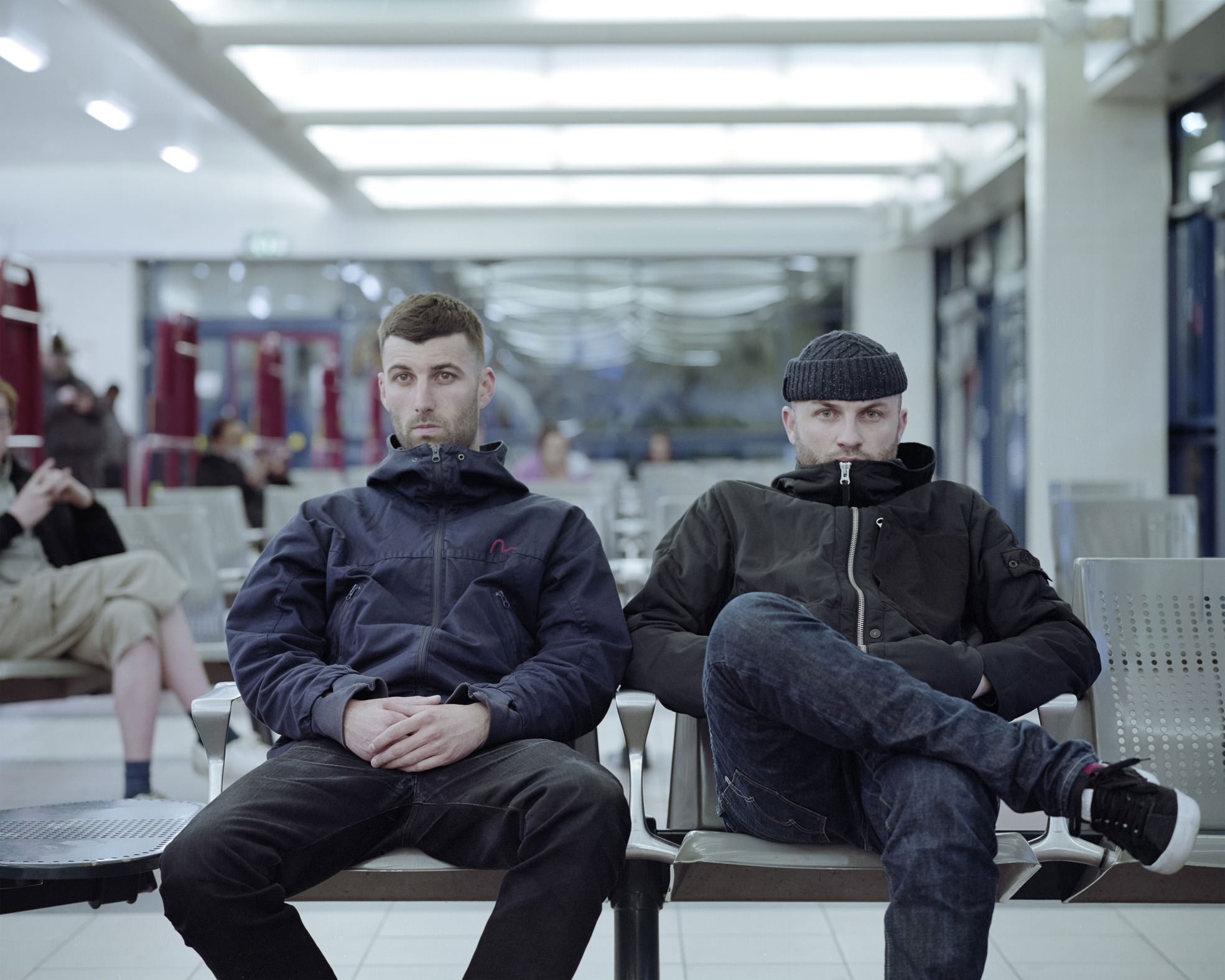 Grime, dubstep and synth pop duo Darkstar was founded in London in 2007. Releasing a short play with British producer Zomby and conducting projects with Kode9, Darkstar was included in the best songs charts by The Guardian and famous music platform Pitchfork with their 2009 album "Aidy's Girl is a Computer." The British duo now exists in the structure of Warp, one of the doyen record companies of electronic music while their first extended album "North" is depicted as "one of the best dubstep albums of the year" by FACT Mag and BCC. Interpreting Paul McCartney classics with Hayden Thorpe, front woman of the Wild Beasts, and releasing their last album "Foam Island" in December 2015, Darkstar will perform at Salon with the sponsorship of Limits Off on Feb. 12.
When: Feb. 12 at 9:00 p.m.

Joe Pass at Garanti Jazz Green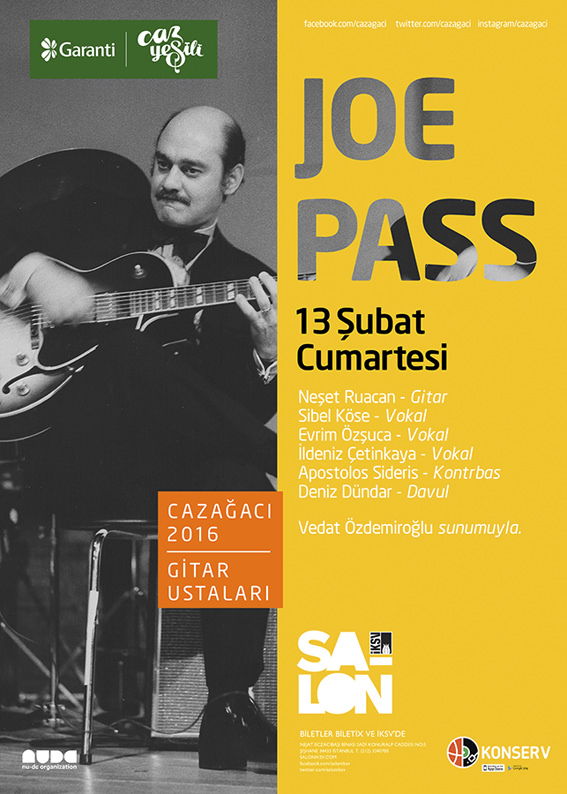 The leading musicians of the Istanbul jazz scene are commemorating the legends of jazz music as part of the concert series Garanti Jazz Green: Jazz Tree, organized in collaboration with NU-DC and Salon İKSV. Having commemorated the doyens of jazz and blues such as Billie Holiday, Ella Fitzgerald, Nina Simone, Frank Sinatra, Ray Charles and Duke Ellington since 2011, the music of one of the greatest inspirations of jazz guitarists, Joe Pass, will come to life during the series this year. Starting his music career with a Harmony guitar he bought for $17 at the age of 9, Pass was a kid of peculiar habits, such as dividing his guitar pick into small pieces and playing the instrument with just a small piece of the pick. Following the pieces "Catch Me," "12-String Guitar," "For Django" and "Simplicity," released in 1962, Pass was awarded a New Star Award by Downbeat, one of the most notable publications of the jazz world. Releasing his album "Virtuoso" in 1974, which positioned him in a place among the jazz masters, Pass also released an album titled "The Trio" along with Oscar Peterson and Niels-Henning Orsted Pedersen in 1975, which won a Grammy for "Best Jazz Performance" during the same year. Pass will share the stage with Neşet Ruacan (guitarist), Sibel Köse, Evrim Özcuşa, İldeniz Çetinkaya (vocals), Apostolos Sideris and Deniz Dündar (contrabass) at the 2016 Garanti Jazz Green: Jazz Tree on Feb. 13.
When: Feb. 13 at 10:30 p.m.