Ottoman tambur, stringed tambur, kemençe, lavta virtuoso and composer Tanburi Cemil Bey is being commemorated on the 100th anniversary of his death with a special studio album. Initiated by the Istanbul Metropolitan Municipality's (İBB) cultural wing, İBB Kültür A.Ş., the project scanned and collected the personal archives of lute player, tambur artist and Istanbul Technical University Conservatory academic, Mehmet Bitmez. The album "Tanburi Cemil Bey's Treasure," which features 10 CDs, an LP and a booklet, will hit the shelves in March.
Having died in 1916, Cemil Bey is considered one of the geniuses and treasures of Turkish music. The album, which will also be distributed by Kültür A.Ş., is the most comprehensive study on Cemil Bey. Speaking to Anadolu Agency (AA) about the album, Bitmez said he wrote the first academic thesis on the artist in 1990. He added that he has been listening to Cemil Bey since he was 12 years old, and he was able to listen to his compositions on gramophone when he began his university education. "I started listening to the records of Cemil Bey that I found in archives. Back in the '80s, it was easy to find gramophone records, as not many people were aware of their value. No one other than people who were interested in Turkish music and collecting records of Turkish artists knew of Cemil Bey's importance," Bitmez said. Bitmez, who has a large private collection, began collecting LPs and gramophone records in 1979. Back then, he was in possession of records that had not yet been played on the gramophone, but his collection featuring 3,000 records was stolen when a thief broke into his house. However, Bitmez began compiling a new archive from scratch. Bitmez added that he worked with Kültür A.Ş. on many projects in the past, and said: "When I contacted Kültür A.Ş. and told them about my idea, they jumped on board without hesitation. Among the 1,000 compositions of Cemil Bey, I prepared a list of 14 tracks that I believe should be listened to by all music lovers."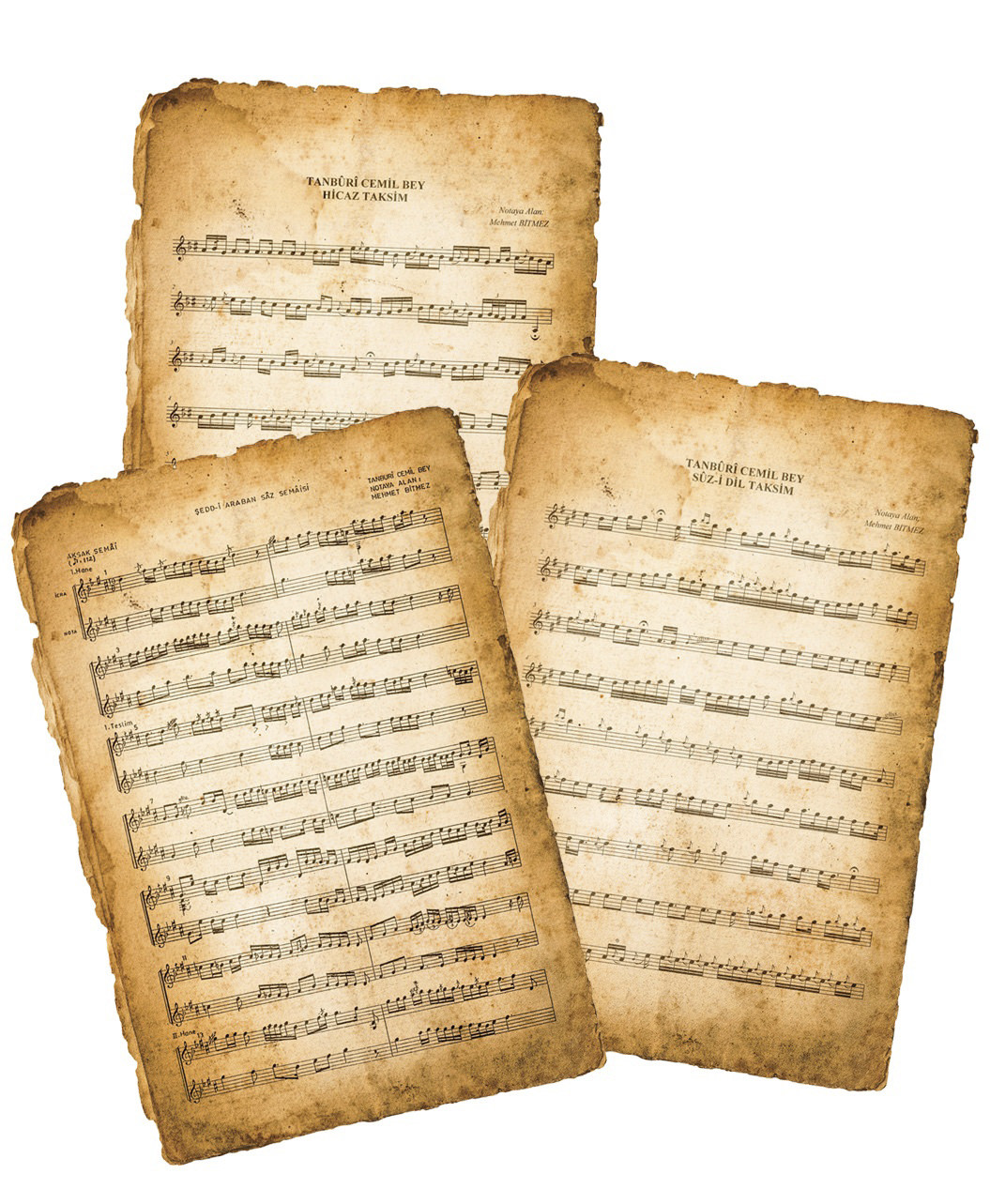 During his time, the compositions of Cemil Bey were recorded on albums; however, these albums were mostly limited editions. While Bitmez's collection was being transferred to CD format, it was very important not to destroy the rare recordings. "Those who listen to gramophone records know that these recordings feature a lot of background noise and buzz. While we were transferring them to CDs, we tried to eliminate these noises. The album sounds like it was recorded yesterday," Bitmez said.
The booklet, which will be distributed along with the album, is also being prepared by Bitmez using material from his master's thesis. "Cemil Bey was the first musician who made everyone realize the importance of Turkish music," Bitmez said, adding: "He is the first musician whose compositions were recorded on a gramophone record. People in this region began listening to his voice and compositions."
In the album "Tanburi Cemil Bey's Treasure," there are several interdental solos that have never been heard before. There are also recordings of Cemil Bey accompanying singers with his stringed tambur. "For instance, the tracks in which Cemil Bey accompanies Hafız Yaşar, Hafız Osman or Hafız Aşir, Cemil Bey is in the forefront. It shows us that the singer might be singing in the foreground of the recording but the recording was made for Cemil Bey," Bitmez said. He also claimed that academic and musical studies about Cemil Bey started being conducted relatively late in Turkey. Moreover, musicologists and musicians in the United States and Europe discovered the compositions of Cemil Bey before Turkish academics. "I have to say that they were faster than us to rediscover this musical treasure," Bitmez said. "I think this is because we tend to forget our culture and values over time. Unfortunately, we have to make use of the Western sources, as there are almost no domestic studies on Cemil Bey. By compiling such a comprehensive work with Kültür A.Ş., we will atone for our belatedness."
Following the release of "Tanburi Cemil Bey's Treasure," many events will be organized to promote the album as well as to introduce the great musical mind. Concerts, gramophone recording listening sessions and seminars will be organized to commemorate the 100th death anniversary of Tanburi Cemil Bey.