The ARSU Stage Spring Concerts continue on April 23 with Duru Önhan's violin performance at 3 p.m. and Hakan Başar's piano performance at 6 p.m. Invitations for these free concerts can be obtained from the ARSU Stage or at bilgi@arsuguzelsanatlar.com.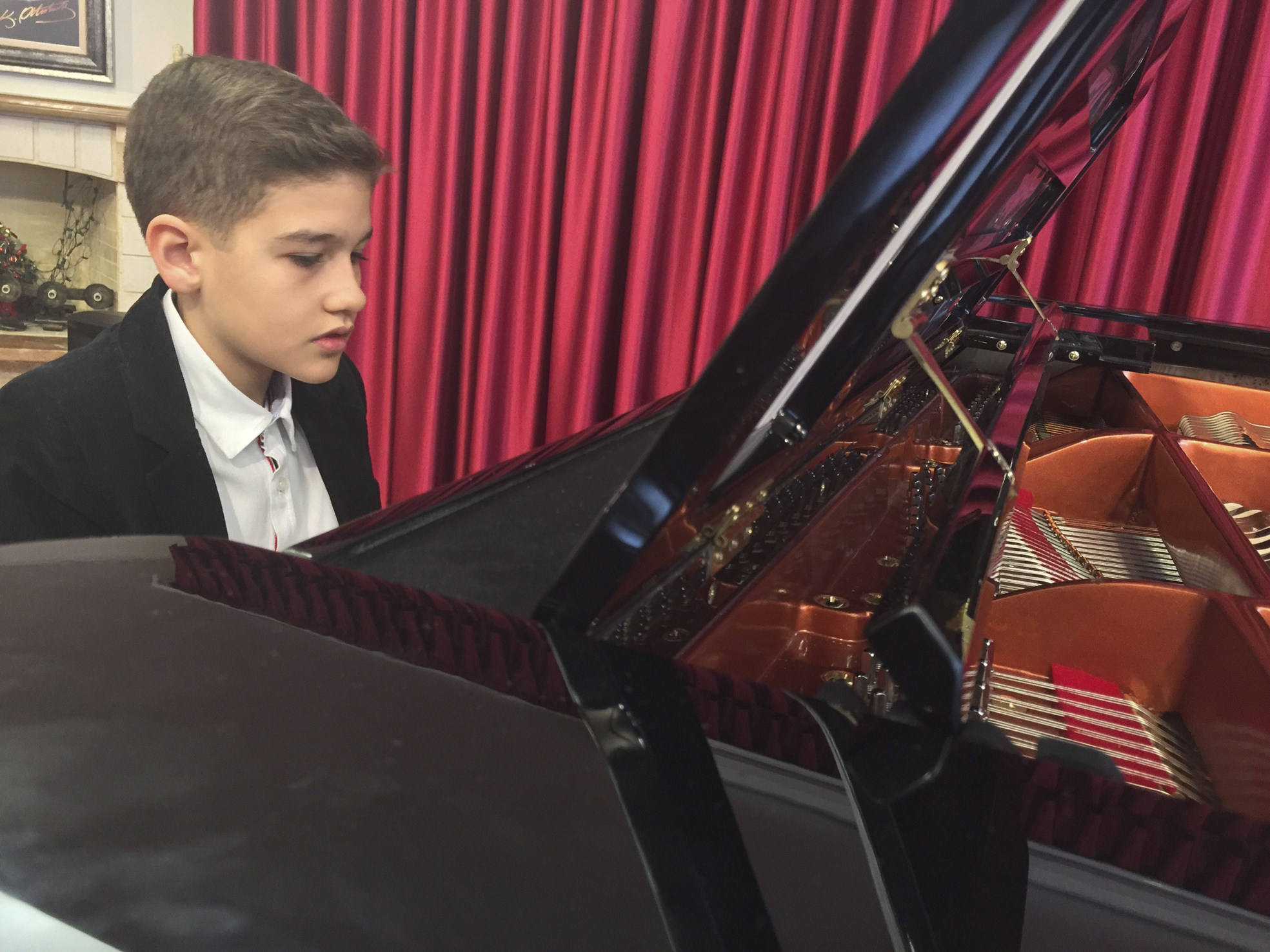 Hakan Başar
The ARSU Stage's first guest is young violinist Önhan, who started drawing international attention at a young age and has started moving towards becoming a world-famous musician. Duru started her musical career at the age of six and currently does her education at the Mimar Sinan Fine Arts University State Conservatory Part-Time Violin Program under Professor Çiğdem İyicil.
In 2015, Duru proved her genius by winning international awards such as the first prize in her own category at the Internet Music Competition organized by the Serbia Musical Schools' Pedagogues, the third prize at the 13th International Independent Music Competition "Individualis" for those under the age of 11 and the third prize in the 40th "Nedyalka Simeonova" International Competition for Young Violinists under the age of 12.
The little genius regularly performs world-famous pieces, such as Fiocco's "Allegro," Hendel's "Sonata No. 6," Shostakovich's "Romance," Tremolo's "Bohm," Corelli's "La Folia" and Schubert's "Bee."
The second guest at the ARSU Stage is the promising young jazz genius Başar, who is accompanied by drummer Alkan Başar and bass player Tuncay Olcayto. The pieces Başar will perform in his concert include "Some Time Ago," "Five Brothers," "Looking Up," "Hub Art," "Country," "September Second," "Nighttime," "Giant Steps," "Lulu's Back in Town," "Mambo Inn" and "C- Jam Blues." This young talent is inspired by formidable music figures such as Oscar Peterson, Keith Jarrett, Kenny Barron, Bill Evans, and Hank Jones.
As well as improvising, Hakan also performs in various genres, including jazz, blues, post-bop and latin funk, and is conducted by world-famous Turkish jazz pianist Aydın Esen. In addition, prominent musicians such as Neşet Ruacan, Kamil Özler, Kerem Görsev Cengiz Özdemir, Özdemir Erdoğan and Nezih Yeşilnil closely follow and support Başar's work.
Only performing his fundamental musical projects during the summer break, promising young genius Başar puts his talent on display by taking the stage at important events such as the Caddebostan Culture Center (CKM) and the 5th Pera Music Festival.