The Akbank Jazz Festival has drawn millions of listeners in the past and is attracting more and more attention from jazz fans each year. This year, it will again host unique and extraordinary performances including; Ron Carter, who is deemed one of the most legendary and productive names in jazz by being included in almost 2,500 albums; Imany, the singer who gave a new tune to contemporary soul music; Tony Allen, the Nigerian drummer, composer and lyricist who combined the "afrobeat" trend harmonizing African folk music with jazz and funk with rock and hip hop; 75-year-old Pharaoh Sanders who is noted as one of the best tenor saxophonists in the world; multi-award winning trumpet master Paolo Fresu and Omar Sosa, the Cuban composer and pianist who has been nominated three times for a Grammy.

Various Turkish jazz musicians including Fatih Erkoç, İlham Gencer, Önder Focan, Okay Temiz and Ferit Odman will also be at the festival.

Jazz Workshops at high schools will again be one of the most important activities at the festival. The activities, which aim to introduce jazz music and instruments to students, will be held at eight different high schools this year. Here are some selected sections and performances that will be featured at the prestigious jazz festival.

Strong Breaths

The Akbank Jazz Festival, which has hosted some of the most renowned and acclaimed names in jazz in Turkey over the past 26 years is again offering a rich program. The Erik Truffaz Quartet, Amir El Saffar and Theo Croker will be performing at the "Strong Breaths" section of the festival.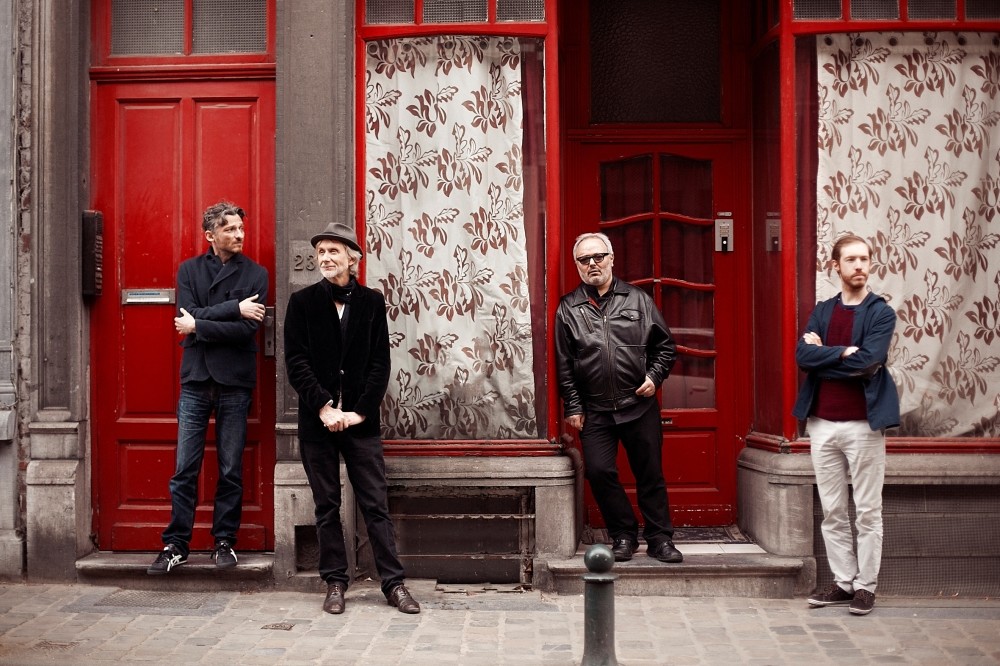 Erik Truffaz Quartet

The French trumpet player Erik Truffaz, who has a unique place in the jazz world with his extraordinary performances and managing to harmonize jazz with electronic, drum 'n' bass and hip-hop, has released 20 albums and will be performing at Babylon on Oct. 13. A performance not to be missed!

The grandson of award-winning trumpet player Doc Cheatham, who has an increasing number of followers thanks to his unique tunes combining classical jazz and modern jazz, Theo Croker represents the current day of American jazz and he will take the stage at Babylon on Oct. 14 for an incredible concert.

Called "The most interesting example of 20th century's international jazz" by All About Jazz magazine, Amir ElSaffar will be at the Festival Fans at Cemal Reşit Rey Concert Hall on Oct. 19, with his "Two Rivers" project performed in front of an audience of more than 5,000 people at the Chicago Festival. He gained great success with a unique technique he developed; a technique that has not been performed before on trumpet.

Roots

A unique project by French musicians Marc Collin and Olivier Libaux, Nouvelle Vague will play on Oct. 15 at Bablyon, combining the disobedient, rebellious attitude of punk rock with the intellectual depth of new wave and cheer and dance of bossa nova.
Carrying the "big band mambo" tradition of the 1950s to the 21st century, Mexican artist Sergio Menduza combines various Latin music styles including cumbia, merengue and ranchera, offering a more attractive and flamboyant style. Salvador Duran, who is included in this colorful and crowded band of Mendoza's, enriches the orchestra with his voice and dance. The Orkesta Mendoza, defined by critics as "whatever Sex Pistols was for punk, Mendoza is the same for mambo," will be taking the stage at Bablyon on Oct. 22, as part of their world tour for promoting their new album "Vamos a Guarachar."

Masters of Jazz

The 26th Akbank Jazz Festival will welcome Tony Allen, Pharoah Sanders, Ron Carter and Paolo Fresu-Omar Sosa Duo in the Masters of Jazz section.

Three-time Grammy-nominee, Cuban composer and pianist Omar Sosa, considered one of the most important names in Latin jazz today and trumpet master Paolo Fresu, who has performed with the most important names in Afro-American music over the past 30 years and who has numerous international awards, will take the stage as part of their world tour for the second album they have released together, "Eros." The duo will perform traditional and contemporary music from Italy and Cuba at their concert to take place at Cemal Reşit Rey Concert Hall on Oct. 16. On the same day, 75-year-old Grammy-winner, reputable American jazz saxophone player Phorah Sanders will also give an unforgettable performance at the Cemal Reşit Rey Concert Hall; probably one of the best at the 26th Akbank Jazz Festival.
The 26th Akbank Jazz Festival will welcome Nigerian drummer, composer and lyricist Tony Allen. He is considered the best living drummer and he continues to actively perform and compose music at the age of 75. He will perform on Oct. 19. Tony Allen will once more commemorate Art Blakey, who is his inspiration, at the festival.

Double-Grammy-award-winner Ron Carter, will take the stage with his long-running band "Golden Striker Trio," at the Zorlu Performance Art Center Drama Stage on Oct. 20.

Chromosome X

One of America's star vocalists, and often compared with Betty Carter and Sarah Vaughan, Charenee Wade will perform from her latest album "Offering," in which she performed the revolutionist heritage of soul and jazz poet-musician, Gil Scott-Heron. She will cover Heron's songs. Heron will be the voice of the African-American community at the opening concert of the 26th Akbank Jazz Festival at the Seed on Oct. 12.

Another guest at the festival is one of the best voices of contemporary soul music Imany; whose idols are Billie Holiday, Nina Simone and Tracy Chapman. She will perform at the Volkswagen Arena on Oct. 21.

Local Voices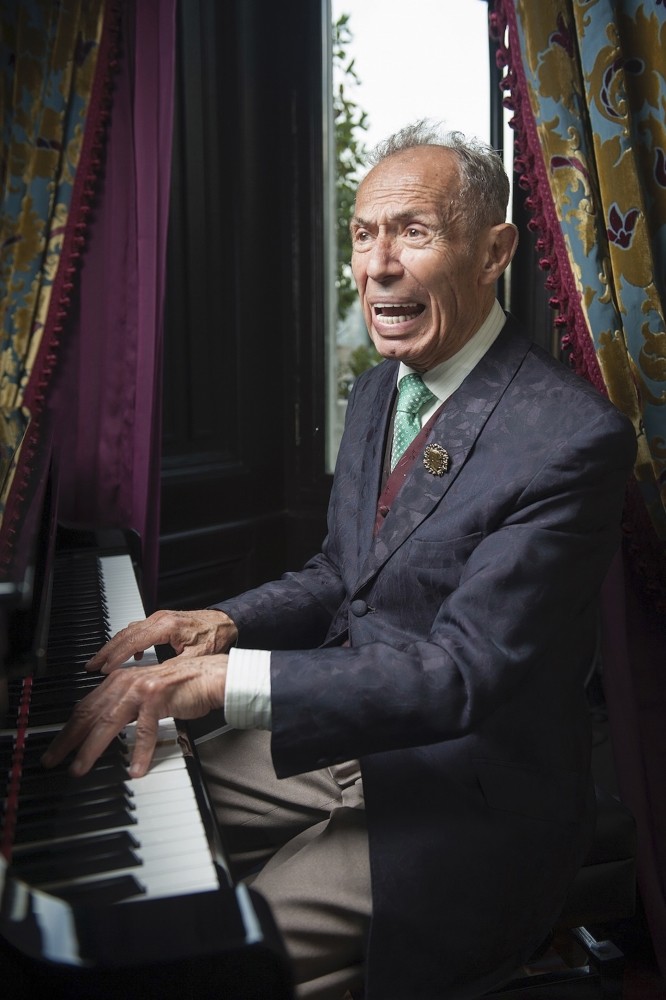 One of the cornerstones of Turkish jazz, İlham Gencer will celebrate his 90th birthday on Oct. 14 at Pera Palace Hotel Jumeirah.

Another master of Turkish jazz will take the stage on Oct. 14 with his Fatih Erkoç True Love project at Caddebostan Culture Center accompanied by Ferit Odman on drums, Kağan Yıldız on contrabass and Ercüment Orkut on piano.

On Oct. 15, young musician Ferith Odman will take the stage at Caddebostan Culture Center together with American trumpet player, Terell Stafford, who has performed with important names including McCoy Tyner, Christian McBride and John Clayton.

Guitarist and composer Billa Karaman will be on Babylon's stage on Oct. 16 with his latest project combining gypsy jazz, a rising international trend, combining favorite classical Turkish songs including "Nihavend Longası" and "Ağlama Değmez Hayat," with fun tunes of swing. Mouche Ala Turca, famous actress and singer Deniz Türkali, clarinet virtuous Hüsnü Şenlendirici who got his name in the Guinness Book of Records this year with his violin and Muhammed Yıldırır will accompany Karaman on stage.

Ali Perret's DU; a project by worldwide renowned whistle expert Suren Asaduryan and Istanbul-based jazz pianist Ali Perret, will perform their music, in which they have created a universal language harmonizing thousands of year old Anatolian folk songs with the contemporary harmony of the West, in memory of Mehmet Ulup on Oct. 18 at Babylon.

The drummer, along with being a studio and concert musician who works with jazz, pop, rock and ethnic music bands, Edif Hafızoğlu will perform his first album "Nazdrave" released in 2014 including songs performed with musicians from various types of music on Moda Stage on Oct. 19, a project specially created for the 26th Akbank Jazz Festival. Masters such as Elif Çağlar, Jülide Özçelik and Ülkü Aybala Sunat will also accompany Hafızoğlu on stage to cover his songs from "Nazdrave."

Percussionist Okay Temiz, who likes to combine different styles on stage, pianist and composer Tuluğ Tırpan and Colombian bass guitarist Juan Garcia-Herreros, who got nominated for a Grammy for Best Latin Jazz album will come together for the 26th Akbank Jazz Festival on Oct. 22, Sat. at Caddebostan Culture Center. Be ready for improvisations and special surprises at this concert.

"Funbook" project, created by Önder Focan - the master guitarist with the highest number of jazz records in Turkey, Anıl and Batıhan Şallıel brothers in 2016 is also included in the program. The musicians will perform Önder Focan's funky and energetic songs at the concert to take place on Sunday Oct. 23, at Babylon.