Akbank Jazz Festival, one of Turkey's longest-running festivals, is celebrating its 26th anniversary this year. With a program featuring some of the most respected jazz artists, the festival will fill the city with tones of jazz between Oct. 12 and 23.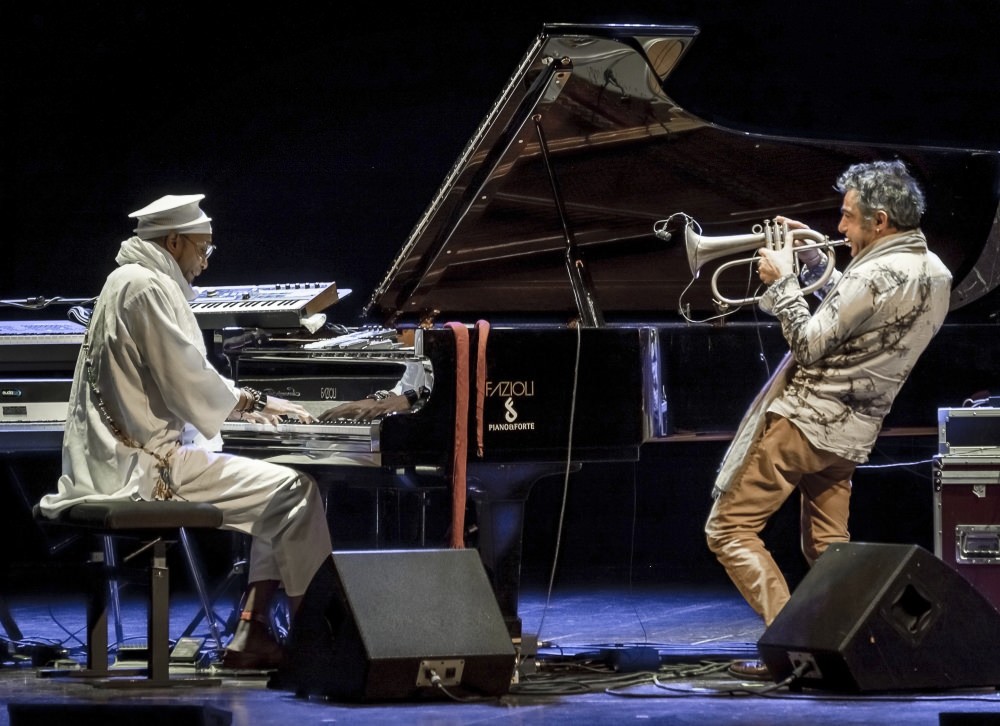 Omar Sosa (L) and Paolo Fresu
Cuban songwriter and pianist Omar Sosa, three-time Grammy nominee and an important name in today's Latin jazz scene, is joining talented trumpet player Paolo Fresu, who has taken the stage with the most important Afro-American musicians of the last three decades. The duo will perform in the festival as part of their world tour promoting their second album "Eros," released in April 2016. Their concert at Cemal Reşit Rey Concert Hall on Sunday, Oct. 16, promises an unforgettable night combining both the old and new sounds of Italy and Cuba. The same night, the venue will also host Pharoah Sanders, 75-year-old Grammy winner and one of the most respected jazz saxophonists in the U.S., for another memorable performance. Daily Sabah interviewed Omar Sosa prior to his concert in Istanbul.
DAILY SABAH: Can you tell us about how your collaboration [with Fresu] started in the first place? I believe it dates back to when you asked Fresu to come join you for a performance. How did you hear about Fresu's work and what drew you to it? What was the result of this collaboration?
OMAR SOSA:
Our collaboration began thanks to an invitation from the NDR Big Band organization to play with my Quarteto in the hall belonging to the orchestra. They proposed Paolo Fresu as a guest artist. I had already seen him play some years ago in Seville, Spain and I was very impressed by his performance — smooth and harmonious. The result of this invitation was a live recording album titled "Promise," in which I had the pleasure of playing with Fresu.
DS: How does being from different continents and different cultures affect and also contribute to your music in general?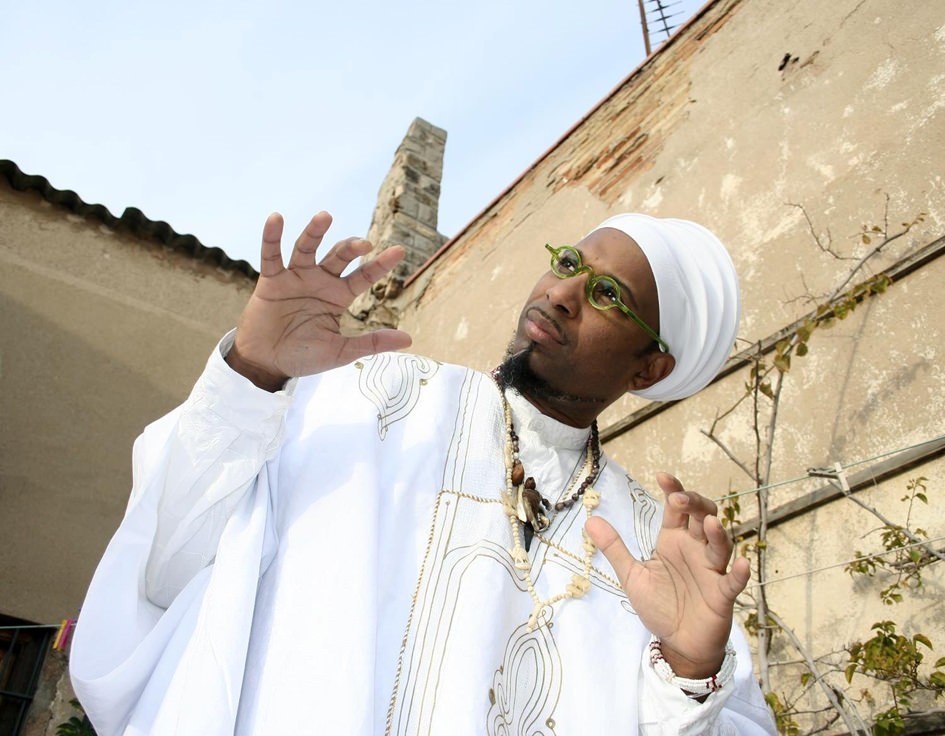 OS:
Since the start there has been an almost magical communication between us and although we were not brought up in similar cultures, we have an important thing in common: we both come from an island and share the same admiration and love for rhythm and African music.
DS: How would you describe the developments and changes in your style over the course of the years since 2007?
Our music is organic, natural and free. It's like a conversation between two friends who want to shoot the breeze and have fun. We always listen to each other, enjoy what we do and express what we feel in our music. I certainly think that we influence each other, which gives us a unique and more personal sound as a duo.
DS: How and why did you come up with the theme and title for "Eros?" Can you tell us briefly what shaped the mood of the album?
I remember that we were on tour and Paolo came and told me he already had the title of our next album in his mind and it was "EROS!" I was somewhat surprised because I did not expect this. But my immediate response was, "Ah!" Then we each started work on creating our music separately. It was supposed to represent our vision of eroticism, something quite interesting, through music. No sooner than we had our own music list and began meeting, we went to the studio. "Eros" is an album where La Paz, love and sensuality are the basis of and leitmotif of our vision.
DS: Have you ever been to Istanbul? And since the album was also released in Turkey, what are your expectations about Turkish jazz audiences' reactions?
OS:
I have played in Istanbul several times and I have always felt very comfortable; in fact, we [Sosa and Fresu] have played together in Turkey over the years. The truth is, I did not know whether our album "Eros" was available in Turkey or not, but we will definitely bring some copies for our concert as well.
DS: Are there any new projects lined up, or do your fans have to wait another four years for the next album? Also, what solo projects are you working on currently?
Our new project with the NDR Big Band has been out since September in Germany. In February 2017, we will release another new project called "Water Transparent", about water and its importance in the various cultures of our planet. It will be a peaceful album, dedicated to magic and the force of nature.