The heart of Turkey, the capital city of Ankara, welcomes the spring season with rhythms from around the world in the Ankara World Music Festival.
The festival, which kicked off with a lovely performance by Teresa Salgueiro, the crystal voice of Portugal, continues with Italian poetic and theatrical accordion player Ambrogio Sparagna; the great talent of Algeria Souad Massi; Tunisian jazz musician Dhafer Youssef; Spanish violin virtuoso, showman and musical divulger Ara Malikian; and Israeli Ravid Kahalani's popular project Yemen Blues throughout March.
The concerts take place at the MEB ŞURA Concert Hall and invite residents of Ankara to enjoy the great world music coming to their town.
Tonight, a warm breeze from southern Italy blows over Ankara thanks to Sparagna who is known for his poem-like compositions and theatrical stage performances. With the collaboration of Italy's embassy in Ankara, Sparagna performs for music lovers in Ankara for the first time.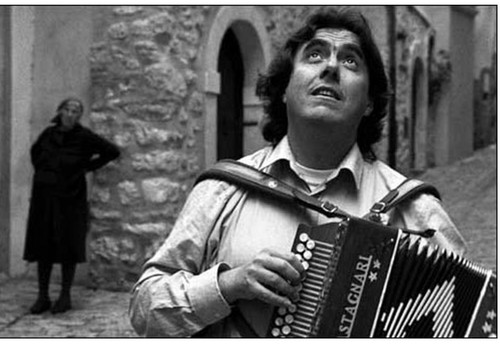 Considered the most important Italian folk musician, Sparagna presents his latest project, "Taranta D'amore," utilizing Mediterranean rhythms. The project consists of traditional and original songs. The folk songs of Italy convene with the passionate and rhythmic power of Sparagna's guitar.
For his project, maestro Sparagna conducts Orchestra Popolare Italiana, which lures music lovers with the music of Puglia. While Sparagna conducts the orchestra on the stage, the musicians begin to dance as they invite the audience on their feet to join them on the dance floor. Sparagna and Orchestra Popolare Italiana promise a night reminiscent of Italian village festivities.
Algerian folk musician Souad Massi started her music career with Algerian rock band Atakor. After receiving death threats due to her political songs, she moved to Paris. Following her performance at the Paris-based festival Femmes d'Algerie, she signed an album deal with Island Records.
With her debut album "Raoui," she earned fame not only in France but also around Europe and made a name for herself as the best new North African musician. Massi, who has followers around the world thanks to her songs in Arabic, French, English and Berber, sings melodies of peace in every performance. As a part of the Ankara World Music Festival, she will take the stage at the MEB ŞURA Concert Hall tomorrow night.
On March 8, revolutionary Tunisian oud player Dhafer Youssef will display his genius for the music lovers of Ankara.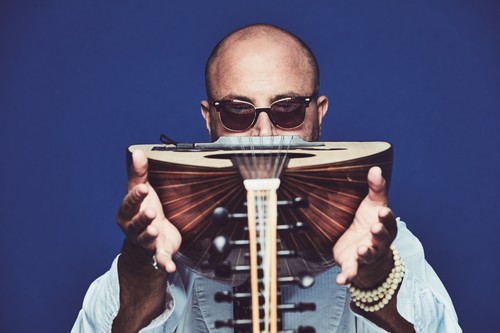 Youssef, whose album "Birds Requiem" sold more than 50 million copies worldwide, comes to Ankara to perform his popular songs as well as tracks from his 2016 album "Diwan of Beauty & Odd."
Oud player, vocalist and composer Youssef met music at the age of five and developed an interest in jazz at an early age and clandestinely listened to it during his education at a Quranic school. He left Tunisia and started his career in jazz in Europe. In Vienna released his debut album "Malak" in 1999 and found himself under the spotlight in jazz music circles.
Blending the musical instruments of the Sufi tradition with Arabic romanticism, Youssef collaborated with renowned musicians, such as Nils Petter Molvaer, Bugge Wesseltoft and Arto Tunçboyacıyan, and performed with Uri Caine, Tigran Hamasyan, Jon Hassell, Markus Stockhausen, Nguyen Le, Omar Sosa and Turkish musician Hüsnü Şenlendirici.
Youssef's visit to Turkey is part of a world tour to promote "Diwan of Beauty & Odd" in which Youssef crosses world music borders to present divine-like rhythms to audiences. Unlike his previous albums, he presents a more natural, positive energy, securing his place as the most revolutionary artist of the last decade from Tunisia. Youssef will be accompanied by Aaron Parks on the piano, Matt Brewer on the cello and Arthur Hnatel on the drums.
Ara Malikian, who earned fame with Pagagnini, also comes to Ankara to give a taste of his musical genius which molded it with his family roots. On March 9, the Beirut-born violinist, showman and artist visits Ankara for the first time, putting his solo project onstage. Malikian's music blends his Armenian roots with European, Middle Easter, Argentinian and Spanish music. He has been performing around the world for the 15 years and won a Latin Grammy Award in 2015.
Ravid Kahalani makes his Ankara debut with her acclaimed project "Yemen Blues" as a part of the Ankara World Music Festival. Vocalist Kahalani infuses Yemen's traditional sounds with the beats of groove, funk, mambo and even deep soul. The members of Yemen Blues use the cultural colors of various countries in their music. Yemen Blues appears at the MEB ŞURA Concert Hall on March 10.