Bach & Spring will bring together a variety of reputable artists at Istanbul's Sea Museum in May for a three-concert series on May 5, 7 and 12. The concept will like before when they did "Cafe Zimmerman," and those who attend the concerts will enjoy Shangri La's catering.
The first concert of Bach & Spring will kick off on May 5, with Baroque Ensemble Transylvania, who have been touring European countries since 1995 performing works from J. S. Bach, Handel, Teleman and Pisendel. While working in baroque music, as well as modern Transylvanian music, the group has released five CDs and a DVD featuring their music, concert recordings as well as their radio and TV appearances. Baroque Ensemble Transylvania has made a name for itself in concerts at executive-level receptions and concerts in Germany, Austria, Switzerland, Italy, Romania and the U.K. The members are continuing their musical studies at various academies in the world.
The concert on May 7 will welcome Estonian musicians Taavo Remmel, Ivo Sillamaa and Jaak Sooar. Having previously visited Turkey with the Mustonen Ensemble and Hortus Musicus, the trio promises a very entertaining and special night with their dynamic baroque performance.
Sillamaa, who trained at the Tallinn Music Academy and the Moscow Conservatory, has won numerous international awards and is a member of the early-Baroque music group, Hortus Musicus, playing harpsichord and organ in the group. He taught at Tallinn Music Academy until 1993.
After graduating from Tallinn Music College in 1996 and the Rhythmic Music Conservatory in Copenhagen in 2001, Sooar has taught in the Estonian Music and Theater Academy's Jazz Music Department since 2001. He was the department head in 2004 and acclaimed as a professor in 2010. In 2004, he established the Estonian Jazz Union and acted as the Chairman of the Board of Directors between 2004 and 2009. He is now the deputy chairman. He has performed at various international concerts with his groups and received many prestigious awards.
Taavo Remmel was educated at Tallinn College of Music and the Estonian Music and Theater Academy. While working with the Estonian National Symphony Orchestra, he was involved in various performances and concerts. He's a full-time member of Hortus Musicus, coordinated by Andres Mustonan. Along with playing in various jazz bands throughout his career, he has also accompanied Ray Anderson, Will Calhoun, Julian Joseph, Chip Crawford, Eve Cornelius, Tatevik Hovanesjan, Gabriele Pezzoli, Lembit Saarsalu, Tonu Naissoo, Tiit Paulus and Kadri Voorand. The artist also attended the Eurovision Song Contest on behalf of Norway in 1996 and has performed in many countries around the world.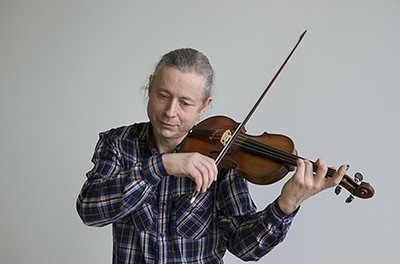 On May 12, legends of baroque violin, François Fernandez and Yun Kim Fernandez, will be on stage to dazzle the audience. Fernandez, who recently received praise for his "Bach & Love" concert series, will be on stage with unique Koran artist Fernandez to perform a romantic repertoire from Bach and Mozart.
Raised in a family with jazz and classical music roots, Fernandez's interest in the baroque violin started at the age of 11. He later graduated as soloist from Hague Royal Conservatory at the age of 20. He became the main violist of La Petite Bande, founded by Sigiswald Kuijken. He has worked as a soloist or the main violinist at some of the leading baroque orchestras in the world, such as the Orchestra of the 18th Century, La Chapelle Royale, Melante 81 and Les Arts Florissant. He has been playing chamber music for the past 20 years while playing violin piccolo, viola, viola d'amore, viola da gamba and violoncello as well. The artist's recitals have been broadcasted all over the world and have been well received.
Having finished her primary musical education in Yewon School in South Korea and Seoul Arts' Middle School, violinist Yun Kim Fernand continued her education in Seoul National University and Northwestern University. Working at the Chicago Symphony Orchestra perfected her skill with the baroque violin, and she later returned to Korea. After joining the Brussels Royal Conservatory, where she worked with François Fernandez and graduated with an honorary degree in 2016, she continued to live in Brussels and is gaining recognition in various art centers around the world.