Zorlu Performing Arts Center (PSM) is presenting the Zorlu PSM Jazz Festival, a brand-new music festival, to local music lovers through various genres of music including blues, funk, indie, classical, pop and rock under one roof for a celebration of jazz music.

From May 3 to May 12, all performance stages at Zorlu PSM will be active and host Chick Corea, the legendary American jazz/fusion pianist and composer, who will share the stage with American jazz drummer Brian Blade and Puerto Rican jazz contrabass player Eddie Gomez; Jan Garbarek, the Norwegian saxophonist who is considered the founder of Scandinavian jazz and Indian percussionist/composer Trilok Gurtu will perform.
Other musicians to grace the stage will include American jazz, soul and blues artist Beth Hart, Grammy award-winning pianist Michel Camilo and Spanish flamenco virtuoso Tomatito and multi-instrumentalist Stephan Micus from Germany, who is considered one of the most esteemed names in contemporary classical music and world music. A live performance of the soundtrack from Nezih Ünen's documentary "The Lost Songs of Anatolia" will be featured as well as the "Funkbook" project by Önder Focan and Şallıel Bros, two prominent figures of Turkey's music scene. Another musician named Gaye Su Akyol, who has continued to ride the waves of the success of her debut album "Develerle Yaşıyorum," as well as her second album "Hologram Emperorship," will also take the stage while one of Turkey's most successfully pop/rock bands Redd will perform along with Esra Kayıkçı, an up-and-coming singer/songwriter from Turkey.

The performances at Zorlu PSM will be accompanied by conceptual parties, movie screenings and panel sessions.

Michel Camilo & Tomatito

Grammy award-winning jazz pianist and prodigy of Latin and classical music Michel Camillo and Tomatito will bring their musical contributions to the Zorlu PSM stage today. The two masters won the Best Latin Jazz Album award at the Latin Grammy Awards for the album "Spain." The duo, established for the first time in 2000, has continued to make major contributions to the world of Latin music with their new album "Spain Again." These two virtuosos in jazz, Latin and Flamenco music await jazz lovers at Zorlu for a memorable night of great music and stunning performances.

Gaye Su Akyol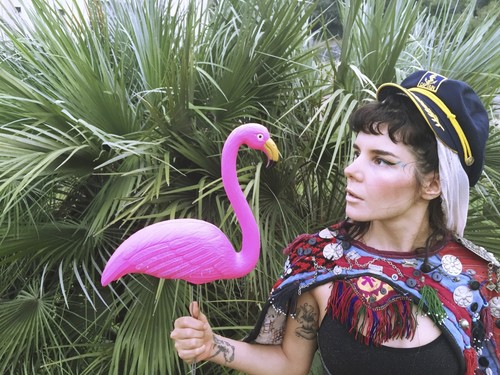 Gaye Su Akyol's performance will take music lovers on a journey through time, traveling between different musical genres in a mesmerizing display of fluidity that is sure to satisfy audiences today. Akyol managed to achieve success with her first album titled, "Develerle Yaşıyorum" ("Living with Camels") and released her second album last November titled, "Hologram Emperorship." Her second album has been praised by some of the leading music critics from major magazines including Wire, the Guardian and Rolling Stone and her voice was described as the "new voice of Istanbul." She modernized Turkish classical music and created new and post-Turkish classical music by adding rock and Arabesque tunes to her repertoire. Akyol also performed at Roskilde and is one of the leading names to perform at this festival.

Esmerine

Known for mixing post-rock with classical music, post-punk and Turkish folk music, Canadian band Esmerine will come to Zorlu PSM tomorrow. The band released a studio album that was partly recorded in Turkey and bears heavy traces of Turkish folk music. Admired for their experimental and intuitive approach to chamber music, Esmerine continues to be applauded by music critics around the world.

Esra Kayıkçı

Esra Kayıkçı, who created a sound with dynamic jumps between various genres such as pop, rock and swing with her debut solo album titled "Bozgun Hatıra" (Defeated Memory), will be the guest of STUDIO at the Jazz Festival tomorrow. The singer takes her audience on a musical journey with the sounds she has created under the umbrella of jazz.

Brazzaville

Founded by David Brown, who previously worked with Beck as a saxophonist on the albums "Odelay" (1996) and "Midnight Vultures" (1999), American band Brazzaville will bring a variety of genres such as indie pop, bossa nova and chamber pop to the Istanbul stage on May 5. The band paid a visit to Turkey for the first time in 2005 and fell in love with Istanbul before releasing their album "Brazzaville in Istanbul" in 2009. Since then, Brazzaville's music has been enriched with the inspiration that Brown gets while traveling around the globe. The band released a total of 12 albums, the most recent being "The Oceans of Ganymede" in 2016.

Jan Garbarek Group feat. Trilok Gurtu

Defined as the father of Scandinavian jazz, Norwegian saxophonist Jan Garbarek will perform his unique combination of jazz, new age and world music at Zorlu PSM's Jazz Festival on May 5. Living during the end of the 1960s in the U.S., he started his music career by accompanying American jazz musician George Russell and has worked with leading names such as Chick Corea and Don Cherry and continues to be involved in joint projects with various musicians from all over the world, including Trilok Gurtu, Zakir Hussain, Hariprasad Chaurasia and Fateh Ali Khan.

Pantha du Prince

German techno, house, minimal techno and sound musician, producer and concept artist Hendrik Weber, also known as "Pantha du Prince," will perform in Istanbul on May 6. The French phrase "Pantha du Prince," which translates to "panther of the prince" in English, came into being after Weber saw it in a dream. Although he released albums and made previous celebrations, Weber made his real breakthrough with his third album, "Black Noise." The album featured Noah Lennox - also known as Panda Bear from Animal Collective - and Tyler Pope of LCD Sound System.

'Lost Songs of Anatolia: Live'
The soundtrack for the film "Anadolu'nun Kayıp Şarkıları" (Lost Songs of Anatolia), which was released in 2009, was met with a great deal of attention and appreciation and will once again be onstage for a live performance on May 7. The movie will be screened with a live performance blending the musical heritage of Anatolia with modern Western music.

'Gülün / Allulli / De Raymondi'
The long and deeply rooted friendship of Marcello Allulli, Emanuele de Raymondi and Selen Gülün paved the way for the foundation of a multicultural project. Looking for a way to bring cultures from different parts of the world together, these three talents came together to form the project titled, "Gülün / Allulli / De Raymondi" and their debut album "KAPI" was recorded live at Bilgi University in February 2015. The album featured piano instrumental, synthetization and the vocals of Selen Gülün, accompanied by tenor saxophonist Marcello Allulli and electric guitarist and electronic musician Emanuele de Raymondi. The trio captures new sounds and spaces derived from two different geographic regions and they will perform on May 9.

Stephan Micus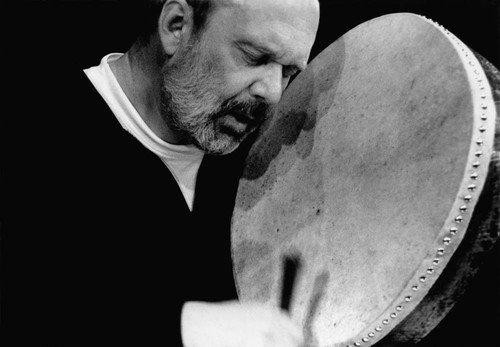 One of the most respected names in contemporary classical music and world music with albums offering a unique sound, German multi-instrumentalist Stephan Micus will be perform at Zorlu PSM Jazz Festival with his experimental style on May 10. From among the 23 albums Micus has released since 1976, he plays all the instruments featured on the album himself and creates unique differences by playing instruments from various geographic areas in a style that varies from that of the originally known forms of these instruments.

Beth Hart

American jazz, soul and blues artist, musician and songwriter Beth Hart, who first stepped into the music scene and became famous for her performances in Los Angeles' clubs, will take the stage at the festival for a strong, reviving performance on May 10. Praised for her talent at playing the piano, guitar, cello, bass guitar and percussion, Hart is deemed a multi-instrumentalist and has done backing vocals for Deep Purple and toured many times with Jeff Beck. She was nominated for a Grammy as the "Best Female Blues Artists" in 2014 and played the leading actress in "Love, Janis," for an off-Broadway musical.

Önder Focan & Şallıel Bros

Guitarist Önder Focan and saxophonist brothers' Şallıel Bros, Anıl and Batuhan Şallıel will attend the festival offering a performance of their funky repertoire composed of Önder Focan's songs with their project, "Funkbook" on May 11. Born in Istanbul's famous jazz club the Nardis Jazz Club, the "Funkbook" represents the music of young jazz musicians with the enjoyable and melodic songs of Önder Focan and impressive improvisations.

Redd

One of the best representatives of Turkish pop/rock music having released six studio albums since 1996, Redd is known for having created the soundtrack of talented Turkish director Çağan Irmak's film "Prensesin Uykusu" (Princess' Dream) and will be one of the local names to perform at the festival on May 11.

Chick Corea with Brian Blade & Eddie Gomez




Setting the standard in modern jazz, legendary American jazz-fusion pianist and composer Chick Corea will perform in Istanbul alongside American jazz drummer Brian Blade and Porto Rican jazz double bassist Eddie Gomez on May 12. Legendary Chick Corea, who has already proven himself to be one of the most unforgettable musicians in the world along with Brian Blade and Eddie Gomez, will make this night hosting the stars one that is unforgettable.