The Istanbul Foundation of Culture and Arts (İKSV) has been organizing the Istanbul Jazz Festival sponsored by Garanti Bank for the past 24 years and invites jazz lovers to dance to rhythmic sounds.
Music lovers of Istanbul will get the chance to experience the passionate sounds of jazz at four different venues this year. The four concerts on July 8 at Zorlu PSM, July 12 at Unique Hall, July 17 at the Grand Tarabya Panorama Terrace and on July 19, Beykoz Kundura will be bringing the exotic sounds of jazz to listeners.
With the Flamenco's Stars night in memory of Paco de Lucia, Jorge Pardo, Carles Benavent, Jose Maria Bandera, Nino Josele, Levent Yüksel and Taksim Trio, together with the Havana night and one of the leading guitarists of the world, Cuban Roberto Fonseca and 23-year-old Cuban neo-soul vocalist Dayme Arocena, the hot melodies of jazz will spread to the streets of Istanbul. In addition, African music's newest star, Fatouma Diawara, and one of world music's best vocalists, Hind Zahra will perform. In addition, another night will kick off with Snarky Puppy's keyboardist Bill Laurance and continue with Bakante, the new project of the founder and bass guitarist of the band Michael League.
Paco de Lucia commemorated on stage
Paco de Lucia, who taught guitar and Flamenco to a generation, will be commemorated on the third anniversary of his death with a special concert on July 8 at Zorlu PSM. The genius and music of Paco de Lucia will be remembered on the night specially marked for the 24th Istanbul Jazz Festival. Many musicians the artist has played with will be on stage that night including Jorge Pardo, known for his flute, tenor and soprano saxophone, one of the best names of flamenco with his melodic, sensitive and fluent style; Carles Benavent and Jose Maria Bandera, who are one the followers of the New Flamenco style that Paco de Lucia established, blending modern and lively flamenco with jazz themes; and Nino Josele Pirana, who is a band mate of Lucia. The night will also include names from the Turkish scene: Levent Yüksel, Taksim Trio and Cenk Erdoğan.
Starting his music career with a cover of "Palenque," "Tuana," Levent Yüksel, who had many hits in the 90s with Turkish pop songs, is honoring the night with his song, which is one of the milestones of Turkish pop music still today. Hüsnü Şenlendirici, İsmail Tunçbilek and Aytaş Doğan's project Taksim Trio will also be sharing the stage with Lucia's friends. Inspired by Lucia, Cenk Erdoğan has honored Lucia by playing at his grave and composed "Bir Ucu Yanık" (One Side Burned) in memory of him.
Havana Night with Roberto Fonseca & Dayme Arocena
​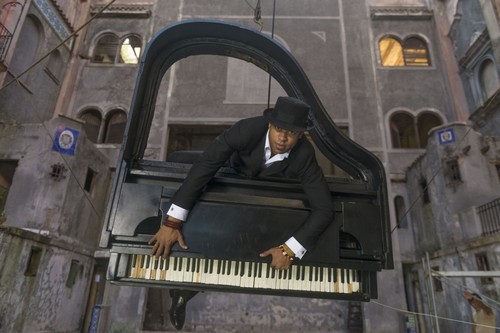 The world-renowned jazz pianist born in Havana, Cuba, Roberta Fonseca will perform at the Unique Open Air Stage, located in the heart of nature within a green and historical setting together with 23-year-old Cuban soul vocalist Dayme Arocena on July 12. They will be sharing jazz and the Mediterranean's warm rhythms at the Havana Night.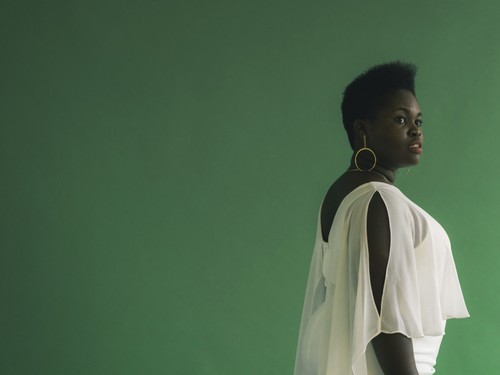 Touring the world with Buena Vista Social Club and attending more than 400 concerts, Fonseca has won the hearts of millions with his album "ABUC," which has its roots in Cuban music. His debut album in 1999 was selected as the best jazz album in Cuba.
The discovery of Giles Peterson, one of the leading producers and radiomen in the music world, Arocena, who started studying music at a very young age and has a voice that resembles an instrument, is one of the musicians who has proven her talent with her skills. With the album recorded with Canadian saxophonist Jane Bunnet in 2015, Arocena won Best Jazz Album at the Juno Awards and will be on stage for Turkish fans at Havana Night.
Fatouma Diawara & Hindi Zahra on Tarabya terrace
Having played with many esteemed names from Damon Albarn to Herbie Hancock, Fatouma Diawara is one of the first names that comes to mind in terms of African music. Hindi Zahra is inviting you to the Grand Tarabya Panorama Terrace, with its grand view on the bay of Tarabya on July 17. The "Olympic Cafe Tour" project will also mesmerize you.
While she was dreaming of becoming an actress, Diaware fell in love with the guitar. Accompanied by Zahra's passionate female vocals, the night will belong to the ladies. Known mostly for her song "Beautiful Tango," Zahra brings together the warm climate and sounds of Morocco. She was deemed as "the new Billie Holliday" by the Wire and with Diawara, they will be presenting the best of the African music.
Jazz and electronica at an old shoe factory
With one of the best projects combining jazz and electronica, Bill Laurance, one of the founders of Snarky Puppy, and Michael Leauge will be welcoming guests with two different projects in the atmosphere of the old Beykoz Kundura Factory joining history with nature on July 19.
The percussionist of Snarky Puppy, Bill Laurance will take the stage first followed by Bokante, the new project of the founder and bass guitarist of Snarky Puppy, Michael League. Laurance already has a fan base of funk, jazz and electronic music and won a Grammy with his fusion band. Playing withDavid Crosby, Morcheeba, Salif Keita and Bobby McFerrin, Laurance visited Turkey in 2015 with his Snarky Puppy project.
After Laurance, Snarky Puppy's leader League will bring eight musicians from four different countries together on stage for a festival of groove and melodies on Beykoz Kundura's stage. Defined as a "combination of West African music with delta blues and Led Zeplin," the project will expand the horizons of all music fans.