The International D-Marin Classical Music Festival has been named the Bodrum Music Festival for its 13th year.
Bodrum Music Festival, set in the historical and enchanting Bodrum district of the Muğla province, will be hosting concerts and work from cinema, contemporary art, literature, children's workshops and gastronomy all under the theme of classical music, offering an interdisciplinary experience and tours through some of the most iconic locations in Bodrum.


The festival will welcome various local and international music experts, including Alice Sara Ott, the Doğuş Children's Symphony Orchestra, the Presidential Symphony Orchestra, Emma Shapplin, Leticia Moreno, the Russian State Academy Symphony Orchestra, the Kerem Görsev Trio & Karşıyaka Chamber Orchestra, the Semplice Quartet, İklim Tamkan & Senem Demircioğlu, Leszek Mozdzer, Nil Kocamangil and Agapi Triantafyllidi, the Istanbul Baroque Orchestra and the Borusan Quartet.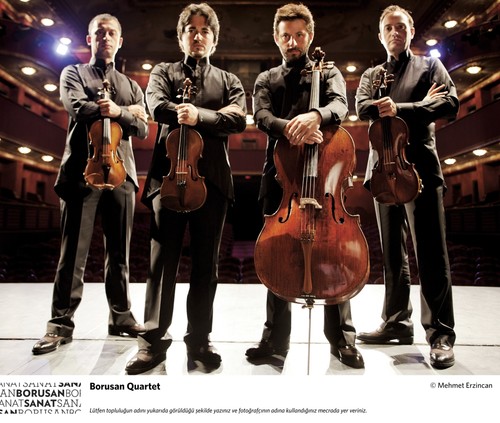 In addition to these festivities, famous composer, musicologist and music theorist as well as the founder of Istanbul Technical University Turkish Music State Conservatory, Yalçın Tura ,will be presented with an honorary award.
Doğuş Children's Symphony Orchestra opens festival
The Doğuş Children's Symphony Orchestra (DÇSO) will kick off the festival on the Turkcell Stage, D-Marin Turgutreis at 8:30 p.m. on Aug. 12. The DÇSO, founded as a social responsibility project of Doğuş Holding, will be conducted by their permanent maestro Rengim Gökmen and will perform "Toccata," a piece that resembles Yalçın Tura's "Karcığar" "Nikriz" and "Nişabur" maqams. Later, Japanese-origin German pianist Alice Sarah Ott will take the stage to perform Tchaikovsky's "Piano Concerto No. 1." The second part of the concert will include Petrovich Mussorgsky's"Pictures at an Exhibition," accompanied by the narration of Selçuk Yöntem.
Emma Shapplin with Presidential Symphony Orchestra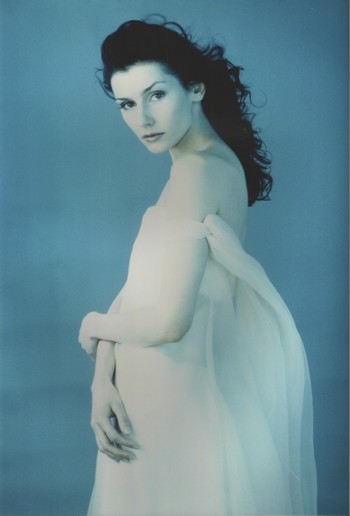 French soprano Emma Shapplin, who combines opera and rock music with inspiration from the Middle Ages' Italian literature, will perform for music lovers on the next day, Aug. 13, also on the Turkcell Stage, D-Marin Turgutreis. Shapplin will be performing songs from "Carmine Mep" (1997) and "Etterna" (2002) with the Presidential Symphony Orchestra, which has become one of the most established orchestras in the world, with their art director of seven years, the conductor of the State Polyphonic Orchestra Cem'i Can Deliorman.
Leticia Moreno with Russian State Academy Symphony Orchestra

The world-renowned Russian State Academy Symphony Orchestra will be performing on the Turkcell Stage on the Monday, Aug. 14, with Leticia Moreno. She is a 2012 "Rising Star" award winner. Tchaikovsky Perm Academic Opera and Ballet's music director and opera expert Russian Valery Platonov will be conducting the orchestra and will start the night with Mozart's "Don Giovanni"overture. Moreno will be performing "Violin Concerto No. 5"described as "an opera hidden inside a concerto," composed in 1762 by Nicolo Gagliano. The concert will continue with Rachmaninoff's "Symphony No. 2."
The Russian State Academy Symphony Orchestra, an 80-year outfit, will be performing Brahms' "Symphony No. 2" on the Turkcell Stage on Aug. 15.
A Bodrum Story with Saffet Emre Tonguç
An event called "A Bodrum Story" will take place for the first time this year offering classical music and stories at Bodrum's historical locations.
The first event of the "A Bodrum Story" series will take place on Aug. 14 at the excavation site of the Bodrum Mausoleum Monument Museum, listed as one of the Seven Wonders of the World by UNESCO. The award-winning travel writer Saffet Emre Tonguç will be narrating the night after the mausoleum tour and then the Borusan Quartet will perform for classical music fans among the ancient ruins.
The second event in the series will take place at the Bodrum Underwater Archeology Museum on Aug. 16, where Tonguç will be welcoming participants in the Knight's Room at the British Tower. Taking place in the castle, this experience will end with a special repertoire of the Istanbul Baroque Orchestra, celebrating its 23rd anniversary, between the Italian and French towers.
Kerem Görsev Trio meets Karşıyaka Chamber Orchestra

On Aug. 16 at 10 p.m. at Bodrum Castle Kerem Görsev's and the Karşıyaka Chamber Orchestra's (KODA) paths will cross. The latter is the only district municipality orchestra of Turkey, conducted by Oğuzhan Kavruk .
Sunset and sunrise concerts
The sunset and sunrise concerts, a popular part of the festival, will continue this year as well. Semplice Duo and Nil Kocamangil will hold an evening performance for fans at Şevket Sabancı Park. The sunset concerts will welcome the Semplice Quartet, Leszek Mozdzer, Nil Kocamangil and Agapi Triantafyllidi, as well as İklim Tamkan and Senem Demircioğlu at D-Marin Turgutreis Amphitheater.
Music and literature
Jehan Barbur and Onur Behramoğlu will be the hosts of the "Music and Literature" section of the festival. The events will take at Gümüşlük Academy from Aug. 14-15 at 7:30 p.m.
Poet and writer Onur Behramoğlu, whose work has been translated into many languages, will be at Gümüşlük Academy on Aug. 14 to tell the stories of many leading modern Turkish and international names and how they are reflected in painting, literature and philosophy. Participants will have the opportunity to hear a discussion regarding modern leading names, including: Charles Baudelaire, Pablo Neruda, Kavafis, Füruğ Ferruhzad, Nazım Hikmet, Victor Jara, Leo Ferre, Patti Smith, Arvo Part, Joseph Haydn, Pablo Picasso, Jacques Lacan and Turgut Uyar.
The second event of the "Music and Literature" series will take place with vocalist, lyric writer and poet Jehan Barbur on Aug. 15 at Gümüşlük Academy. Renowned for her original songs, Barbur has composed music for movies, performances and TV series. Having written a compilation of real-life stories, "Baba Öyküler" (Giant Stories), Barbur entered the world of literature with her first book "Çatıdaki Çimenler, Sen'e Yazılar" (Grass on the Roof, Writings to You).
Social Circus exhibition
With Gaia Gallery Istanbul as the curator, Bodrum Music Festival will be hosting the "Social Circus" exhibition between Aug. 12 and 16. The exhibition will be spread through four rooms and certain common points of the Marmara Bodrum Hotel.
The "Social Circus" exhibition focusing, not only on the presentation of art, but the body created through different media, will feature video installations, photographs, kinetic sculptures and the new media creations of Berkay Tuncay, Nur Gürel, KıvançMartaloz, Gizem Karakaş, Arda Yalkın, Ufuk Barış Mutlu and Deniz Derbent. The exhibition can be visited between 2 p.m and 9 p.m. in rooms 1401, 1402, 1403 and 1404 of the Marmara Bodrum Hotel.

Children's workshops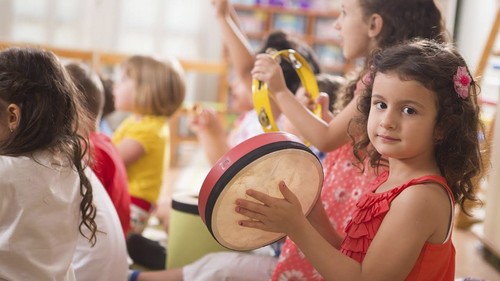 The festival will be hosting children's workshops, administered by Sahne Istanbul. Between Aug. 13 and 15 at 1:30 p.m., the workshops, offering various classical music activities, will host children between the ages of seven and 12 at TED College.
The children will create a character and give their new creation a voice by using the objects and sounds around them, and figuring out how to tell their story, at the "Nesi Var, Sesi Var" ("What does it have? It has a sound") workshop on Aug. 13. The workshop aims to trigger the use of every sense and to ensure that they experience "divergence thinking." At the end of the workshop, children will use Play-Doh to shape their characters.
"İçimdeki Çocuk" (The Child in Me) rhythm and dance workshop will play work composed by Robert Schumann, Claude Debussy and Tchaikovsky and little critics will be responding to these works with their own methods, whether with music, rhythm, stories or dance on Aug. 14. The plastic-art workshop related to this event will take place on Aug. 15. Children will listen to the work of these composers and then express themselves by creating paintings, masks or by telling stories.