One of the main music venues of Beyoğlu, Borusan Music House will welcome bands and musicians including Gabriel Prokofiev, Jonathan Finlayson, F.M. Einheit, ADHD, Mercan Dede, Made to Break, Auditive Connection, Hezarfen Ensemble, Johanna Borchert and Borusan Children's chorus.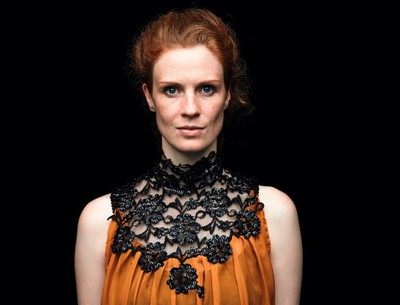 Gabriel Prokofiev and Çağlayan Çetin will take the stage on Nov. 16. Composer, producer DJ Gabriel Prokofiev has a special place in the music world with his challenging attitude that harmonizes classical tunes of the West.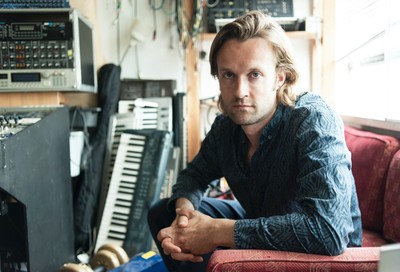 The founder of NONCLASSICAL, Prokofiev is deemed a leader of a new approach in classical music. His songs have been performed by world-famous orchestras and bands and he will be at Borusan with all his energy he gathers from classical music.
Mercan Dede's "Secret Tribe" project will be at Borusan Music House after various leading festivals and cultural events. With a touch of Sufism, Mercan Dede almost reweaves the sounds of contemporary music and creates a bridge between the old and the new. Reaching millions through his YouTube videos, Deniz Tekin and Macedonia's famous trumpet player Dzambe Agushev is also included in the project for a night to remember on Nov. 20.
Described by the New York Times as "a clever mind and a surprising trumpet player," Jonathan Finlayson, who studies jazz and contemporary music, is the efficient voice of the creative music scene of New York. He worked with Steve Coleman and learned from his deep knowledge and vast experience and will be at Borusan Music House with his latest album "Sicilian Defense" on Nov. 25.
The Nova Muzak series, a cooperation of Borusan Art and KOD Music, continues their journey that began in 2011. In their 23rd concert on Nov. 25, two legendary names will accompany the band: First, one of the most important saxophonists of the avant-garde jazz world, Ken Vandermark will perform with Made to Break, the quartet that harmonizes minimalist music and free jazz. Then, Japanese duo Ruins, which has a large fan base in Turkey, will perform at Borusan Music House for the Nova Muzak series.
On Feb. 2, Borusan will welcome the founding member of Einstürzende Neubauten, F. M. Einheit. The founders of the legendary German industrial music band, who has joined and created many avant-garde, industrial and electronic projects, will give a concert for the first time with the representative of noise music, Batur Sönmez. The concert will start with the solos of Einheit and Sönmez and end with their joint performance offering a night of unique and extraordinary music.
ADHD, referring to Attention Deficit Hyperactivity Disorder, will be in Turkey for the tour of their album "6" from Iceland, the country of "extremes." Iceland is extraordinary both with its nature and musicians. One of the best examples of this, ADHD's slogan is "We're Family!" With David Por Jonsson on the keyboard, Omar Guojonson on the guitar and bass, Oskar Goujonson on the saxophone and Magnys Trygvasan Eliassen on the drums, the band is formed of childhood friends. Although the band has many differences, they are reflected into their music. They will be on Borusan Music House's stage on Feb. 3.
The Strasbourg-based Auditive Connection will be performing for Turkish audiences on Feb. 24. With their musical journey since 2009 and the inspiration from the New York avant-garde scene combining rock and avant-garde music, they offer an original journey to their audiences with composed and improvised songs. They will be premiering their "News!" performance at Borusan Music House. Focusing on the fast data flow of our times, the efforts to become immortal through trans-humanism and the chaos of innovation, Auditive Connection will be performing their songs featuring various graphics, signs, current news and games of music.
Having been chosen as the "Best Chamber Music Community" by Andante magazine in 2012, Hezarfen Ensemble, aiming to make contemporary music, is a group comprising of renowned European musicians. They have become famous with successful projects throughout their musical careers. The community will perform "Black Angels" from George Crumb, "Musica Celestis" from Aaron Jay Kernis and "Angels Music" from Bent Sorenson at the project titled "Fallen Angels," which they will perform at Borusan Music House on March 15.
Berliner pianist, song writer and composer Johanna Borchert will introduce her latest album "Love or Emptiness" on April 7 at Borusan Music House. Displaying a fusion of popular and avant-garde music, Borchert became the "Singer of the Year" at ECHO Jazz 2015. With her meticulously arranged works, she was included in the tradition of Laurie Anderson and Björk, and continues her sound with improvisations on the piano and by using acoustic sounds.
On May 5, Borusan will welcome the Borusan Children's Chorus, who has performed at various concerts from national holidays to children's festivals, special events to various organizations and celebrated their 15th year last year. Under the leadership of Gülsen Yavuzkal, the chorus performs children's songs from various concerts for ages 9 to 14. They have performed with Sascha Goetzel and Gürer Aykal for season concerts of the Borusan Phillarmonic Orchestra since their foundation and are praised for their successful works.