Born in Amsterdam and raised in Germany, Jacobien Vlasman uses her voice in myriad ways. Her music can be described as a vocal total and her songs know no limits. The artist, who has been in Istanbul with Tarabya Cultural Academy's scholarship for a while now, will perform her own compositions along with Christian Thome on drums, Ercüment Orkut on piano and Volkan Hürsever on contrabass at Bomontiada Alt Performance Hall on Feb. 15 at 8:30 p.m.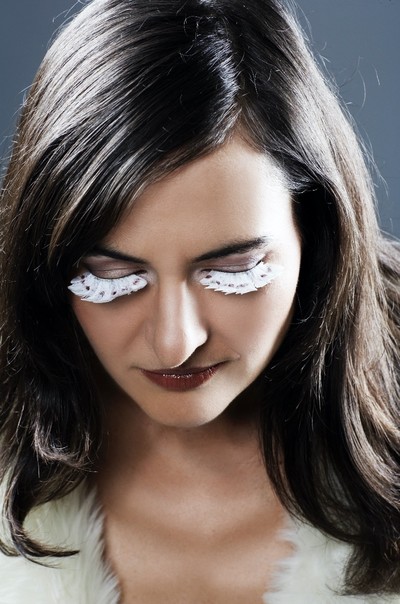 While composing both songs and instrumentals, Vlasman also developed her own voice. Using effects in some of her compositions and adding dimension to them, she is among the most successful vocal improvisers in Germany.
Frankfurter Allgemeine Zeitung (FAZ) says about her: "Vocal artist Jacobien Vlasman's feature is her weird, touching stories, her wit in language, meaningless spellings and sighs."
Jazzthing added, "Vocal total has a voice that mesmerizes and shocks people."
Vlasman was born in 1969 in Amsterdam and grew up in Germany. She has been living in Berlin since 1993. In 1998, she completed her education in German language and literature, Romance languages and studies and philosophy, later continuing her career in music, which is her real passion. As an autodidactic artist, she attended several workshops and was a guest student at Hochschule der Künste in Berlin. Discovering her talent in time but deciding on her career later in life, she became famous as a singer and composer with great success beyond only Berlin.
In 2014, she decided entered jazz studies at a university and her master's degree in jazz took her to Trondheim, Kopenhagen and Amsterdam.
She attended workshop by many famous artists such as Maria Joao, Theo Bleckmann, Wolfgang Muthspiel, Kurt Rosenwinkel, David Friedman, Norma Winstone, Jakob Anderskov, Sissel Vera Pettersen, Eirik Hegdal, Tom Arthurs and Lauren Newton and also took lessons.
She went on tours in Europe both with her group and as an accompanist and performed at various clubs and festivals. She has released two CDs. Working together with renowned figures such as Julia Hülsmann, Christian Kögel, Christian Thome, Kalle Kalima, Moritz Baumgartner, Andreas Lang, Andi Haberl, Oli Steidle, Daniel Erdmann, Michael Thieke, Rudi Mahall, Frank Woeste, Carlos Bica, Heinrich Köbberling and Pepe Berns, since her 20s, the artist also has been continuing work with her octet for her third CD, "Jaco Says Yes," which she will be released soon. She has received scholarships from Berliner Senat many times and was awarded first prize at the Berlin First Jazz and Blues Awards.