Syrian singer Yahya Hawwa revealed that he is working on a new song called "Shukran Turkiye" (Thank you Turkey) composed by Turkish artist Mesud Kurits and distributed by Ahmad Rami.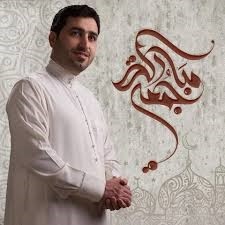 The song is an expression of gratitude to Turkey for its noble positions backing Syrian people, the singer told Daily Sabah in an interview. He said that the new song is going to be filmed in Turkey, and its music and melodies are derived from the Turkish heritage.
The Syrian singer, who is considered to be one of the pioneers of what is recently called "conforming modern art," explained his own vision of "conforming art" and its standards in the interview. He said: "I changed my mind about music. I used to think that it's prohibited, but when I learned more about other fatwas and different views of trusted scholars, I started to think that music is one of the essentials of conforming singing."
Since Turkey is a country open to all cultures and to all artistic colors and has a great margin of freedom that lets man unleash his creativity without limits, the singer said many intellectuals, writers and artists from many countries meet here. Turkey facilitates the creation of a popular incubator for purposeful and conforming art through which it can grow and spread.
"Turkey is characterized by the beauty of both nature and architecture that combines originality and modernity. Well, this is very important for filming artistic productions and saving money thanks to such diversity that you do not need to travel great distances when doing photography to produce any artwork," Hawwa said.
Expressing his happiness with his unique experience of singing in Turkish with the song "Allah'ın kitabı" (The Book of Allah), Yahya Hawwa indicated that this experience was important for him because he thinks that Turkey is rising up and its language is spoken by at least 200 million people in the world.
When he was asked what makes his songs different, he said: "You better ask the audience or those who follow my songs rather than me to get a neutral answer. However, I always try to make my songs characterized by their lyrics in the first place, so they can transfer a noble message with which they may stay alive longer."