The Istanbul Foundation for Culture and Arts (İKSV) is hosting an ethnic fusion and minimal techno music program at its Salon arts theater this week.
One of the performers, the Turbans will take the stage today. The band is composed of a group of international music adventurers, coming from Turkey, Bulgaria, Israel, Iran, Spain, Greece and Britain. It authentic music for the 21st century is inspired by the cultural heritage and ancient melodies of the Levantines and Balkans. The group has a large fan following and has already performed in different parts of the world. The band will perform a number of songs from their latest album, which is set for release on March 23.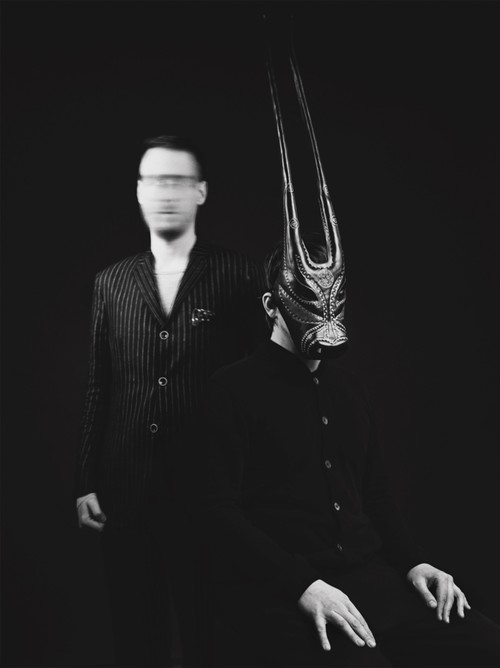 Stimming x Lambert.
Stimming x Lambert, a joint project between Martin Stimming, producer of Dynamic Music, and Lambert, a pianist and composer, will also be at Salon. Stimming started playing the piano, the violin and the drums at the age of 10 and got into electronic music productions when he was 16. At the age of 19, he moved to Hamburg, where he met cult producers like Solomun and Adriona. He soon became an essential figure at the city's nightclubs.
Lambert, on the other hand, is a pianist, composer who always performs in a Sardinian bull mask. His first album, released by Berlin-based record company Staatsakt in 2014, was mixed by Nils Frahm. When Lambert, who continues to produce solo avant-garde piano compositions, met Stimming, their album titled "Exodus," featuring minimal techno and avant-garde classic brazes was born.
The duo will perform at Salon as part of their album's tour. The standing tickets for the concert, which will begin on March 17 at 10:30 p.m., are TL 55 ($14.15) and student tickets are TL 45. You can buy them from Biletix box offices or at İKSV's main box.
Those who could not find tickets to King Gizzard & The Lizard Wizard's shows on March 13, 14 and 15 are in luck as the group will perform once more at Istanbul's Küçükçiftlik Park on Aug. 5.
Formed in Australia, the sacred geography bringing the figures such as Tame Impala, Pond and Jagwar Ma to our lives, in 2011, the band started as a new project which makes references to past with their dirty records, reminding the psychedelic music of the 1960s.
In the three albums, they released in just one year, they have tried different concepts and gained worldwide popularity. Turkish listeners can closely relate to the group thanks to its Turkish melodies and songs by famous bard Aşık Veysel.