Before closing the season, the Istanbul Foundation for Culture and Arts' (İKSV) venue Salon continues to wow its visitors with a full program.
The first guest in May is American folk-rock, indie-rock musician Angel Olsen. Performing two nights in a row on May 3 and May 4, this is one stop for Olsen's "Phases" tour. After Olsen, the stage will host Ufuk Beydemir, a new generation Turkish singer, composer and songwriter with his strong voice and unique sound on May 5.
Salon also has a date with multi-instrumental producer, Jordan Rakei and New Zealander Rakei will perform at Salon after a long wait on May 11. On May 23, the venue will host J. Bernardt, the solo guitarist and vocalist of Belgian indie rock band, Balthazar. With calm melodies and naive vocals, he will offer up his melancholic lyrics on May 25 and 26. The last guess of Salon for this month is electronic pop duo Sylvan Esso on May 29.
Angel Olsen


American folk-rock and indie-rock musician Angel Olsen started her music career by singing for Bonnie Prince Billy and The Cairo Gang. Her debut album "Half Way Home" released in 2012 caught the eye of talent scouts. Her "Burn Your Fire for No Witness" released by Jagjaguwar in 2014 topped the year-end charts. Big names in music including John Grant, St. Vincent and Mac DeMarco have covered her songs. She released "My Woman" in 2016 and "Phases," which introduced unreleased demos, covers and B-side tracks last year. She mainstreamed with her song "Windows" used in the Netflix series "13 Reasons Why." According to critiques, Olsen is the modern version of The Everly Brothers, Giant Sand, Mazzy Star, Peter Green, Patti Smith and Astrud Gilberto. She sold out at Salon in 2015 for her first concert in Istanbul and will be at Salon again on May 3 and May 4.
Ufuk Beydemir
New generation singer, composer and lyricist Ufuk Beydemir drew attention with his acoustic version of "Ay Tenli Kadın" from Sofar Sounds, gaining him 4 million views online. With his grunge '90s style, he has gained a large fan base. His duet with Dilhan Şeşen, the last member of the Şeşen family, was breathtaking and his fan base grew. Completing the preparations for his latest album, Beydemir will perform at Salon for the first time with his strong vocals and unique sound on May 5.
Jordan Rakei
​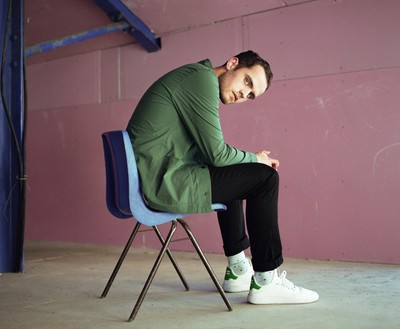 The multi-talented music producer from New Zealand, Jordan Rakei, released his first extended play (EP) "Groove Curse" in 2014. After the success of this EP, he moved from Australia to London and cooperated with Tom Misch and Disclosure. With his first long-playing album "Cloak" released in 2016, he provided his unique style. He also released an EP full of dance songs through the production of Dan Kye. His second album "Wallflower," which was heavily influenced by jazz, soul and hip-hop, was released in September 2017 by Ninja Tune, one of the largest record companies in the world. Impressing all kinds of listeners from different styles, Rakei also become an essential on Spotify lists with numerous followers and will be at Salon on May 11.
J. Bernardt
Belgian indie rock band Balthazar's guitarist and vocalist Jinte Deprez founded the band in 2004 when he was 18 with Maarten Devoldere, Patricia Vanneste, Joachim Quartier and Christophe Claeys. The band won many local talent shows and after performing at festivals like Pukkelpop and Rock Werchter, released its debut album "Applause" in 2010. They then hit the stage at Paradiso and toured with the Joy Formidable, Editors and dEUS in Europe. Their "Applause" and "Rats" albums won "Best Album of the Year" awards at the Music Industry Awards. "Rats" was mixed by Noah Georgeson, who has worked with giant musicians and bands including The Strokes and Devendra Banhar. Their 2015 album "Thin Walls" was produced by the producer of Blur and Depeche Mode, Ben Hillier. When Balthazar took a short break to work on site projects, Deprez started his solo project, J. Bernardt. After his singles "Calm Down" and "On Fire," which immediately became hits, he released his "Running Days" album in 2017. He will be visiting Istanbul as J. Bernardt for the first time since 2013, when he visited Istanbul with his band, and will be offering modern indie melodies and poetic vocals to listeners on May 23.
Tamino
Half-Egyptian, half-Belgian, lyricist Tamino's name Moharam Fouad was inspired by the hero and prince of "The Magic Flute" by Mozart. His first stepped into music by playing for punk bands and worked on his mother's Serge Gainsbourg, Tom Waits, Oumou Sangare records. His grandfather, Arabic actor and musician Moharam Fouad's music and vocals impressed him and he dug deep into Arabic music. His single, which introduced him to the world, "Habibi" was a product of this interest in Arabic culture, yet, Eastern melodies are also integrated into his music, and listeners nominated him for the seat of Jeff Buckley. With melodic lyrics, calm melodies and naive vocals, Tamino, with his stance he inherited from Buckley, will visit Istanbul for the first time on May 25 and May 26.
Sylvan Esso
The American electronic pop duo Sylvan Esso was founded by Amelia Meath, member of Mountain Man, and Nick Sanburn of Made of Oak. After their first single "Hey Mami" in 2013, they released their self-titled album in 2014. "Hey Mami" was selected "Song of the Year" in 2014. Their first live TV performance was on The Tonight Show Starring Jimmy Fallon with their soon-to-be-hit "Coffee." Then, the band was invited to various festivals around the world includingCoachella, Austin City Limits, Lollapalooza and Primavera Sound. They released their second album "What Now" last year and were awarded a Grammy for "Best Dance/Electronic Album." Sylvan Esso will be at Salon on May 29.