Organized by the Ministry of Culture and Tourism, the State Opera and Ballet General Directorate, the 9th International Istanbul Opera Festival will take place between June 21 and July 7 and will host figures who will be performing for the first time in Turkey.
The famous masterpieces to be staged during the festival include "The Abduction from the Seraglio," "La Traviata" and "Zorba the Greek" and they will leave an unforgettable mark with their immortal music and costumes reflecting their periods. The festival is preparing for approximately 12,000 viewers, and with the participation of national and international artists, audience can expect to be taken on a magical journey.
The festival will open with the gala concert with the world famous diva Kristine Opolais as the vocalist, who will be attending the International Istanbul Opera Festival for the first time.
The concert, which will take place on June 21, 2018 at Zorlu PSM (Performing Arts Center), will welcome the Istanbul State Opera and Ballet orchestra and chorus, conducted by Antoni Pirolli.
It will feature Kristine Opolais, who has starred in various operas performed at the Metropolitan Opera New York, Wiener Staatsoper, Deutsche Staatsoper Berlin, Bayerische Staatsoper, Teatro alla Scala, Opernhaus Zürich and Royal Opera House Covent Garden. Opolais is one of the most sought out sopranos on the international scene, and has worked with conductors such as Daniel Barenboim, Antonio Pappano, Sir Simon Rattle, Sir Mark Elder, Daniel Harding, Andris Nelsons, Fabio Luisi, Kirill Petrenko and Semyon Bychkov. Opolais has the leading role at Salzburg Festival, BBC Proms, George Enescu Festival and Tanglewood Festival and gives concerts with orchestras including Musikverein, Concertgebouw, Berliner Philharmoniker, Gewandhausorchester Leipzig, Concertgebouworkest, Symphonieorchester des Bayerischen Rundfunks and Filarmonica della Scala.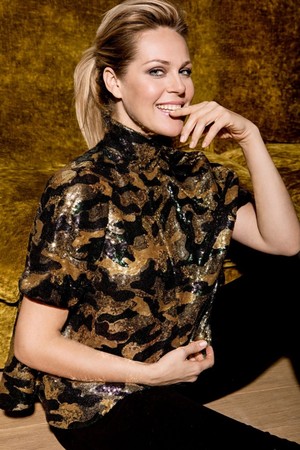 Mozart's music with all its glory
The 9th International Istanbul Opera Festival will continue with Mozart's famous "The Abduction from the Seraglio," which is a classic performed at various locations. This opera, which has been acclaimed for its classical and magnificent production from then till now, will be performed at the enchanting atmosphere of Istanbul Archaeological Museum. There will be two performances on June 28 and 29 by the Istanbul State Opera and Ballet under the baton of Zdravko Lazarov with the lead by Yekta Kara.
Verdi's 165-year-old masterpiece 'La Traviata'
Macerata Opera Festival will perform at Istanbul International Opera Festival with "La Traviata," its famous production and drawing attention with its different decor concept
Directed by Henning Brockhaus, "La Traviata," is one of the artworks that draws attention with its unique production using mirrors and projections, decor and costumes, and is coming to Turkey from Italy especially for the festival. Turkish soprano Burcu Uyar, who performs on famous stages of Europe as a lead singer, will be playing Violetta's role in Giuseppe Verdi's immortal "La Traviata."
Uyar, who continued her art life in France after her voice training and singing education in Turkey, represents our country proudly as one of the most sought after names in Europe as she played tough roles such as the Night Queen, Olimpia and Violetta.
Georgio Oniani, who played leading roles in some of the most crucial operas of the world on stages such as La Scala, Deutsche Opera in Berlin and Marinsky Theater and Vladimir Stoyanov, and who is one of the leading baritones in the world playing leading roles in Wienstaatsoper, Opera de Paris, Covent Garden Teatro dell 'Opera di Roma, will also be staring at the opera to be staged on July 3 and 4 at Zorlu PSM. The opera will be performed under the conduction of Italian chef Alessandro Cedrone will meet with Istanbul audiences in two nights in a row.
A world famous masterpiece: 'Zorba the Greek'
Nikos Kazancakis' world-famous masterpiece "Zorba the Greek" is performed with music by Mikis Theodorakis, and the text and choreography of Lorca Massine. Performed in more than 35 countries and one of the most popular operas in the world, "Zorba the Greek" will be meeting with the audiences on July 7 at Zorlu PSM with the intense request of Istanbul audiences after being performed at a full house in Ankara. Drawing attention with solo songs and chorus pieces under the conduction of Conductor Bujor Hoinic, the opera will be performed by Ankara State Opera and Ballet.
The tickets for the 9th International Istanbul Opera Festival are being sold on Biletiva, at Zorlu PSM and Süreyya Opera House.