The Bilkent Piano Festival takes place at Bilkent University in Ankara June 18-22. The festival's art director is Bilkent University assistant professor Yoonie Han, who is bringing living legends of classical music and organizing master classes via Skype with participants, a first in Turkey.
The festival's young pianists, who consider music as their passion in life, will interact with artist trainers and focus on the art of the piano and receive advanced artistic guidance for the implementation of piano performance.
An inspiring musical adventure
Completing her master's degree at Robert McDonald, Yoonie Han won prizes at various global competitions and performed with some of the largest symphonic orchestras, such as the Berlin Symphoniker and the Houston Symphony, and is one of the rare pianists to hit the Billboard Classical Chart. As a trainer at various festivals and devoting herself to educating younger generations with an idealistic point of view, Han aims to turn the Bilkent Piano Festival into an inspiring experiment.
World to follow the festival
At the festival, students can work with professor Eduardus Halim, the latest student of the legendary Vladimir Horowitz, music professor at Music and Performing Arts at the University of New York Steinhardt Piano Studies; professor Boaz Sharon who is a piano professor, Chairman of Boston University Piano Department and Director of Boston University Tanglewood Piano Program and a Steinway artist; and assistant professor Dr. Hyun Sook Tekin, who is regularly invited to Bologna, Salerno and Lecce Conservatories in Italy, the Verona Piano Festival, the Contemporary Music Festival, the Pharos Music Association, Piano Summer Ohrid and the St. John Music Festival and has worked at Marmara University since 2008.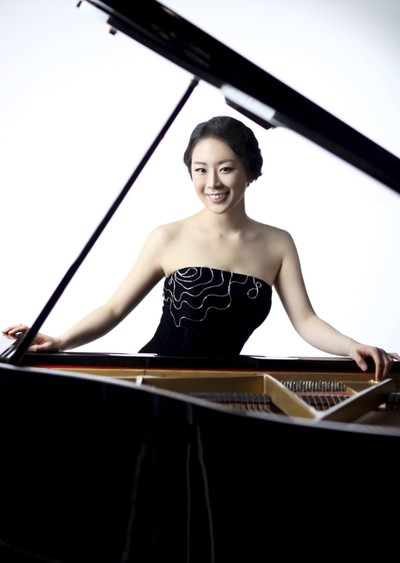 As a trainer at various festivals and devoting herself to educating younger generations with an idealistic point of view, Han aims to turn the festival into an inspiring experiment.
The festival's two programs, "active" and "passive," are for students of all ages and levels, and students may obtain three private individual lessons. "Active" students will experience a professional musical experience by playing in the Master Class, Bilkent Con
cert Hall, Erimtan Museum, Mozart Haus and Young Artists concerts and enjoy special sessions, seminars and tours. Students in the "passive" program will participate as viewers, meet trainers in leisure times and meals and can attend all receptions.
Career orientation
Participants will explore the most specific codes of music via personal counseling and a comprehensive, integrated training program with seminars and learning sessions. In the Career Development Seminar, participants will learn to focus on musical career options, professional networking strategies, marketing plans and promotional skills. Participants in the Career Development Seminar will meet Barret Hipes from Julliard where people such as Robin Williams, Kevin Spacey graduated and Sean Hickey. They will individually receive mentoring and counseling from the Gloriosa Piano Trio, Rachel Christensen, Jahye Kim, Karen LeFrak, Matthew Oberstein and Theodore Wiprud.
In the Feast Seminar, trainer Işın Metin will give participants a deeper understanding of dynamics and expressions, while improving their rhythmic sense. With the Physiology Seminar for Stage Performance, pianists will learn methods to control and prevent anxiety, stress, tension and performance injuries. In addition, the students will meet their consultants in an informal environment during social hours and trips and have free access to many parts of the university.