Famous Turkish DJ Burak Yeter has composed the theme music for the world-famous TV series "La Casa De Papel" (Money Heist).
Yeter's composition in the new arrangement of the series will be released on digital platforms tomorrow. He said he was really happy to be part of such a beautiful project.
According to Netflix, the third season of "La Casa De Papel," that revolves around a heist will be released in 2019. The TV series has a large fan following in Turkey.
Yeter was born on May 5, 1982. He became very popular in Turkey with his 2016 title "Tuesday."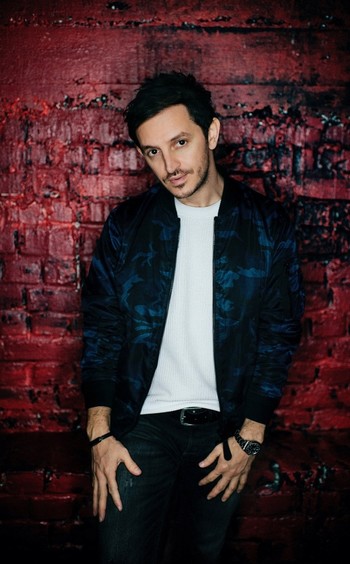 He received music education from a very early age. Yeter started playing classical piano at the age of five and guitar at the age of eight.
He studied Civil Engineering at Akdeniz University and later completed his master's degree in sound engineering at London's SAE Institute.
At the age of 22, Yeter won the Burn DJ Competition and MTV Dance Heat DJ Contest 2004. The same year, he earned a place on the electronic dance music stage at the Miller Master DJ Contest.
His first album "For Action" was released in 2005 by DSM recording. The DJ released his second album "For Message Volume 2" in 2007 to raise awareness on climate change.
In 2008, he signed a contract with world-famous sound company Pioneer and opened DJ schools in Amsterdam, Istanbul and Los Angeles.
His Connection Records DJ School has so far trained more than 2,000 professionals.
Yeter won "Best New Remix Award" with his remix of Ajda Pekkan's song titled "Oyalama Beni" (Do not Stall Me) at the 16th Kral TV Annual Music Awards in 2010.
His remix for another of Ajda Pekkan's song "Arada Sırada" (Sometimes) won the "Best Remix Award" at the 18th Kral TV Annual Music Awards in 2012.
The same year, he released his remix album "Blue."
In 2013, he released a new single, "Storm," in Amsterdam. The song made it to the international "Best 100" dance lists.
After almost ten years in the profession, Yeter released his new project "New World." The song "Happy" was on the best list of the week at Talent Pool, Spinnin' Records.
"Tuesday," which became number one on iTunes, Spotify, Shazam, Apple Music and YouTube in more than 30 different countries, became one of the most remarkable songs of 2016.
The song went Platinum Russia and Germany and Gold in Finland.