Istanbul Jazz Festival, organized by the Istanbul Foundation for Culture and Arts (İKSV), is celebrating its 25th year in 2018. Hosting Istanbul music lovers for a quarter of a century, Istanbul Jazz Festival will be welcoming more than 250 local and foreign artists in 27 different venues in Istanbul between June 26 and July 17.
FESTIVAL KICKS OFF WITH A SPECIAL CONCERT
The festival will begin with a special tribute to the Turkish jazz scene. A group of stars will bring together main artists of Turkish jazz and perform at the opening of the festival, which will certainly be historic.
The galaxy of stars, consisting of milestones from the Turkish jazz stage and TRT Light Music and Jazz Orchestra, conducted by Kamil Özler, will be performing various songs from different composers with various vocalists. The group will include Ali Perret, Ateş Tezer, Ayse Gencer, Ayşegül Yeşilnil, Ayşe Tütüncü, Deniz Dündar, Emin Fındıkoğlu, Kerem Görsev, İlham Gencer, Neset Ruacan, Nezih Yeşilnil, Nilüfer Verdi, Okay Temiz, Önder Focan, Sibel Köse, Şenova Ülker, Tuna Ötenel, Volkan Hürsever, and Yahya Dai - who will be performing at the opening of the festival and will lead the way for the special projects. This special opening concert will take place on June 26, at Zorlu PSM Main Theater, will welcome various vocalists and composers from different arenas of Turkish jazz.
A GALAXY OF STARS IN THE 25TH YEAR
Melody Gardot
​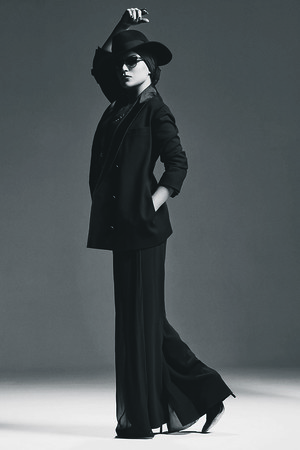 American jazz singer Melody Gardot, who performed her first concert at the Istanbul Jazz Festival in 2009, will be making her Turkish fans happy on June 27 at Uniq Open Air Theater. Gardot has been writing her own songs since the car accident she had years ago, she holds onto life thanks to her songs and believes in the healing power of music. With the albums she released in the 13 years since the accident, she has created a great fan base and her success is the result of this belief of hers. Gardot's performance is a combination of her charisma, her in-depth music that cannot be classified in any category, her impressive vocals and the true stories she shares so genuinely.
Benjamin Clementine
With his ballads of love, melancholy and rebellion, Benjamin Clementine, is a passionate vocalist songwriter and poet, who was first introduced to the world on Jools Holland's stage in 2013 and since then has achieved a strong place in the music world with his emotional melodies. He is deemed a genius in terms of how stunning his music is.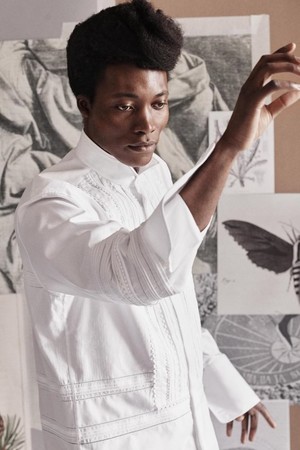 He won the Mercury Award in 2015 with his "At Least For Now" album. He proved once more that his music is staggering through his album "I Tell A Fly." Clementine's performance will be an experience that should not be missed with his literature inspired music and theatrical stage performance.
Nick Cave and the Bad Seeds
Inspiring various artists throughout his forty-five years of music, the Australian singer, songwriter, composer, screenwriter, poet and actor Nick Cave will be performing with The Bad Seeds consisting of Warren Ellis, who has been an integral part of the artist's musical career, Thomas Wydler, Martyn P. Casey, Jim Sclavunos and guitarist George Vjestica and composer and percussionist Toby Dammit on July 10 at Küçükçiftlik Park, with a performance that will be remembered for a long time with the support of %100 Müzik. The introductory act to Nick Cave and the Bad Seeds, will be Dilara Sakpinar, a popular name in the alternative music scene, who will be performing with her band Lara di Lara.
Caro Emerald
On the night of July 12, Zorlu PSM Main Theater will be lit by Caro Emerald. Emerald, known for hits like "Back It Up" and "A Night Like This" has evolved into a phenomena in today's jazz scene in a very short period of time. At the end of 2017, she released "MO x Caro Emerald" EP with the collaboration of Metropole Orkest. As the queen of the electro swing, she will leave a mark on Istanbul Jazz Festival's stage.
Robert Plant & the Sensational Space Shifters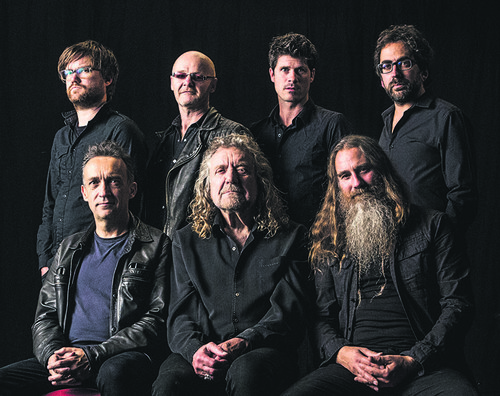 Led Zeppelin's legendary voice, one of the giant vocalists and band leaders in rock history, Robert Plant will be the guest at Istanbul Jazz Festival once again after 11 years. With his unique voice, telling the stories that should not come to an end, since Led Zeppelin's flashy days in the 1970s, Plant has been creating fans for generations with unforgettable works in his solo career, his innovative musical attitude and stance on stage. He will, along with his band the Sensational Space Shifters, create fascinating memories for audiences. Plant will be singing songs from his latest album "Carry Fire" and the audiences will proudly add this performance to their musical atlases on July 17 at Harbiye Cemil Topuzlu Open Air Theater.
MEETING POINT FOR JAZZ ENTHUSIASTS
Dave Holland, Zakir Hussain & Chris Potter
Three giants of jazz, known for groundbreaking works will be meeting and improvising on the same stage. Blending jazz with world music, Zakir Hussain, Chris Potter, deemed as the "most examined and inspiring saxophonist in the world" by DownBeat, and Dave Holland, an innovative bassist and composer whose music goes beyond any genres, will offer a dazzling night in the language of jazz on June 29 at Zorlu PSM Main Theater.
Kurt Elling Quintet With Marquis Hill
Along with being a Grammy award winner, Kurt Elling has also been repeatedly nominated for 12 Grammy Awards. He is one of the most poetic and dynamic jazz vocals of today with his high pitch voice and assertive song lyrics. He will be performing alongside the trumpet of Marquis Hill on July 6 at Uniq Hall. Modernizing Chicago jazz, which was led by Louis Armstrong, Jelly Roll Morton and King Oliver, successful musician Marquis Hill has continued his career in New York since 2014. Along with focusing on solo projects, Hill also performs together with the glorious names of the jazz world including Marcus Miller and Joe Lovano, mostly on New York stages. This night of the festival will be the first meeting of Elling, who is one of the leading names of jazz stages and Marquis.
Avishai Cohen "1970"
Avishai Cohen, one of the greatest discoveries of Chick Corea, one of the most prominent living pianists in jazz fusion history, is a regular of jazz and the classical music world. Positioning himself on a balanced level between respect for tradition and enthusiasm for new adventures, Cohen's melodies blend Middle East, Eastern Europe and Afro-American influences. With his latest album "1970," he left the usual and set on new adventures. The virtuoso is in town to share his music with the Istanbul Jazz Festival audience and will take the stage in the unique atmosphere of Sultan Park Swissotel the Bosphorus on July 3.
The Fred Hersch Trio
One of the most inventive jazz artists of the 21st century, Fred Hersch has been the center of appraisal with his solo recitals, double or triple collaborations and almost 40 albums throughout his career of 30 years. Mentioning the names of Joe Henderson, Art Farmer, Charlie Haden, Stan Getz and Bill Frisell among the dozens of musicians he worked with is not even enough to sum up his success. Fred Hersch, who was praised by Jason Moran as "What Lebron James is on the basketball scene Fred is on the piano," will be taking the stage for an incredible night on July 11 and will impress jazz lovers with his limitless music at Zorlu PSM Main Theater.
Fabrizio Bosso Quartet - Massimo Manzi Trio
The night of July 2, to be held in the historical atmosphere of the Venetian Palace Garden, will be welcoming one of the leading jazz drummers of Italy, Massimo Manzi on the drums, Domingo Muzietti on the guitar and Massimo Giovannini on bass. Jazz musician Elif Çağlar will be accompanying the trio with her energetic vocals.
After this performance, the festival stage will be welcoming Fabrizio Bosso and his quartet, who have collaborated with strong figures including Enrico Pieranunzi, Rosario Giuliani, Charlie Hade
n and Carla Bley. At the concert, which is a new step for the State of Art project and which will feature his musician friends, Julian Oliver Mazzariello on piano, Jacopo Ferrazza on bass and Nicola Angelucci on drums, for an authentic musical dialogue.
NEW GENERATION JAZZISTS, NEW BREATH IN JAZZ
R+R=Now
Adding his own soul to jazz with the groundbreaking vision of Miles Davis, his main inspiration, Robert Glasper is one of the talented names of the neo-soul movement, which kicked off in the 90s. Since his debut album, he has won three Grammy awards for his successful albums, created under the roof of Blue Note. Today, he continues combining jazz with hip hop and R&B and with his new band, R+R=Now, he brings together his musician friends who like blending different music genres including multi-instrumentalist Taylor McFerrin, bassist Derrick Hodge, jazz trumpeter Christian Scott and the name behind Kendrick Lamar's hit songs, Terrace Martin. This band of stars, will be performing for the first time in Istanbul on July 6 at Uniq Open Air Theater.
Zara McFarlane - BADBADNOTGOOD
Blending Caribbean and reggae with jazz, one of the greatest discoveries of British jazz, Zara McFarlane will be opening the night on July 7 at Küçükçiftlik Garden. This glittering vocalist, who resembles early Nina Simone and Roberta Flack, drew attention when she was nominated for the "Best Act" category with her debut album "Until Tomorrow" at the MOBO Awards. Now, she is being praised with her newly released third album "Arise."
Taking new steps into modern jazz, Toronto-based BADBADNOTGOOD will be the second guest of the night. The band, who have continued their cooperation with Kendrick Lamar with the soundtrack of "Black Panther" are known for their hip hop covers. The BADBADNOTGOOD will be offering a musical feast with a quartet of saxophone, drums, keyboard and bass guitar and offer an exceptional night under the starts to the audience.
Julian Lage Trio
Discovered at the age of eight in 1997, Julian Lage's genius was interesting enough to be featured in the documentary titled "Jules Et Eight," which was nominated for an Oscar. The next year, he was a guest on Carlos Santana's stage and at the age of 13 he performed at the Grammy awards. His success was not limited to his childhood the young jazz virtuoso who is now 30, has collaborated with giant names including Gary Burton, Jim Hall, David Grisman, Bela Fleck and Charles Lloyd and has three albums led by him. His future projects are highly anticipated and he will be sharing his perfect technique with Istanbul audiences on July 11 at Zorlu PSM Drama Stage.
Parisien-Peirani-Schaerer-Wollny
The charismatic quartet of European jazz, Parisien-Peirani-Schaerer-Wollny is a band that loves to push not only its own boundaries but also the limits of instruments. Swiss vocalist Andreas Schaerer, German pianist Michael Wollny, French accordionist Vincent Peirani and French saxophonist Emilie Parisien, who have consolidated their brilliant careers with this joint project, have released the album "Out of Land" last year.
This extremely characteristic performance of the band on Zorlu PSM Drama Stage is calling on audiences to discover this album, which opens excitedly and ends with a flawless closing, on July 12. This rare meeting, which may not happen again, will be drawing attention by audiences.
Knower and other surprises on the dance floor
Beykoz Kundura, which witnessed the transformation of modern jazz with names such as Kamasi Washington, Ibeyi, JUNUN, and Bokante, has become one of the most popular venues of the festival in recent years. The event will be welcoming electronic duo Knower, who have dazzled audiences with their dynamism on stage. Like every year, transportation to Beykoz Kundra will be by boats. This event will take place with the valuable cooperation of Beykoz Kundura on July 13.
DIFFERENT GEOGRAPHIES, DIFFERENT VOICES
Erkan Oğur Quartet - Shahin Novrasli Trio
The pianist and composer Shahin Novrasli, who has been on important stages of the world jazz scene, is the first guest of this impressive night at the Sakıp Sabancı Museum's Fıstıklı Terrace on June 30. While he combines exotic and soft melodies with strong and sharp harmonies, Shanin Novrasli's classical music knowledge, which he gained at an early age, is carried to the audiences as an intersection of his Azerbaijani roots and traditional folk inspiration.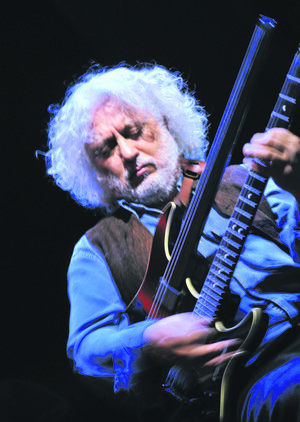 Turkish musician Erkan Oğur will honor the festival stage at the concert after Shahin Novrasli. The master of folk, jazz, blues and the inventor of classical fretless guitar promises an unforgettable musical night with his dominance on instruments. At the event Erkan Oğur will take the stage with Can Çankaya, Matt Hall and Turgut Alp Bekoğlu, and will mark this summer with the unique instrumental abilities of this quartet offering enthusiastic emotions.
Adam Baldych & Helge Lien Trio with Tore Brunborg
Adam Baldych, who created unique literature with his take on his jazz violin, Helge Lien Trio and Tore Brunborg are meeting on Istanbul Jazz Festival's stage on July 4 at Sultan Park Swissotel the Bosphorus.
One of the most important violin virtuoso of today's jazz scene, Norwegian-based jazz pianist and composer Helge Lien will be accompanying Adam Baldych on stage and his music will be mesmerizing audiences with the incredible unique blend of Bill Evans's melodic piano style, Keith Jarrett's discoveries of stories and Brad Mehldau's subtle narration. While catching the contemporary and the future, he combines folk melodies of his childhood with music.
The third hero of the night, composer and saxophonist Tore Brunborg is another star of the Norwegian jazz scene. This impressive trio will come together at the unique atmosphere of Sultan Park with songs from their album "Brothers" released last year.
Anat Cohen - Marcello Gonçalves
With his clarinet and saxophone, Anat Cohen regards the performance field as an area of celebration and turns the audiences into a part of this celebration with his music. Brazilian guitarist Marcello Goncalves, who was nominated for a Grammy with his album "Outra Coisa" will be accompanying Anat Cohen on July 9 at Zorlu PSM Drama Stage.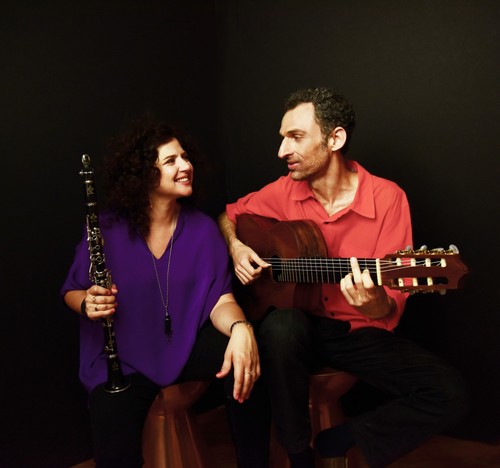 The duo will add a breath of fresh air to the compositions of Moacir Santos, renowned for his groundbreaking work, with their emotions. The high energy of this colorful night, during which Brazilian tunes and jazz elements will take the leading role, will embrace audiences.
Omar Sosa - Yilian Canizares
Omar Sosa refers to his African and Cuban origins all the time and freely combines elements of world music, jazz and Latin jazz in his compositions. After his teenage years in Cuba, where he would listen to American jazz in secret, Sosa created various successful albums that kept the interest alive. He has made respecting multiculturalism a principle and added his own color and enthusiasm to Latin jazz with his compositions. Nominated seven times for Grammy awards and performing more than 100 concerts worldwide each year, Omar Sosa is finally carrying his enthusiasm to Istanbul Jazz Festival. Sosa will be accompanied by Cuban-born Yilian Canizares with passionate vocals and violin, who is a rare talent who adorns classical music with jazz, salsa and African rhythms on July 9 at the Marmara Esma Sultan.
CONTEMPORARY MUSIC FROM TURKEY
Çağrı Sertel - Alike Places
Çağrı Sertel's interest in music, which started with the keyboard at the age of 12, continued with the excitement of writing his own songs and turned into a strong career. Jazz pianist, composer, arranger and producer Sertel will present pieces from "Instant," consisting of modern jazz and progressive music and open new horizons with his free soul at Salon stage on June 27. Before Çağrı Sertel's performance, Lara Di Lara and Levni's brand new project Alike Places will take the stage with their indie R&B, IDM and hip hop sounds.
Women's Matinee with Selen Gülün
One of the most successful musicians of Turkey, Selen Gülün, whose compositions have been performed by distinguished orchestras in the world and who is renowned for her piano skills as well as her vocals, is carrying her strong project Women's Matinee to Istanbul Jazz Festival on June 29 at Zorlu PSM Drama Stage. The idea emerged when Donne in Musica Foundation asked Selen Gülün to perform a selection of the latest works of productive women musicians with Italian musicians at the Roma Donne in Jazz Festival in 2011. The project matured over the years and the album with the same name as the project, "Women's Matinee" was released in 2017. The album was created with the collaboration of more than 10 female artists and their compositions, instruments and vocals and was a first in Turkey with the collaboration it created.
Ediz Hafızoğlu
One of the most successful drummers of the Turkish jazz scene and releasing his second studio album "13" based on his belief in the power of change, Ediz Hafızoğlu will impress audiences with his performance and music evolving from darkness to light, chaos to order without any limitation on June 29 at Zorlu PSM Studio.