Some of the biggest names on the Scandinavian, Nordic and Irish metal scenes will be in Istanbul to open the new season at Zorlu PSM's (Performing Arts Center) Studio.
Norwegian musician Ihsahn, Swedish progressive metal band Pain of Salvation, post-rock's Irish representative God is an Astronaut, and Solstafir will take the stage at the Studio.
IHSAHN
Ihsahn, the founder of Norwegian black metal band Emperor, will perform at Zorlu PSM on Oct. 3.
From progressive metal to experimental music, the musician blends metal with techno, ambient and classical music.
With Peccatum - a band he founded with his wife and brother after his adventure with Emperor - he has released three albums and continues working on his solo projects. He released his latest album "Amr" recently.
PAIN OF SALVATION
Zorlu PSM Studio will host a leading star of the progressive rock and metal music scene, Sweden's Pain of Salvation, on Oct. 18.
The Swedish band stands out with its lyrics on war and its effects on family and humanity. It also focuses on existential and environmental issues.
Their critically acclaimed album "In the Passing Light of Day" was released in 2017.
GOD IS AN ASTRONAUT
Post-rock's Irish representative, God is an Astronaut, will be performing at Zorlu PSM Studio on Dec. 14.
Blending ambient, electronic and rock music, the band will take the audience almost on an astral journey with their live performance and stage shows.
SOLSTAFIR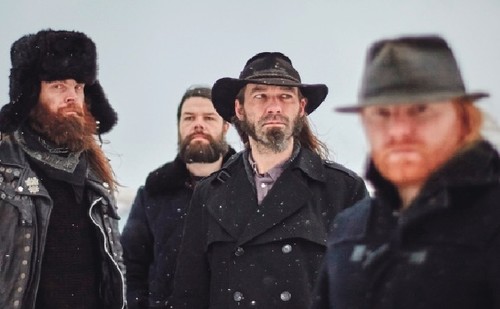 Solstafir, which entered Iceland's metal scene 1995, will also be at Zorlu PSM's Studio.
The band is known for unique metal melodies, psychedelic elements, hard rock tunes, and hypnotizing performances. With their favorite songs "Fjara" and "Otta," the band is sure to offer a night to remember on Dec. 15.