Borusan Sanat is welcoming the 2018-2019 season with the Borusan Istanbul Philharmonic Orchestra (BIFO), one of the leading symphonic ensembles of Turkey, leading string instrument quarter Borusan Quarter and Borusan Music House which introduces alternative melodies to Istanbul residents.
Directed by Sascha Goetzel, BIFO will be opening the season on Oct. 4 with the world premiere of Fazıl Say's Flute Concerto with Bülent Evcil, the renowned flute player, as the lead. Owners of BIFOKART are able to purchase new season tickets as of Sept. 8 and the tickets will go on general sale on Sept. 29.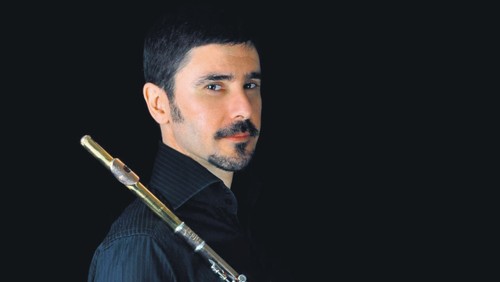 Bülent Evcil ​
BIFO will be sharing the same stage at Istanbul Lütfi Kırdar Congress Center (ICEC) with Katia & Marielle Labeque, Mischa Maisky, Rudolf Buchbinder, Evelyn Glennie, Denis Kozhukhin, Ryan McAdams, Miah Persson, Elena Maximova, Rame Lahaj, Adam Plachetka, Nemanja Radulovic, Bülent Evcil and Gülsin Onay in the new season.
World premiere at opening concert
BIFO continues to host Turkish and world premieres for its new season. Bülent Evcil will take part in the opening concert, which will be conducted by Sascha Goetzel on Oct. 4 at Istanbul Lütfi Kırdar (ICEC). The famous flute player will take the stage at the world premiere of Fazıl Say's Flute Concerto.
A SEASON FULL OF PREMIERES
Turkish and world premieres
The piano duo of Katia & Marielle Labeque, which leave audiences mesmerized with their technique and incredible performance and harmony, will be hosted once again by Borusan Sanat.
The duo hosted in the 2015-2016 season of BIFO, had both made the Turkey premiere of Philip Glass' Concerto for Two Pianos and offered their Minimalist Dream House project to the audiences at the concert "West Side Story," within the scope of BIFO's thematic festivals in the same season.
On Dec. 20, the duo will perform the Turkish premiere of Concerto for Two Pianos of Dessner, written for the common order of London Philharmonic, Dresden Philharmonic, Orquesta Nacional de Espana, Orchester de Paris and the Borusan Istanbul Philharmonic Orchestra.
Evelyn Glennie, known to audiences as the "wizard of percussion" will be in Istanbul on Feb. 28, 2019. Glennie is a shining artist who has been featured in various works, from Björk's "Telegram" album to the 2012 London Olympics. Glennie, who is largely hearing-impaired and who shows that impairment is not an obstacle, will accompany BIFO in a concert to be conducted by Kamran İnce.
This concert devoted to the first performance of Kamran İnce, who harmonizes Anatolian culture with the Balkans, focusing on Byzantine and Ottoman music, is much anticipated.
Brahms Concertos with Buchbinder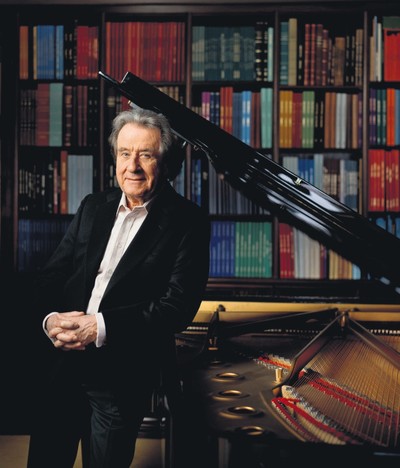 The piano virtuoso Rudolf Buchbinder, who shared the same stage with BIFO for Beethoven sonatas and Beethoven concertos for two seasons, will be performing Brahms' concertos in two concerts set to take place on Feb. 13 and 14, 2019.
Dazzling music lovers by constantly refreshing his talent, Buchbinder's Brahms piano concertos recorded with the Amsterdam Royal Concertgebouw Orchestra under the baton of Nikolaus Harnoncourt and Brahms' piano concertos recorded with the Israel Philharmonic Orchestra under Zubin Mehta's baton received great praise from music critics.
Conductors celebrating BIFO'S long-term success
Honorary Conductor Gürer Aykal and Permanent Conductor and Art Director Sascha Goetzel will be celebrating BIFO at two separate concerts. The 20th anniversary concert of BIFO, conducted by Gürer Aykal, will take place on March 14 together with pianist Denis Kozhukhin. The 10th year concert on May 16, 2019 will be under the conduction of Goetzel and will be accompanied by the violin virtuoso Nemanja Radulovic.
Great composers
The program stands out by bringing the best composers of German repertoire. Brahms and Bruckner and BIFO will be performing symphonic compositions of composers such as Respighi, Beethoven, Holst and Walton and Kamran İnce's world premiere, and also the compositions of the first generation Republican composers known as "Turkey's Five" including names such as Cemal Reşit Rey, Ulvi Cemal Erkin, Ahmet Adnan Saygun, Hasan Ferit Alnar and Necil Kazım Akses. Dvorak, Grieg and Tchaikovsky concerts are also included in the program of the new season.
Two milestones of chorus literature
The concert on April 25, 2019 "From Romanticism to Eternity" is the star of the new season. The compositions of two milestones of romanticism, Anton Bruckner and Johannes Brahms' compositions will meet with audiences. "Te Deum" by Bruckner, who has followed the divine throughout his life, who has paid attention to every tone and harmony in all his compositions and "A German Requiem" by Brahms, employing the spiritual form with a special interest will be performed by Salzburg Bach choir under the direction of Alois Glassner along with famous soprano Miah Persson, mezzosoprano Elena Maximova, tenor Rame Lahaj and bass baritone Adam Plachetka.
BIFO in Europe again
BIFO, which has success abroad each year along with its concerts in Turkey, will be on tour from Dec. 5 to Dec. 13, 2018 in Stuttgart, Friedrichshafen, Amsterdam, Aachen and Paris. The band will accompany Nemanja Radulovic in the Amsterdam Concertgebouw, one of the most prestigious halls in the world, and will be praised by European music lovers one more time.
Borusan Quartet on both sides of Istanbul
The chamber music quartet followed by true music lovers, Borusan Quartet will be playing concerts on both sides of Istanbul. After the concert at Süreyya Opera of Kadıköy Municipality, the band will meet with the audiences at ENKA İbrahim Betil Auditorium, offering the classics of Vienna from Haydn to Beethoven, from Mozart to Schubert.
General sale as of Sept. 29
The tickets for BIFO and Borusan Quartet for 2018-2019 will go on general sale on Sept. 29. Tickets can be purchased over Biletix or at the Istanbul Lütfi Kırdar ICEC.