Offering the loudest music and performance experience in Turkey, the Volkswagen Arena in the new season continues hosting the most successful artists of both local and foreign scenes. With the Ezhel gig on Oct. 28, the arena will then welcome Garou on Nov. 2 and David Helfgott on Nov. 9. It will host famous Turkish band Duman on Dec. 2 and there are many more concert series to be announced. Jamie Cullum will also take the stage on Oct. 23 within the scope of Akbank Jazz Festival.
One of the most successful artists of the British jazz scene, Jamie Cullum will perform on Oct. 23 as part of the 28th Akbank Jazz Festival. Culllum, who has reached platinum level many times, continues his success story with consistency since his first breakthrough with his "Twentysomething" album, released 15 years ago. His vocals with a touch of jazz, his unique versatility with transition from jazz pop and rock, and his songwriting and composition ability have brought him nominations and first place at the Grammys, the Golden Globes, the Brit awards, Sony Radio and other various leading awards. Tickets can be purchased through Mobilet iOS and Android, and online.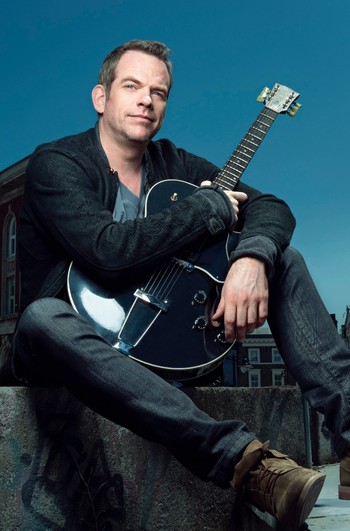 Garou
Ezhel is at the Volkswagen Arena for an almost surreal concert with his new guests on Oct. 28. Becoming one of the most popular and leading names of the Turkish rap scene in a short time, Ezhel combines hip-hop, urban, reggae and trap music with counterculture and Anatolian urban life. Expanding his fan base with freestyle performances, duets and his energy on stage, Ezhel is at the top of the list of the most listened to songs with songs like "Geceler" ("Nights"), "Şehrimin Tadı" ("My City's Taste"), "İmkansızım" ("My Impossible") and "Kazıdık Tırnaklarla" ("We Scratched with our Nails"). Tickets can be purchased through Mobilet iOS and Android, and online.
Romantic, charismatic, passionate and charming Canadian singer and actor Garou, who has a huge fan base in Turkey, will be in Istanbul for the first time on Nov. 2 at Volkswagen Arena within the scope of his tour "Garou - 20 years" celebrating the 20th year of his career. The singer will be singing his favorite songs "Belle," "Gitan," "Sous le vent" and "Seul" in Turkey.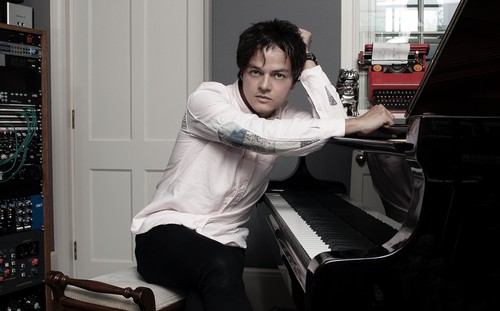 Jamie Cullum
David Helfgott, one of the most important pianists in the world and whose life made it to the silver screen with "Shine," will be on stage on Nov. 9 for the first time at the Volkswagen Arena on the 360 degree stage. The legendary pianist David Helfgott is carrying Rachmaninov's 3rd Piano Concerto, a piece that requires extreme concentration and skill, to the 360 degree stage, which offers a unique view from all directions. At the special concert with double pianos, Helfgott will be accompanied by Vietnamese-born Australian pianist Hoang Pham, who has made great achievements despite his young age and is listed on the "30 Great Musicians Under 30."
Duman, one of the pioneers of rock music in Turkey, will performing be at the Volkswagen Arena, with their well-known songs such as "Senden Daha Güzel" ("No One is More Prettier Than You"), "Helal Olsun" ("Well Done") and "Seni Kendime Sakladım" ("I Reserved You For Myself"). Duman continues their 20-year music journey with their "Darmaduman" ("A Mess") album they released in 2013. Tickets can be purchased through Mobilet iOS and Android, and online.