After a string of very successful performances, Mersin State Opera tenor Bülent Bezdüz is heading for Europe.
He will perform in the lead role of Alfredo, in Guiseppe Verdi's famous "La Traviata," at Sweden's Malmö Opera.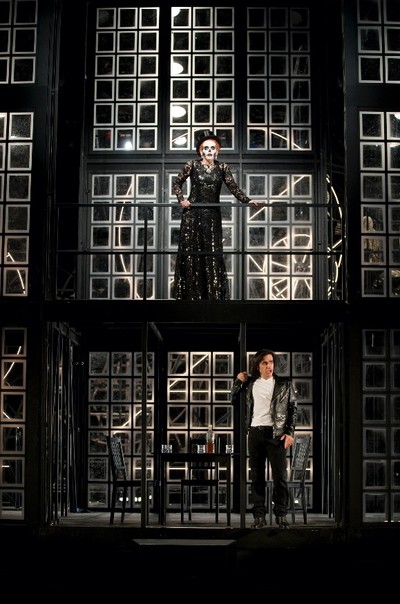 The opera will be directed by Olivier Py, the French art director of the Avignon Theater Festival. Py has drawn a lot of attention with his bold space setup and dynamic fiction. Besides Bezdüz, who has been lauded by European critics as "a real tenor with his velvet-like soft voice," will be accompanied by French soprano Patricia Petitbon, as Violetta.
"La Traviata" will be staged at Malmö Opera at the end of December.
'New productions like 'Troy' are exciting'
After the premiere last week, Bülent Bezdüz said: "I performed 'La Traviata' in many European cities. This was the 260th time I played Alfredo. However, each new production is full of surprises and new excitement." He added that the director put the opera on stage with a modern perspective. "Singing on the move on a three-floored structure on the stage requires a great deal of physical strength. I do not remember singing on a motorcycle or among 50 skeletons before. But it is a fact that the visual impact of all these contradictory elements is very strong and we cannot put an opera on stage today like hundreds of years ago. That's why it is exciting to hear that new productions like 'Troy' are being made in our country," he said.