BRUSSELS
— Foreign Minister Ahmet Davutoğlu, speaking to Daily Sabah yesterday on route to Brussels, said Turkey faced a serious threat of espionage, criticizing Western countries for their silence. Davutoğlu said they were studying responses to the wiretapping of the Foreign Ministry meeting, adding that those who tried to benefit from the leak were part of the espionage effort. He said Turkey would use all legal domestic means to combat the parallel structure formed within the state and would succeed in ridding the state of its influence. "Parallel structure" is a term used by many government officials to imply the Gülen Movement's infiltration of state institutions like the police and judiciary.
He said the parallel structure had no social presence whatsoever and that Turkish voters had shown their fury at both the movement and its political objectives. A top secret Foreign Ministry meeting in early March with top officials including Davutoğlu discussing the development in Syria was leaked last week, sparking a furious response from the government.
Davutoğlu said the Dec. 17 and 25 operations, coupled with the wiretapping of the Foreign Ministry, had shown the true intention of the shadowy group. "Their aim was to destroy the AK Party, and failing that, to transform it," he said, adding that state security had been compromised with such illegal activities and that the state would immediately react.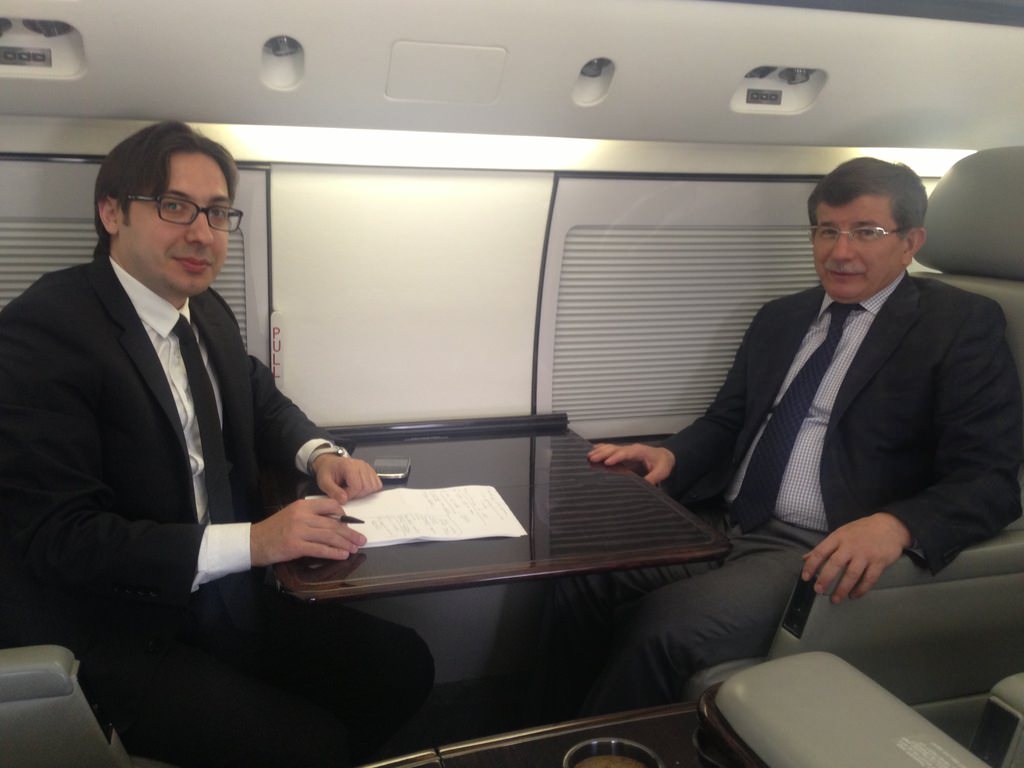 The foreign minister said state bureaucracy would be re-examined and appointment and examination procedures would be altered. Bureaucrats being controlled by anything but the hierarchical state structure would be weeded out, he said.
Some foreign powers troubled because of their failure to control the AK Party, he said, were cooperating with some domestic groups, to destroy the AK Party. "When they realized this was not possible, they tried to redesign it. They wanted to disqualify the prime minister and to instigate clashes within the party," he said.
Turkey had a successful election season, said the foreign minister, adding that the country had faced serious assaults during this period. "These assaults sparked a reaction from voters. The public feared some were trying to usurp their will and reacted by voting for the AK Party. The huge support for the AK Party should be seen as a reflection of the people's reflex to protect their will," he said. He dismissed reports appearing in Western media that insinuated Turkey was becoming more authoritarian.
"This stance is one of very bad intention. Since the founding of the Turkish Republic, there has never been a period like the last three or four years when so much was done for democratization. When was the use of Kurdish allowed in political campaigning? When was the use of Kurdish in courts allowed? When was the legislation allowing the return of minority foundation property passed? When were religious freedoms expanded? How can all this happen in a country that is becoming more authoritarian?" he asked.
On the issue of the ban imposed on social media sites Youtube and Twitter, Davutoğlu said these companies were not founded to expand rights and freedoms in the world but were focused on profit. He said commercial firms needed to be bound by local laws, as all foreign companies are.
"We want these companies to act towards us as they do towards the U.S., U.K. or Germany. Turkey is not limiting freedoms. It is asking Twitter and Youtube to establish a dialog. Yes, we temporarily limited these companies' activities to protect the rights of our citizens. If a Turkish citizen files a complaint against Twitter and Twitter fails to protect our citizen's rights, we need to protect our citizen. Twitter and Youtube need to sit at the table and seek a compromise with Turkey. Our only concern is the protection of our citizens' rights," he said.