While the sour relations between Turkey and Armenia are starting to improve, some cases between the countries remain unsolved. This fact is particularly stark as Turkey commemorates the Turkish diplomat Kemal Arıkan who was killed by an Armenian nationalist in Los Angeles on January 28, 1982.
Turkish Consul General Kemal Arıkan was murdered by Harry M. Sassounian, a member of the Armenian terrorist organization called ASALA at a street intersection in Los Angeles on January 28, 1982 at 9:40am.
During the trial, the prosecutors indicated that Sassounian was motivated to kill Arıkan by vengeance for the Ottoman Empire's responsibility of the 1915-1916 events and sentenced Sassounian to life in prison; after determining that the killing had targeted Arıkan based on his nationality.
42 Turkish diplomats were killed by members of the Armenian terrorist organization in the 1970s and 1980s.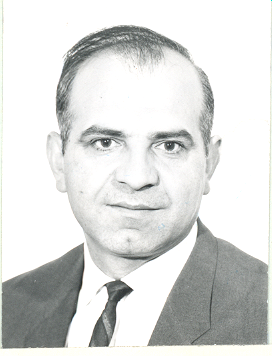 Relations between Turkey and Armenia have historically been poor because of the 1915-1916 incidents that took place during World War I and the killing of Turkish diplomats by the Armenian terrorist group.
The Armenian diaspora and government describe the 1915 events as "genocide" and have asked for compensation.
Turkey officially refutes this description, saying that although Armenians died during relocations, many Turks also lost their lives in attacks carried out by Armenian gangs in Anatolia.
Ankara has also long been calling for Armenia and its historians to carry out joint academic research and study into the archives of both countries.
In April 2014, President Erdoğan - at the time prime minister - offered condolences for the Armenian deaths that occurred in 1915, which represented a first for a Turkish statesman.