The Bakırköy Public Prosecutor Office applied to the Justice Ministry to issue a red notice for two Gülen Movement-affiliated former prosecutors, Zekeriya Öz and Celal Kara. The two fugitive former prosecutors had fled Turkey just 12 hours before arrest warrants were issued for them. After going into Georgia and then Armenia, they were reportedly recently seen Tuesday in Ulm, Germany.
In December, 2014, the three prosecutors were suspended in an investigation into their alleged role in the anti-graft probe against several high-profile figures, including the sons of three former government ministers and leading Turkish businessmen.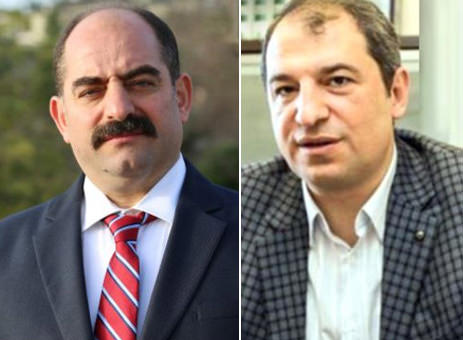 The government had denounced the probe as a "dirty plot" constructed by the U.S.-based preacher Fethullah Gülen's movement and his alleged "parallel state".
The three were dismissed in May, 2015 in accordance with Article 69 of the Judges and Prosecutors' Law No. 2802, which states that judges and prosecutors would be dismissed from duty if their acts damaged the honor of their profession, and of the reputation of their public post.
The parallel state refers to a purported group of Turkish bureaucrats and senior officials embedded in the country's institutions, including the judiciary and police, who are allegedly trying to undermine the Turkish government.