Photos showing Prime Minister Ahmet Davutoğlu accompanying youngsters during their taekwondo training have been released to the media on Wednesday.
The prime minister attended his party's election rally in the eastern province of Van on Tuesday, after which he opened a gymnasium in the province named after Turkish female taekwondo star athlete, Nur Tatar.
During the opening, Davutoğlu spoke with the youngsters practicing taekwondo and accompanied their training.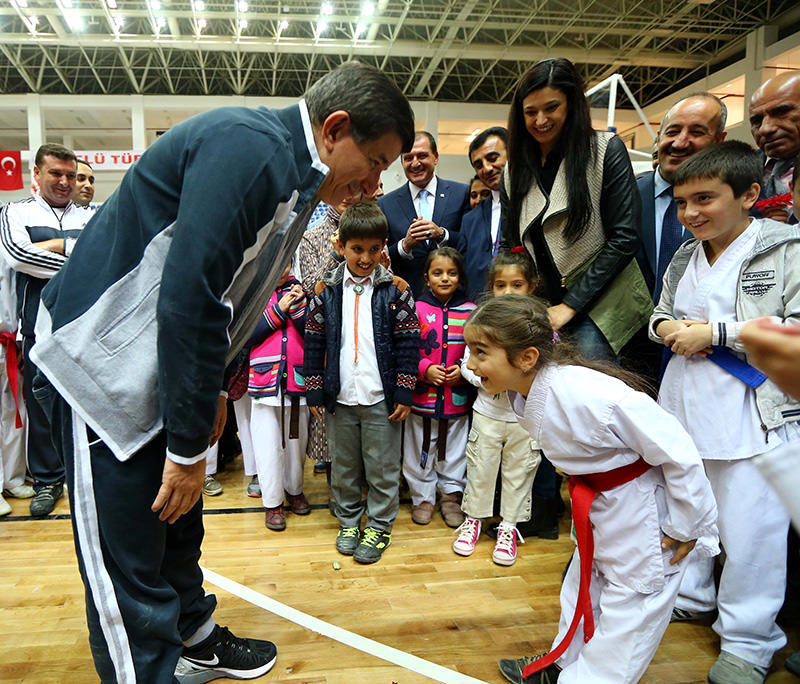 The prime minister said he hoped that Turkey raises many women such as Nur Tatar.

Nur Tatar, 23, won her first medal at the age of 15. She became twice European junior champion, and reached gold medals in A-class tournaments in Europe. She won the silver medal at the 2010 European Taekwondo Championships held in Saint Petersburg, Russia.

She qualified for the 2012 Summer Olympics where she won the silver medal at 67 kg. At the 2013 Mediterranean Games in Mersin, Turkey she became gold medalist.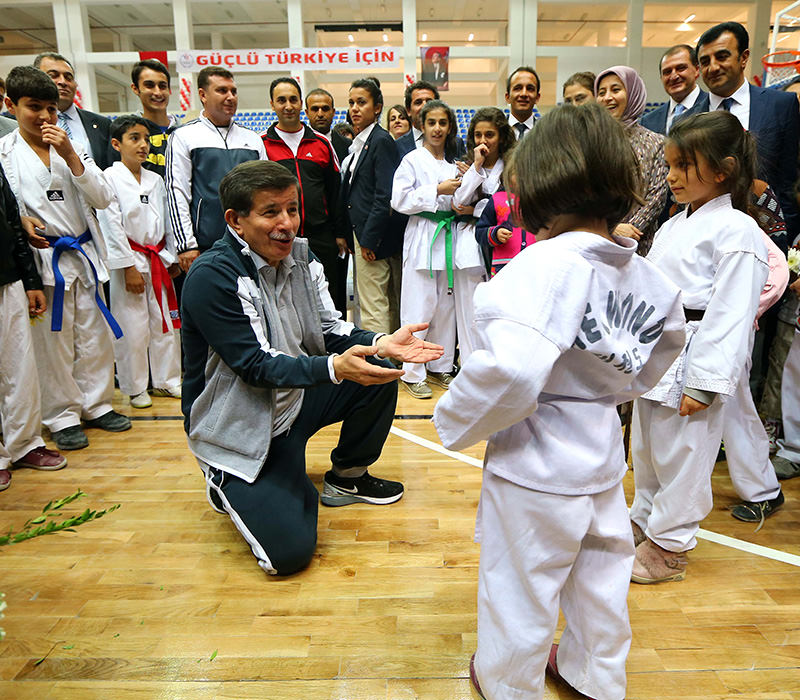 Davutoğlu said, "On one hand, there are those who take hold of youngsters at an early age and take them to uncertainty in mountains for terrorism, and on the other hand, there are those who want to prepare them for the future with the best-designed classrooms, schools, gymnasiums, and art centers."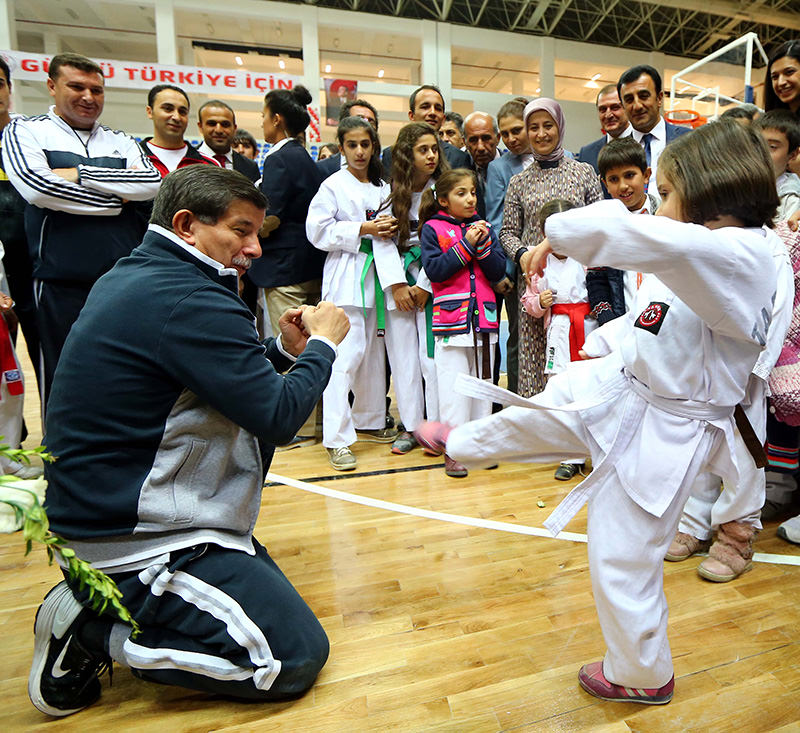 He said, what Turkey expects of the youngsters is that they construct the country's future in solidarity, "strengthening their attachment to the nation."
"Let us never ever put guns, rocks, Molotov cocktails in these beautiful hands," the prime minister said.