President Recep Tayyip Erdoğan and his accompanying delegation performed Umrah in the holy city of Mecca on Tuesday night, after a visit to Saudi Arabia's capital Riyadh in which he held bilateral talks with the King Salman bin Abdul Aziz.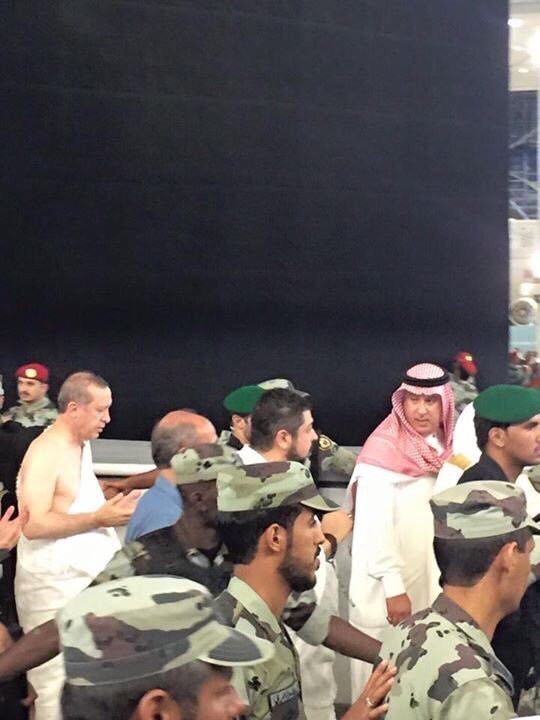 The Turkish delegation arrived in Jeddah on Tuesday night and headed to Mecca. Erdoğan was accompanied by his wife Emine Erdoğan, Foreign Minister Mevlüt Çavuşoğlu, Economy Minister Mustafa Elitaş and Energy Minister Berat Albayrak during Umrah.
The doors of the Kaaba was opened to Erdoğan and Turkish delegation upon the orders of King Salman.
Erdoğan is expected to hold meetings in Jeddah on Wednesday, then head to Medina and visit the tomb of Prophet Muhammad.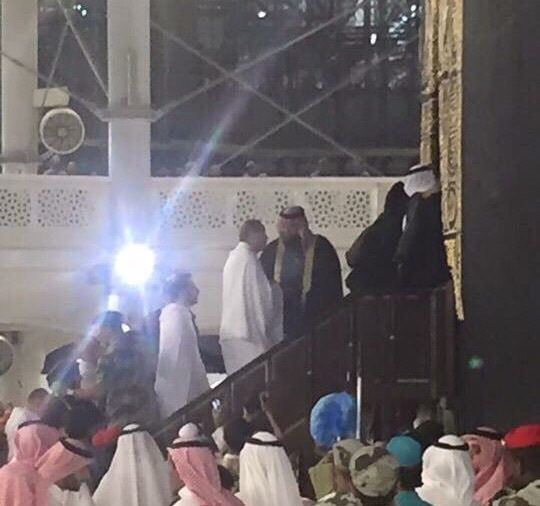 The Umrah is a pilgrimage to Mecca, Saudi Arabia, performed by Muslims that can be undertaken at any time of the year, in contrast to the Hajj.
It is sometimes called the 'minor pilgrimage' or 'lesser pilgrimage', the Hajj being the 'major' pilgrimage and which is compulsory for every able-bodied Muslim who can afford it. The Umrah is not compulsory but highly recommended.