A comprehensive social media survey conducted by
Burson-Marsteller among 87 heads of state and 82 prime ministers
has revealed that President Recep Tayyip Erdoğan is the most popular leader in Europe and the second most effective leader on Facebook.
Burson-Marsteller has collected data to analyze a total of 512 Facebook pages belonging to world leaders. Over 50 factors have been taken into consideration, including likes, reviews, ratings, check-ins, and more, to gain insight on communication practices of world leaders.
President Recep Tayyip Erdoğan is the most popular European leader on Facebook according to the study, with over 7,991, 898 page likes, followed by the British Monarchy, with over 2.4 million likes.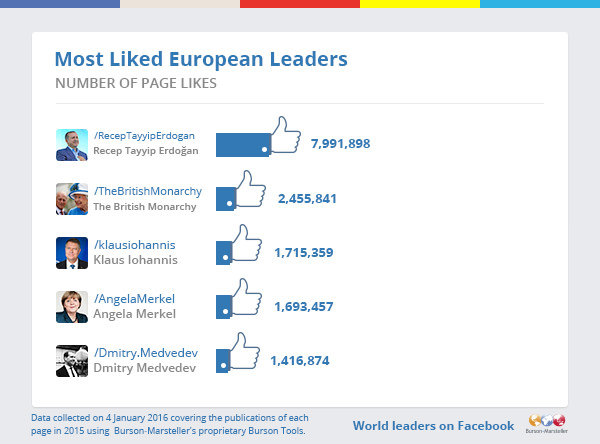 While India's Prime Minister Narendra Modi became the most effective world leader on Facebook with an average of 186,000 interactions on each post, President Recep Tayyip Erdoğan followed him in second place with 127,432 interactions on posts, including likes, comments, and shares, while Obama came fourth with over 82,000 interactions.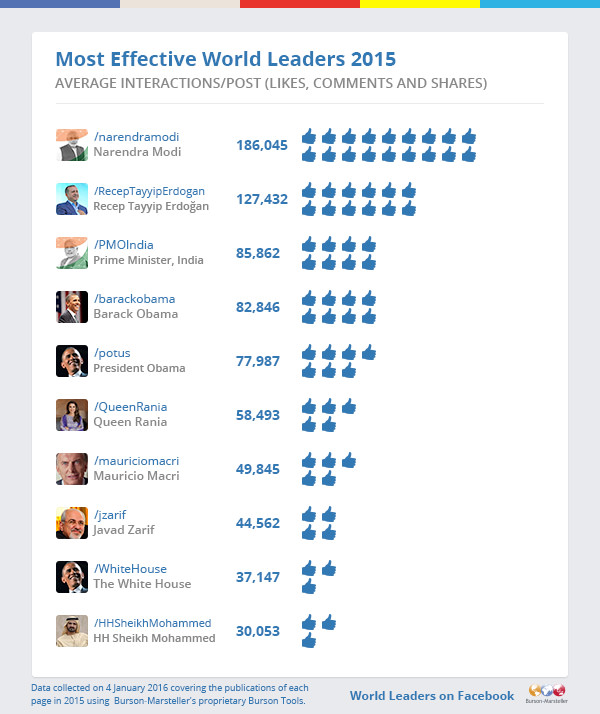 The Presidential Palace Complex at Beştepe also made it to the top three with 13,150 check-ins.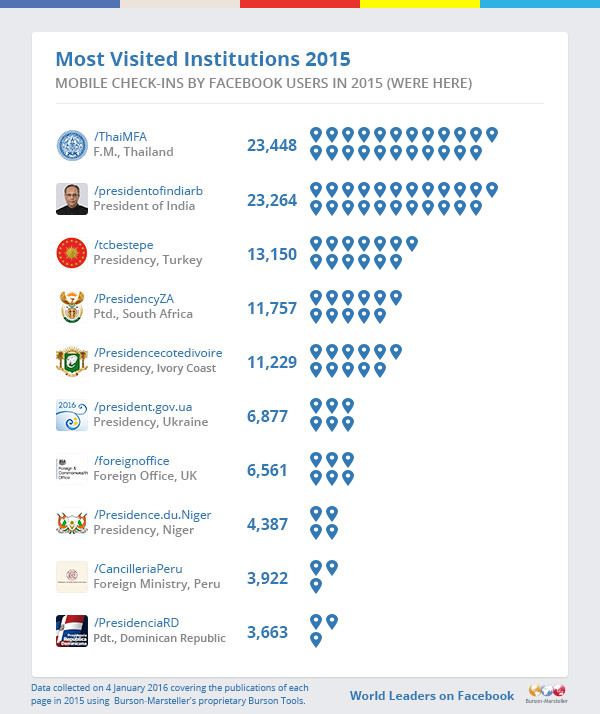 According to Burson-Marsteller, 169 of the 193 United Nations member states have official Facebook pages.
An active Facebook user, President Recep Tayyip Erdoğan had released a statement on his Facebook account stating that he "values" Facebook CEO Mark Zuckerbeg's earlier message supportive of Muslims in the wake of U.S. Republican presidential front-runner Donald Trump's controversial Islamophobic remarks.
Prime Minister Ahmet Davutoğlu has also used Facebook actively and successfully made it to the top 10 most engaged leaders list with an engagement rate of 5.92.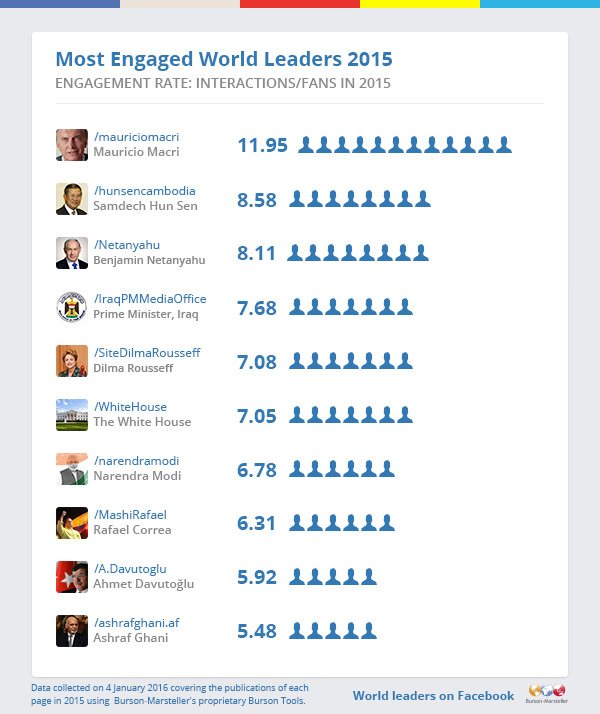 An online survey conducted by Turkey's Ministry of Youth and Sports has revealed that one in three Turkish youth spend at least three hours on social media, and that their parents are also active social media users. Facebook is the most preferred social media platform according to the survey.