Nationalist Movement Party (MHP) Chairman Devlet Bahçeli said on Friday that he will never surrender to those who try to take over his party through court decisions, implying the Gülen Movement, which he speculates supports the party dissidents. "The MHP also has respect for this court decision since it respects the law.

However, nobody should expect us to hold an extraordinary congress," he said, adding that the judicial process is also available to them. "They have used the right to bring the issue to court. Now we will use it. We regard such a decision as an alternative," he said.

A court announced on Friday that the opposition MHP needs to hold an extraordinary congress.

The MHP administration is expected to appeal the decision on the extraordinary congress with the Supreme Court of Appeals. Speaking at a press conference following the ruling, intra-party opposition member Sinan Oğan said that he assumes the party opposition along with the three leading candidates will unite during the course of the congress.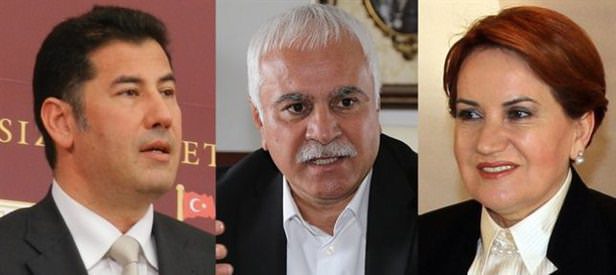 Dissidents in the MHP have been pushing for an extraordinary congress following its poor performance in the Nov. 1 elections. The intra-party opposition is looking to oust Bahçeli as chairman.
Meral Akşener, Oğan and Koray Aydın were the first to declare a so-called intra-party war against Bahçeli. The trio submitted 543 signatures to the party in the presence of a notary public in mid-January for an extraordinary congress. The number was sufficient to call for an extraordinary congress, but it is far below the threshold to change the party bylaws, which disallow elections for the chairmanship at extraordinary congresses.
Bahçeli quickly dismissed the three dissidents and said that he would not convene the congress, pointing to 2018 as the earliest time for elections on the matter. In his previous speech at the MHP group meeting last week he said his party would not let the Gülen Movement design Turkish politics from overseas. He said: "I stress wholeheartedly that we will not give credit or lend support to political designs originating overseas."
Bahçeli also implied that Akşener was the political tool of the movement in December 2015, saying: "[T]here is one candidate who joined the MHP as a political figure of the Fethullah Gülen Movement."