Brazilian democracy has just suffered a coup. It is not a war against corruption, as people were led to believe, it was a war to take the power back into the hands of the same oligarchs who have been controlling the country for over 500 years.
This is how the majority of Brazilians interpret the Senate voting to impeach Brazil's first female president Dilma Rousseff on the charges of hiding the budget deficit. She has been stripped of her presidential duties for up to six months and was replaced by Vice President Michel Temer. A trial will determine whether Rousseff can serve out her second term, or whether her ally-turned-enemy Temer will remain in the top job through the end of the term in December 2018.
It is important to say that Rousseff carried out major reforms and kept a good record of economic stability, but she still did not meet the expectations of Brazilians. She was accused of not keeping her campaign promises, showing reluctance on social matters, women issues, minority demands and environmental issues. A bad government surely deserves opposition and this is a basic right which democracy offers in its simplest form; however, this does not give the opposition the right to impeach the president at any sign of discontent. This is what happened in Brazil. It started as simple discontent, but something changed along the way.
When one looks into the history of politics in Brazil, one sees that the putative democracy was actually an oligarchy, where a few held power over many. Despite challenges, something different had happened in recent years.
Luiz Inácio Lula da Silva of the Workers' Party (PT) became the new president of Brazil in 2003, he was re-elected for a second term in 2006 which ended in 2011. At the end of his time in office, he had an approval rating of 87 percent. During his presidency he implemented measures benefiting the poor in our society. He was a charismatic leader. He managed to balance the peoples' interests with those who supported him so that he could govern, and was rewarded with high ratings from every poll. A lot was done under his term in office. For instance, he increased access to college education and got over 30 million people out of extreme poverty.
Rousseff was a part of a continuity government. Even her opponents describe her as a strong and honest woman. While in her early 20s, she suffered torture, prison and abuse under a Brazilian dictatorship. Later in life, she faced cancer and beat it under continuous media scrutiny – gaining weight, losing weight and all the aspects by which a woman is judged by the media – from the minute her candidacy was announced by the PT. But those same admirable character marks caused her hard times. Even though she was absolutely deserving, her Presidency was mostly due to Lula's prior popularity. According to her supporters, she made the wrong alliances in order to win the presidential election, gave away important office positions and gave the party of her vice-president many of the most important chairs in the government. A mistake that eventually led to her ouster, but still not a crime.
These all haunted her when she decided not to back down on corruption investigations. Names started appearing in investigations: most of the congress, the president of congress and her vice-president. As soon as Eduardo Cunha, the Deputy Chamber President, was indicated in Lava Jato (Jet Wash, the anti-corruption investigation that implicated most of the government) and he was under real risk of being ousted of the government, he started pressing and rushing for Rousseff's impeachment, even though there was no "crime of responsibility.". The media played great part in the impeachment process, treating it like a soap opera: Rousseff and Lula were evil villains and their opponents were heroes.
Since information started flowing, people began to realize they were part of a bigger plan that only included them as a managed masses. So protest speeches changed to say "We're taking them down one at a time: Rousseff goes first, then we will take them all down."
Acting President Temer could've chosen a ministry of specialists to build a real plan for the country like immediate political and economic reform. Instead, he gave away chairs to make his government viable. For instance, the newly-appointed minister of agriculture is a big soy producer who consistently votes against environmental issues and is against controlling deforestation. The new minister of education and culture opposed measures to increase access to college education.
That the media no longer talks about corruption and the things that the country endured only last week is a signal of bad days ahead for Brazil. In fact, there is already talk about lowering the minimum wage and freezing future wage-hikes in the following years, and the minimum age for retirement is also planned to increase by 10 years. The point is that those issues will not affect the rich, and those who did not win the hearts of people through the ballot box will nonetheless take power into their hands.
* Cris Bartis and Juliana Wallauer of Mamilos Podcast contributed to this report with technical facts.
Turkey narrowly escaped Brazil's fate
There are many similarities between what Turks and Brazilians have seen since the beginning of the millennium. Turkey's ruling Justice and Development Party (AK Party) won a 2002 election, increased their mandate over the following decade to sweep the votes in the 2012 general elections and form a single-party government under the leadership of current President Recep Tayyip Erdoğan. Brazil's Lula also achieved victory in a 2002 election, and was inaugurated as president on January 1, 2003. In a second election in 2006, he was given a second term as president, which ended on Jan. 1, 2011. Succeeded by his former Chief of Staff Dilma Rousseff, he left an enduring mark on Brazilian politics.
Both countries managed to increase GDP approximately fourfold, and economic figures show millions of people escaped poverty since their respective governments came into power. However these rising world powers both experienced interventions by shady figures in the judiciary. Brazil and Turkey also took part in getting the West to dialogue with Iran. Ironically, although these efforts were criticized, the United States has now reached a deal with Iran and left both Brazil and Turkey out of their talks with Tehran.
Following her election victory, Rousseff began her second presidency in January 2015. On May Day that year, she was unable even to deliver a traditional televised address to the nation: During the broadcast of her speech on International Women's Day in March, people banged saucepans and blew car horns, a form of protest that became known as panelaço. Overnight, the Workers' Party (PT), which long enjoyed the highest level of approval in Brazil, became the most unpopular party in the country. In private, Lula lamented: "We won the election. The following day we lost it." Many supporters wondered whether the party would survive at all.
In Turkey, the global oligarchy first created media-fueled protests which ostensibly erupted after several trees were removed from Istanbul's Gezi Park. The same oligarchy attempted to bring down Erdoğan and his party down through elements in the judiciary in 2013 exploited by the Gülen Movement, which is led by a fugitive imam residing in Pennsylvania.
Speaking to Daily Sabah, columnist Haşmet Babaoğlu, who is a close observer of developments in Latin America, said Brazil's Lula and Turkey's Erdoğan had taken an irregular step in politics by embodying the popular will into politics. "Representative democracy has lost the trust of people. People want to be embodied in politics. After years of power held by an oligarchy, these figures were an obstacle in these countries until Erdoğan and Lula pulled the crowds into the field of politics." Babaoğlu stresses that when the welfare level of the middle class in a country has passed a certain margin, the military would not directly attempt to stage a coup. "This is because, outsiders would not be able to buy off members of the military to call 'our boys'. However, there still could be exceptional situations, such as a spark of a civil war." According to Babaoğlu, the juristocracy is the next ideal step in today's world to bring down and redesign governments. He added that the judicial maneuvers in Brazil made him ask: "What would have happened to Turkey if Gülenist prosecutor Zekeriya Öz had achieved his aim [to topple the government]?" It appears the answer would be illegal wiretapping, alleged plots, accepting luxury holidays from businessmen and taking orders from the Gülen Movement in their aims to bring elected officials down from their posts.
Francisco Bicudo
Journalist, University Professor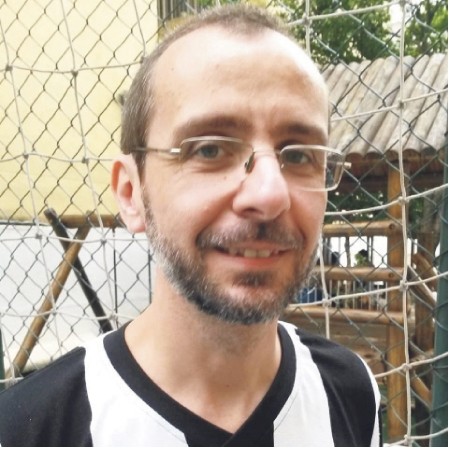 Because there is no "crime of responsibility", the impeachment process is untrue and fake. The cornerstone of democracy is the sovereignty of the popular vote. It is disgusting that the impeachment is motivated by revenge, and conducted in an authoritarian way with iron fists by a crapulence with hidden Swiss bank accounts answering for processes at the Federal Court of Justice. In any other country, the one facing the process would be the vice-president himself for conspiring against an elected President in such loathsome way, with no scruple or embarrassment.
With these people motivated by hate, our tomorrows will surely be a step back, and it will directly have an impact on social movements, fundamental rights and warranties to citizenship. If these undemocratic actions continue at this phase, we will witness greater intolerance and a hunt for those ousted from power. We will need to prevent this from happening, as it is a democratic obligation to disallow those who attempt to victimize those who receive power through support of people in the elections.
Acting President Temer, who is a plotter and official leaker of letters and audios, affirms that "a coup only happens when there is a violation of the Constitution." But the Brazilian Constitution demands the explicit proof of a "crime of responsibility" for that the impeachment is effective. If there is an impeachment without a "crime of responsibility"– as the report approved by the impeachment commission at the Chamber ends up admitting – then there is a "violation of the Constitution." Therefore it is a coup, only the coup-plotters do not admit it.
Many of the jurists affirm that the tax maneuvers – called pedaling in Brazil – are a fragile and insufficient argument to properly characterize the so-called "crime of responsibility" which the Constitution demands. To avoid being called as one choosing biased opinions, I turn to a national hero who disassembled and arrested the PT's Mensalão gang. The Mensalão was a corruption scandal in 2005, and it is important to note that at the same time the right-wing party was also involved in a very similar scandal, but their charges were ignored by the media and the justice until they were forgotten by the general public.
During an event in Santa Catarina, former Federal Court of Justice President Joaquim Barbosa affirmed that "the charges against President Dilma were weak, cause discomfort and put the nation in front of a big proportionality issue because breaching budget rules are a rule for every Brazilian government."
The fact is that the impeachment process presented to the Deputy Chamber clearly claims the tax pedaling – which was the established delimitation by the Court when the vote took place in plenary – so deputies could only vote considering the initial requirement. Therefore since the maneuvers don't mean a "crime of responsibility", as Joaquim Barbose says, what we followed during the voting was a breach in institutional order. In a simpler explanation: a coup.
But in the name of lucubration, let's make an effort to believe the tax maneuvers represent a "crime of responsibility." From that point of view, all former presidents should have been impeached, and seventeen other state governors. They all used the exact same tax strategies. They all used those maneuvers, the so-called pedaling. Why then is Dilma the only one to be punished? Why is this procedure so selective, casual, opportunist, an exceptional measure?
If the maneuvers are not a responsibility crime, it is a coup. If the maneuvers are a "crime of responsibility," then this selectivity makes it a coup. And the ones defending the coup can only be called putschists.
Antonio Sagrado Lovato
Educationalist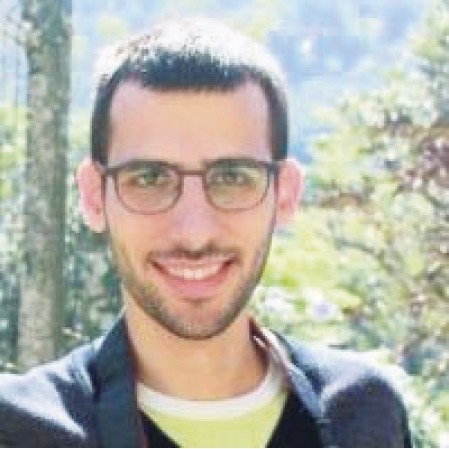 What we see today in Brazil is an institutional coup. The intolerance of the traditional power elites – including powerful families from the communication, agriculture and industry sectors – against a progressive party leading the government.
During his first days in office, the acting president quickly reorganized the government, the frontline of which has seen great regression in the development of public policies and subdued rights instated during the past 13 years. For instance, we lost an exclusive culture ministry and communications ministry, and there are no women on the board. The next few months promise fear, and indicate Brazil will lose many social accomplishments. In the education field, the most recent National Educational Plan, democratically built by representatives of the civil society over the years, was completely ignored by the new government proposal.

Kátia Muniz
Lawyer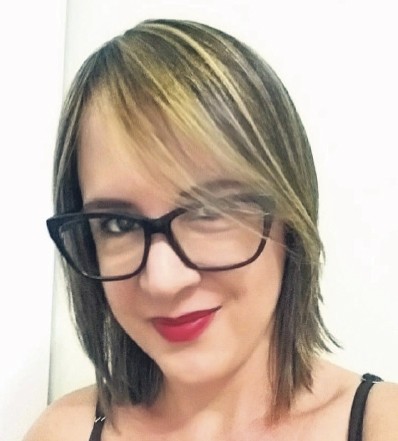 After 2013, when a popular left-wing mobilization was crushed by movements that called themselves apolitical, there was a general sense that there would be a power rotation after a history of power monopoly by the richest people in Brazil. Then, in the next elections, after Rousseff won in a close victory over Aécio Neves, a representative of the conservative right-wing, her opponents began their project to illegitimize the election. Since that was not possible, plan B was to make it almost impossible for the president to rule, using parliamentary maneuvers to increase her unpopularity. There was a heavy media campaign fueling popular dissatisfaction.

The last step came when the biggest supporting party, the vice-president's party, dropped their support for the president. When that happened, Vice-President Michel Temer started to openly conspire for her ouster, even launching a government plan that would never receive sufficient popular votes, but would please the powerful people willing to reach power again. In a parliamentary process led by Eduardo Cunha, who is probably one of the most corrupt parliamentarians Brazil has ever had, the chamber and the senate approved the impeachment process that has temporarily ousted our president Rousseff for 180 days. It happened before the eyes of our Federal Court of Justice, that is not moving to avoid risk of condemnation, without the minimum requirements to impeach a president, which is the practice of a "crime of responsibility" by the president during her term of office.