Granting citizenship to Syrian refugees in Turkey has been a point of discussion recently. Being the most generous country in the world in terms of the number of Syrian refugees it has accepted since the beginning of the civil war in their country in 2011, there are now debates about whether Syrian refugees should be able to acquire Turkish citizenship. Amid the controversy, Daily Sabah traveled to the southeastern province of Şanlıurfa, which is home to five refugee camps, one of which is the biggest in the country in terms of population. There are also many more refugees outside camps. Even though it still remains unclear how almost 3 million Syrians will become Turkish citizens, as the majority of them do not qualify, there is growing enthusiasm among them. Daily Sabah interviewed dozens of Syrians in the city center and the Harran and Akçakale refugee camps who had decent jobs and significant academic degrees in Syria. Despite some who insist that they will return to Syria once the war is over, the majority of the interviewees said acquiring Turkish citizenship along with their children and serving Turkey to repay what they have received so far are their main desires. An architect said that granting citizenship to Syrians would bring Syrians and Turks closer, and a doctor said: "We came to Turkey not with our assets but with our knowledge and wisdom." Whether it was a child or an adult who had fled the bloody war in their homeland, many expressed gratitude for what Turkey has done for them.
In addition to the desire to repay the Turkish state and people, the interviewees drew attention to the close relations between the two peoples. Cultural similarities and closeness between some of the words in the languages are also significant attractions for Syrians. They said these factors make it easier for many of them to decide about whether to stay or leave.

Aware of the need to learn Turkish, a mechanical engineer said: "Our children now learn Turkish. I would also attend Turkish classes to become a citizen."

President Recep Tayyip Erdoğan stoked the flames of a hot discussion days before Ramadan Bayram on July 2, saying: "Turkey is your home too. I believe there are those among our brothers and sisters that want to become Turkish citizens. The Interior Ministry has taken steps toward it."

Erdoğan brought the discussion to a new level on Monday saying that Syrian refugees cannot stay in refugee camps forever. "Moreover, we have lived with these people in friendship and brotherhood for years. They have fled their countries and saw us as a haven from violence. Can we sentence them to live in camps or ramshackle rooms forever?" he asked.

As the government is expected to take some more concrete steps in the near future on the issue, hundreds of thousands of qualified refugees wandering around jobless due to problems created by their not being citizens will be more than happy to see their dream come true.
Abdullah al-İbrahim, 31, Dentist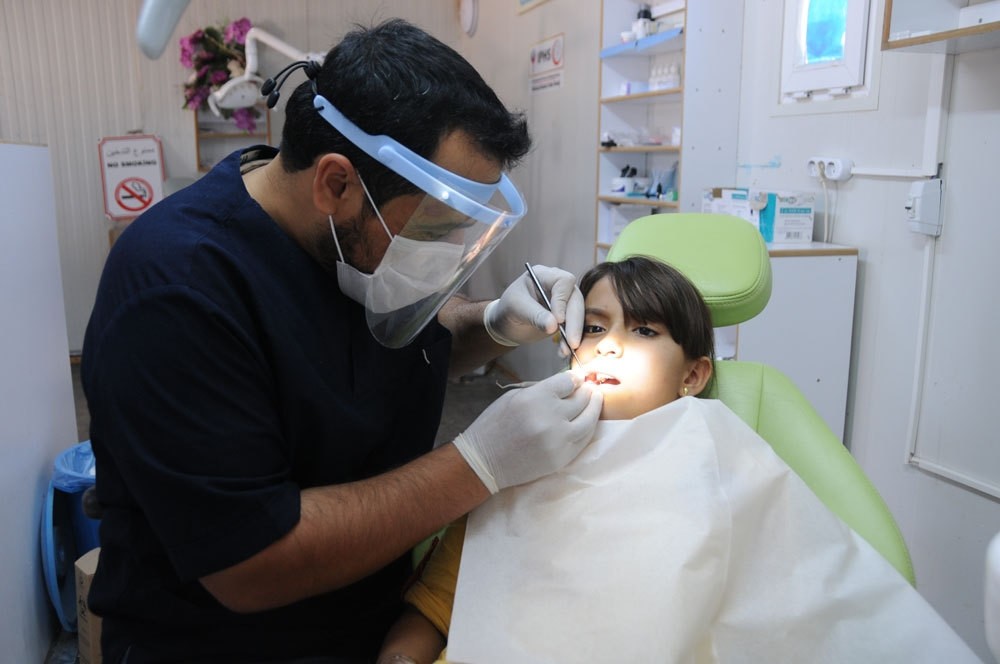 Al-İbrahim, who got his master's degree at Aleppo University, works as a dentist at the Harran refugee camp, who is shown great respect by the Syrians. "It is a magnificent step by Erdoğan and the government. It looks like we will not be able to return to Syria. We want to build our future here in Turkey," Al-İbrahim said. Father of a five-month-old boy, al-İbrahim dreams of a life as a Turkish citizen together with his wife and son. "My wife takes Turkish courses and will prepare for university exams. I also learn Turkish and can handle things in bazaars and city center in Turkish," he said. Al-İbrahim has been taking shelter in Turkey for 3 years and seems unwilling to leave the country even the bloody war ends in Syria.
Mehr Aboud, 51, Engineer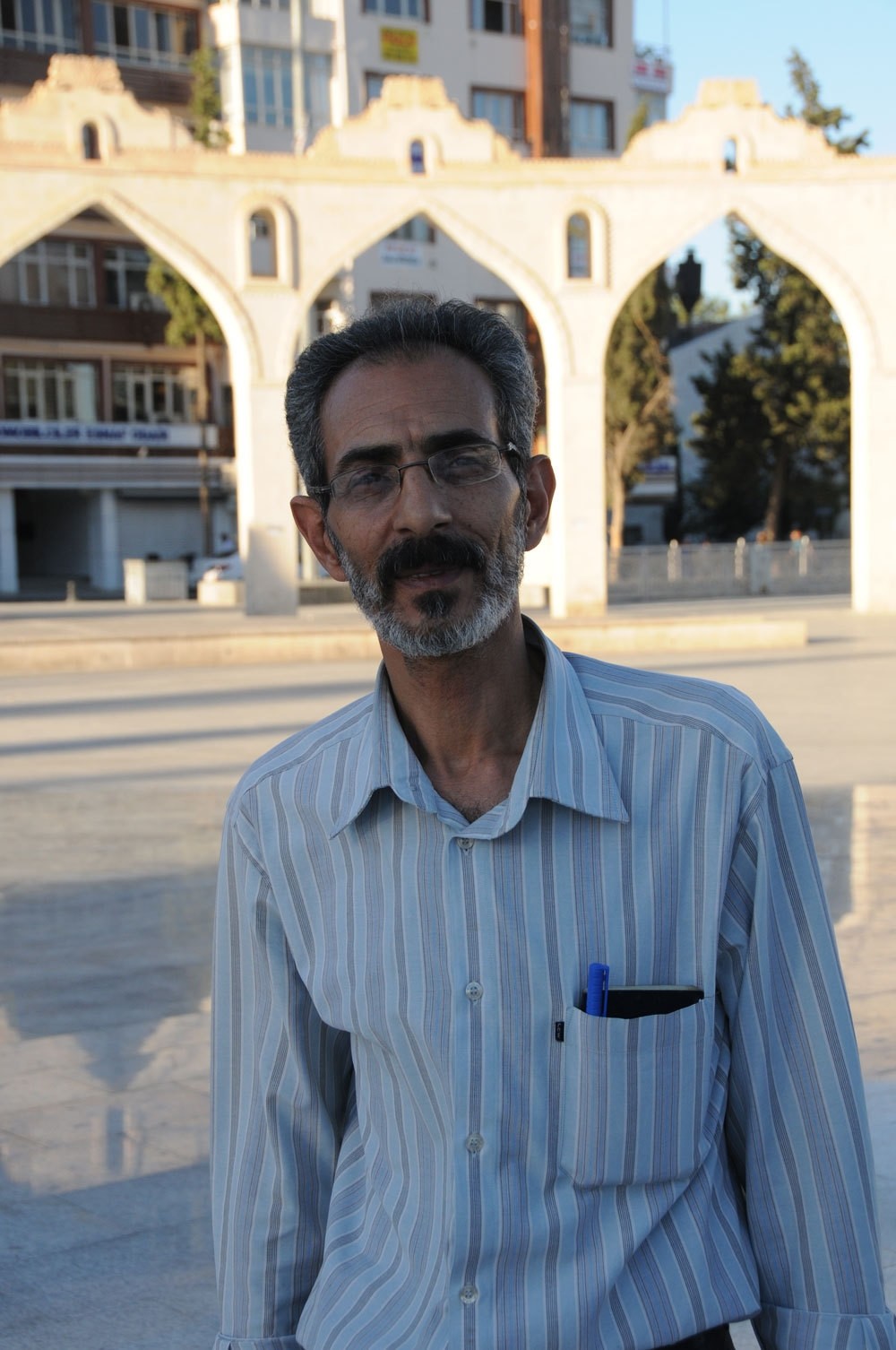 Saving his life after fleeing DAESH brutality in Deir ez-Zor where he used to run an mechanical engineering office, Aboud came to Turkey after a short stay in Jordan. "Turkey is the best in comparison to other countries that accept refugees," Aboud said, adding that the hospitality in the country is "priceless." "Similarities such as religion, friendship, culture and other things make Turkey a better place for us. Citizenship would make it even better," he contended. Stressing that he is quite optimistic about the citizenship process, Aboud said qualified Syrians such as he and his friends in the room have a lot to contribute to Turkey. "We also want our children and grandchildren to serve this country. Why not realize this?" he asked. When asked about whether he would want to attend Turkish classes, Aboud said: "I would love to. Our children now learn Turkish. I would also attend Turkish classes to become a citizen."
Muhammad al-Shamali, 47, Police Chief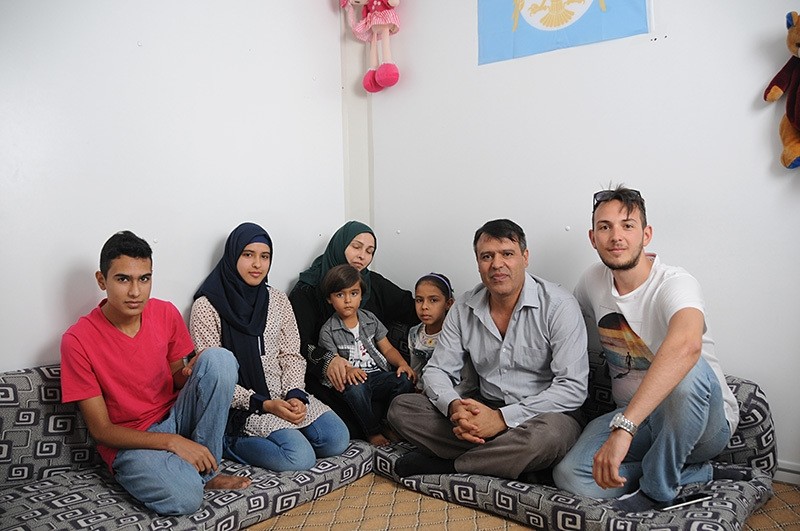 Al-Shamali, who is Turkmen, speaks native Turkish and thanks God for such an opportunity to become a Turkish citizen. "I have been over the moon since I heard the news. However, I do not know whether the Turkish state would give me a job because I was a police chief in Syria," Shamali said. Government sources say that qualified Syrians will be granted citizenship. Shamali's case, for example, still remains unclear." All Turkmens are happy about it. It is very difficult for us to return to Syria. I would die here, Turkey is our second motherland," he said enthusiastically.
Semia Hindi, 24, Chemistry Teacher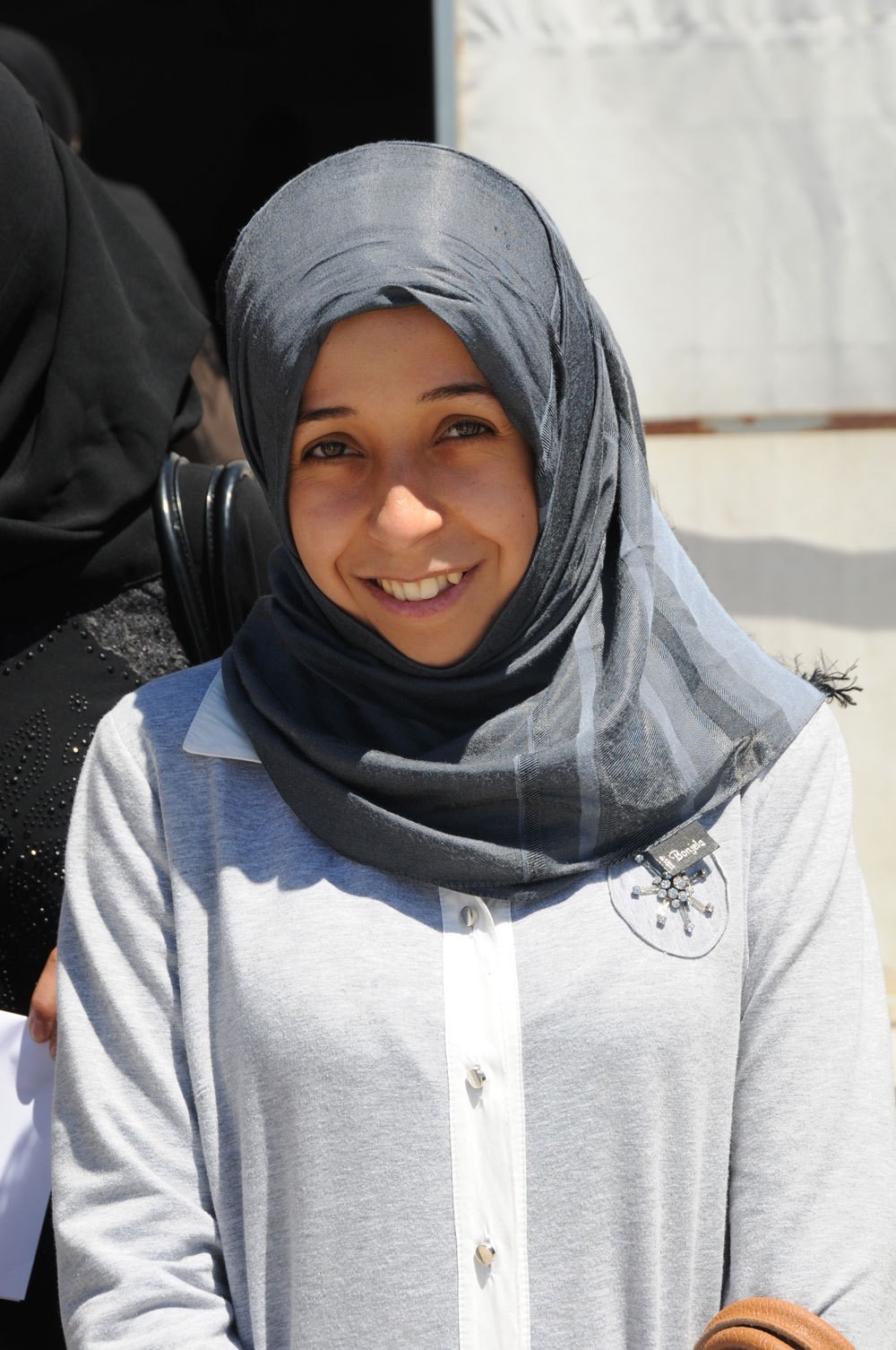 Hindi had to flee Syria after the regime and Russian air forces launched deadly airstrikes against Aleppo. Taking shelter in the Akçakale refugee camp since the beginning of 2015, Hindi said she finds the decision to grant citizenship to Syrians "very smart," but still dreams of a return to her homeland. "One's homeland is always the best. Even though we found shelter here in Turkey, and I thank the Turkish state for it, I would go back to Aleppo once the war is over," Hindi said. Working as a teacher in the camp, Hindi finds the conditions in the Akçakale camp "mediocre."
Abdulqadir al-Khidr, 69, Fighter Pilot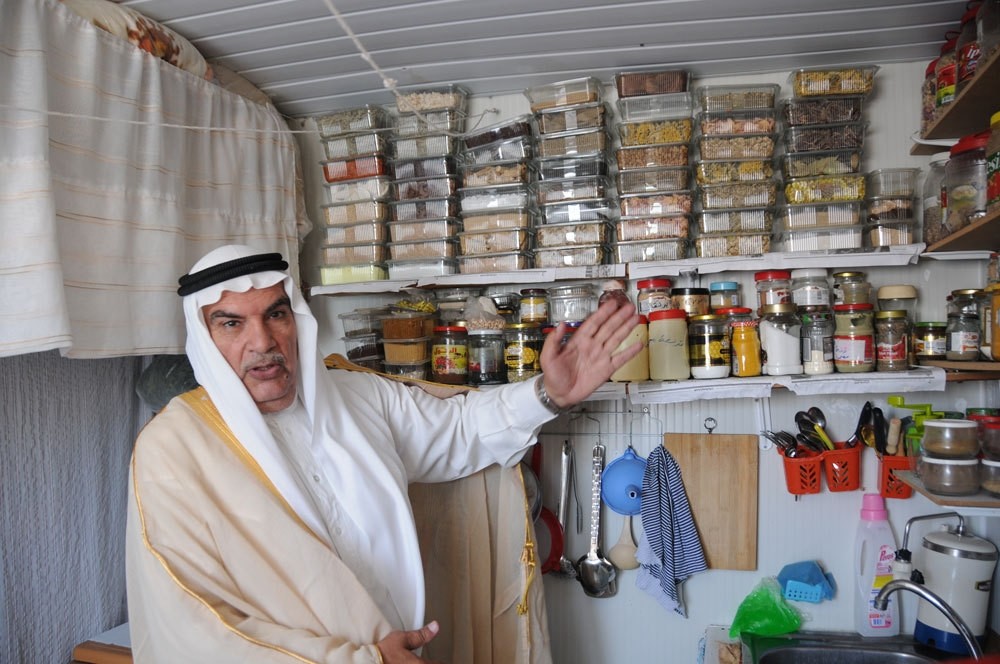 Al-Khidr is a retired fighter pilot. More significantly, and maybe surprisingly, the leader of a tribe of around 200,000 people. Having been taken prisoner by DAESH in Raqqa, Khidr was given a chance to collaborate, which he refused. Following his refusal, he was put behind bars, after which he was freed by his tribe. Khidr used to work for Syrian air force as a fighter pilot. He said he was very pleased after hearing about being able to acquire Turkish citizenship. "The Turkish state protected and looked after us in the time of a war. We should be together under one roof, Turks and Syrians I mean," he said, adding that granting citizenship to Syrian refugees would allow the Turkish state to make use of talented Syrians.
Fawzi Hacouli, 66, Painter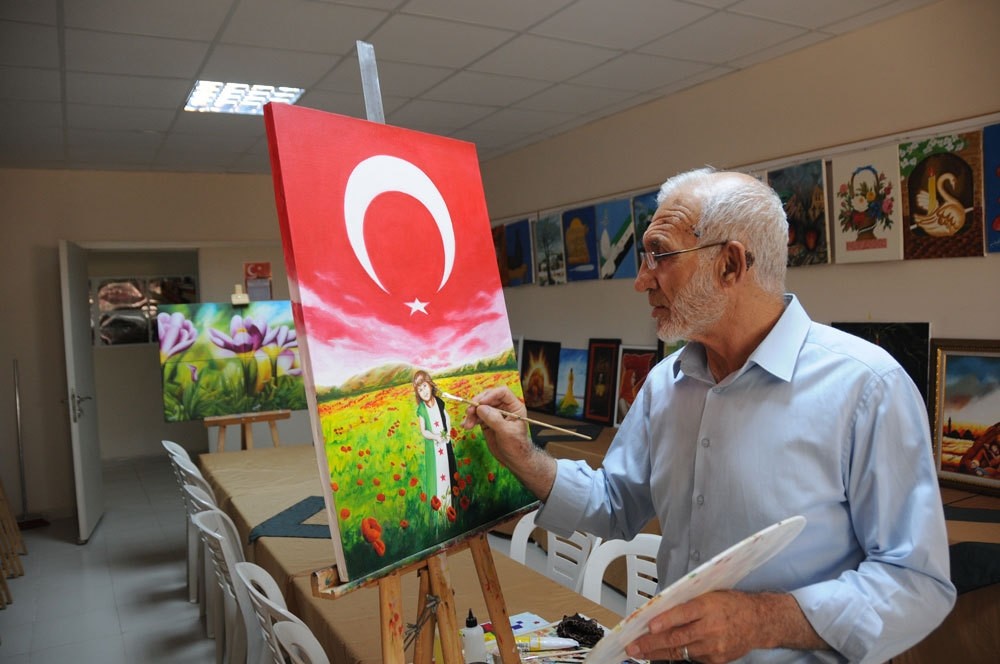 Despite working as an accountant in Syria for many years, Hacouli did not shy away from displaying his painting skills after arriving at the Harran refugee camp. "I used to paint at home from time to time in Syria. Having arrived in Harran in 2013, I started painting more often," Hacouli said, adding that it is his love.

Expressing his happiness about the possibility of citizenship, Hacouli said the people of Turkey and Syria have always been united. "We have always been one. We are all brothers and sisters. We would hold Turkish citizenship in high honor," he said. He also said learning Turkish and communicating with others are his desires.
Amr al-Abdullah, 57, Doctor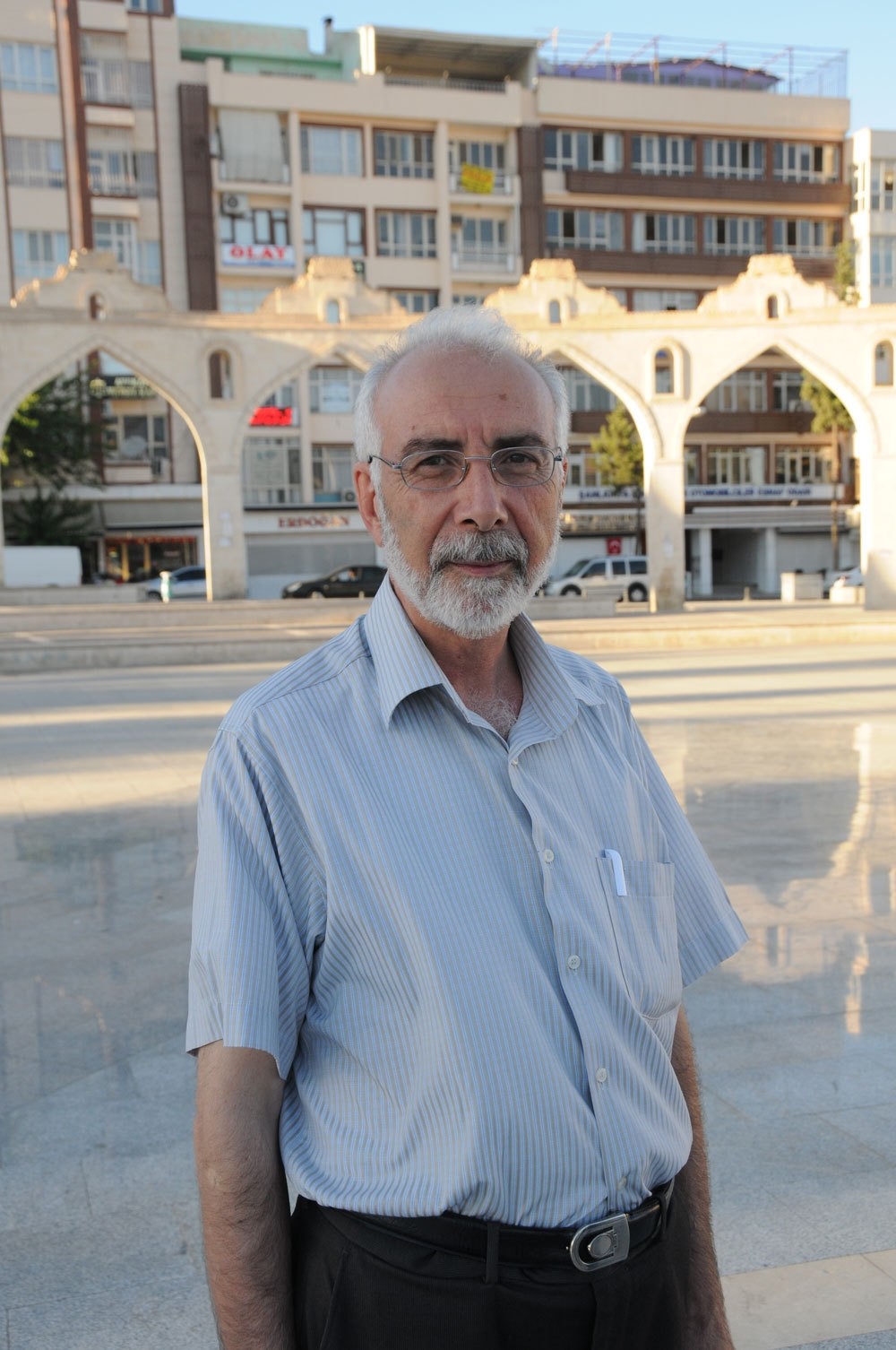 It was the beginning of 2013 when Amr al-Abdullah fled to Turkey after DAESH ran through Raqqa. Together with his wife who is a pharmacist and their two sons who study medicine at Latakia University, Abdullah found shelter in Şanlıurfa and never left the southeastern province. Abdullah, who currently lives in the Şanlıurfa city center, has been jobless since arriving in Turkey, but treats patients from around the neighborhood for free.

"We came to Turkey not with our assets but with our knowledge and wisdom. It is sad that we cannot work," Abdullah said, who can also speak a moderate amount of Turkish. Speaking hopefully of what Erdoğan had said, Abdullah said he would be more than glad to work in Turkey and live here until he dies.

"Acquiring citizenship would bring Turks and Syrians even closer. God willing, it will happen soon," he said. One of Abdullah's sons now continues his studies at the Cerrahpaşa Medical Faculty in Istanbul and the other at Harran University.
Layla al-Hamed, 28, English Teacher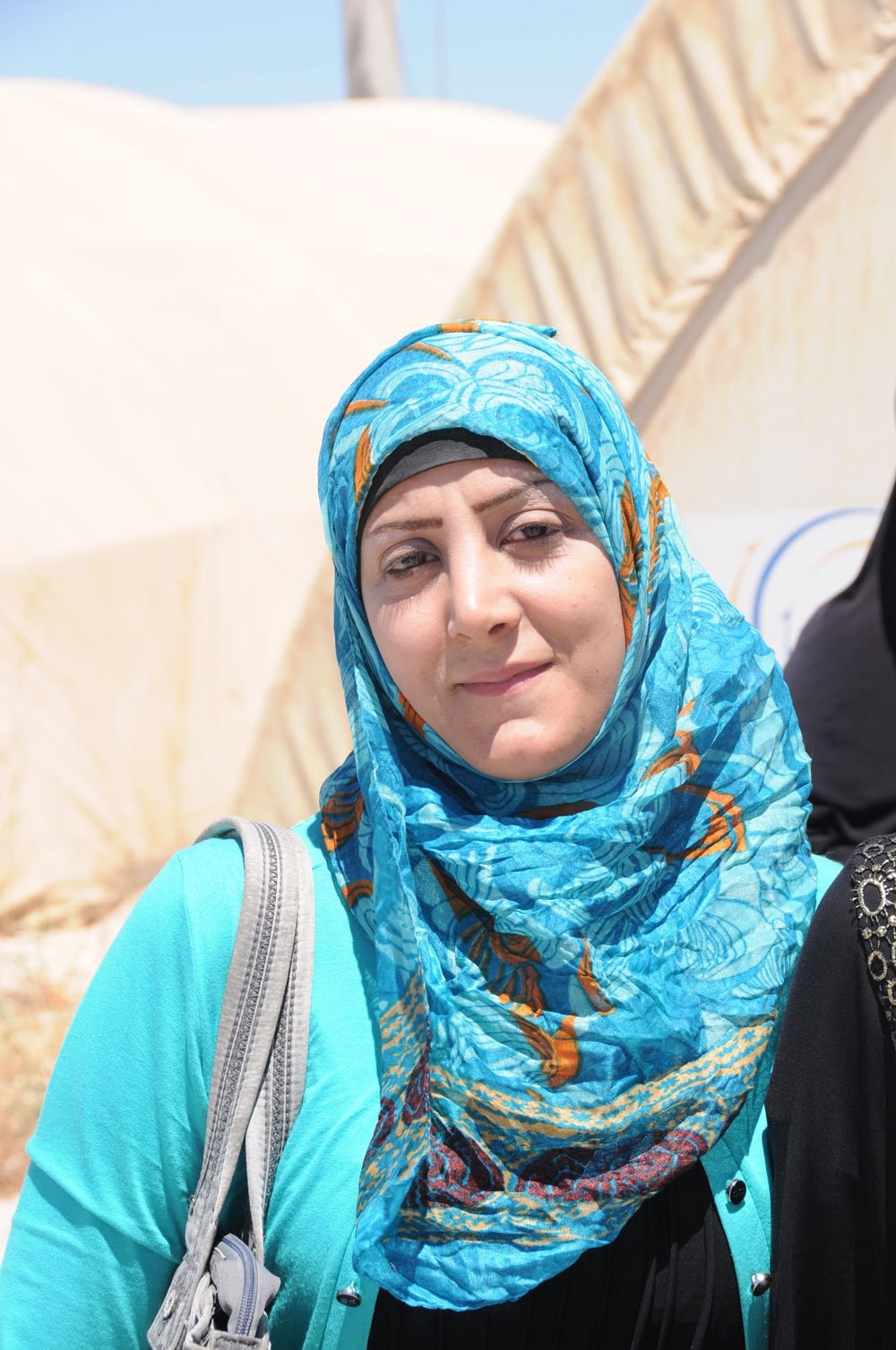 Al-Hamed is a confident and talented English teacher who graduated in Latakia, Syria and had to flee the country just over a year ago due to the fierce war.

"Granting citizenship to Syrians is a wonder. I would love to have this opportunity and I hope that this possibility comes true," al-Hamed said, adding that qualified Syrians like her would be very useful to Turkey and its people.

When asked about whether she would return to Syria even if she was granted Turkish citizenship, al-Hamed spoke of Turkey enthusiastically and vowed to live in Turkey until she dies.
Muhammed Faris, 65, Cosmonaut




Faris, who became the first Syrian to be sent to space in 1987 in a Soviet rocket, said he would be "honored" to be a Turkish citizen. "I have been in Turkey for four years. Life is quite comfortable here. I plan to leave the country when the war ends in Syria, but Turkey will always be in my heart," Faris said. Commenting about some xenophobic remarks in the media regarding the citizenship issue, Faris said the people of the two countries have always been friends. "We lived in the same country for 400 years in the Ottoman Empire," he said.
Sema Nanaa, 26, Reporter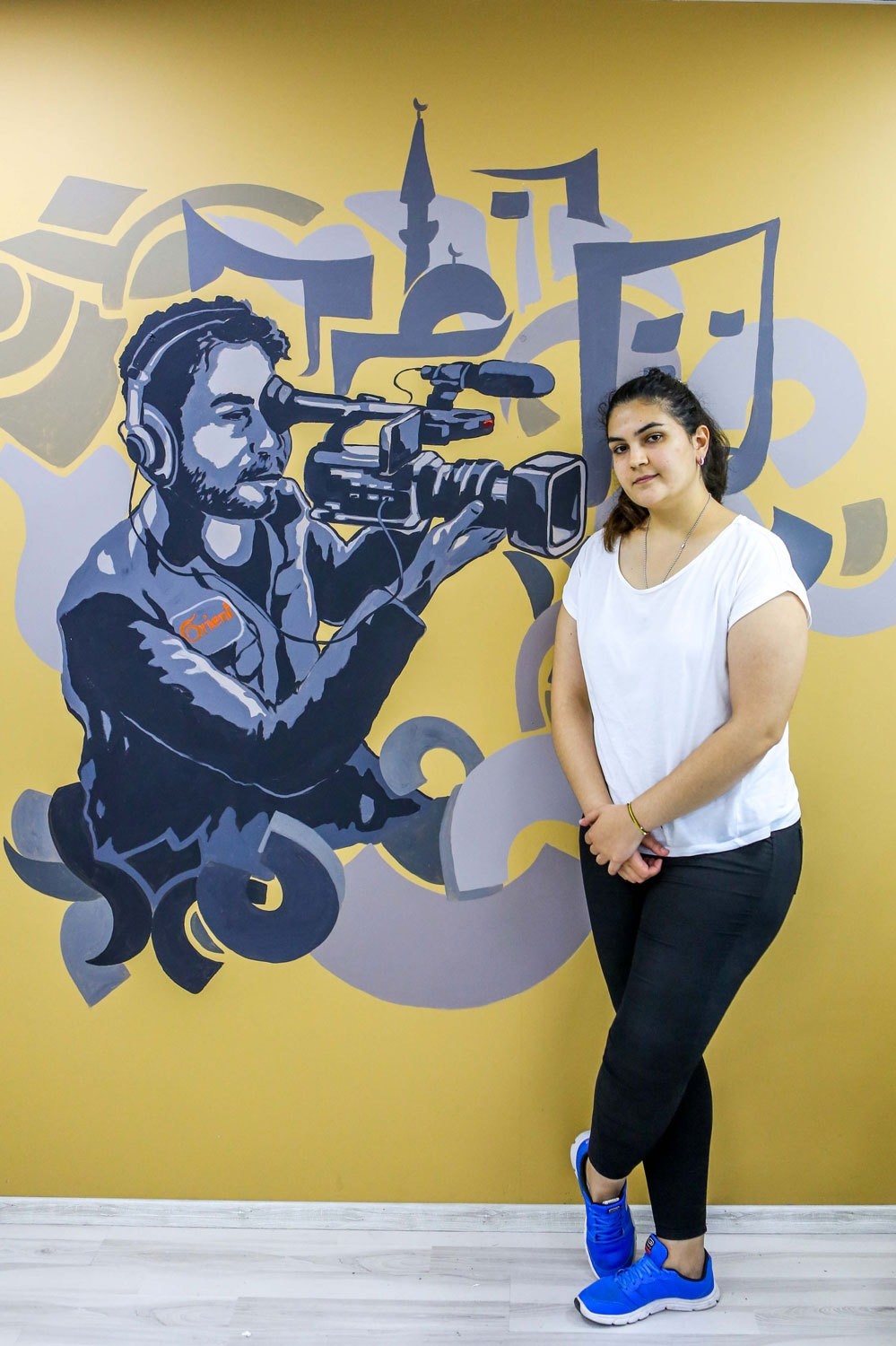 Nanaa works as a reporter for a Syrian TV channel based in Istanbul. Nanaa is one of the grandchildren of former Syrian Prime Minister Sultan Ahmed Mahmut. Nanaa speaks very good Turkish. Expressing her excitement, Nanaa said she wants "to become a Turkish citizen if it will make things easier for them."
Ahmed al-Sheababi, 34, Editor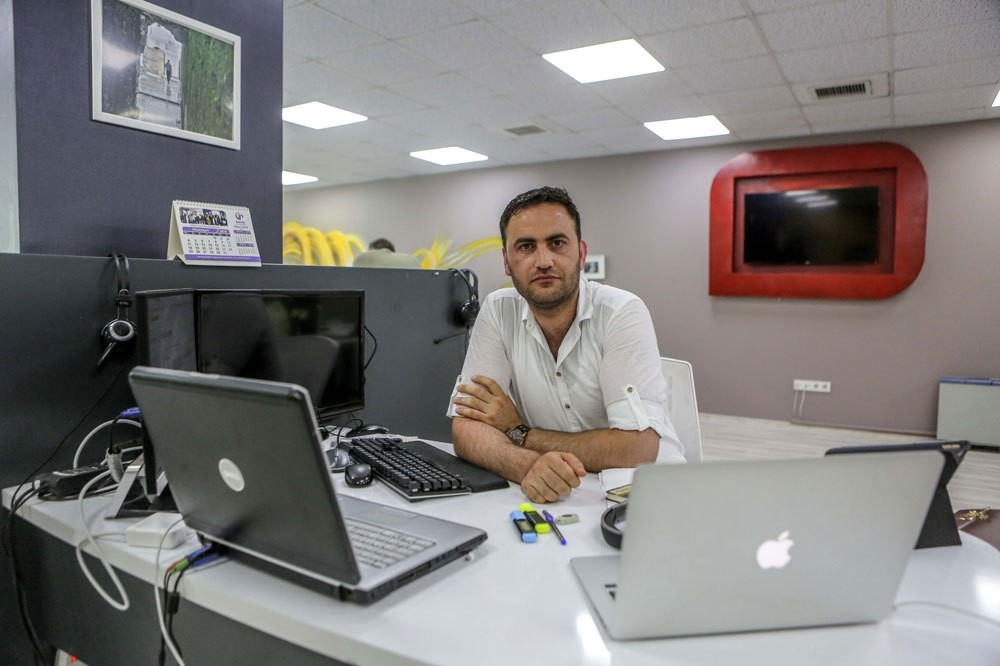 Al-Sheababi has lived in Istanbul since 2014 and works as an editor for a Syrian TV channel based in Istanbul. Sheababi labels the decision to grant citizenship to Syrians as "late but good." Claiming that Turkish citizenship is better than American citizenship for Syrians, Shebabi said Turks show hospitality toward Syrians more than anyone in the world.

* Contributed by Uğur Yıldırım from Istanbul