President Recep Tayyip Erdoğan met with German Chancellor Angela Merkel, French President Francois Hollande, and Italian Prime Minister Matteo Renzi on the sidelines of the G20 Summit in eastern city of Hangzhou, China.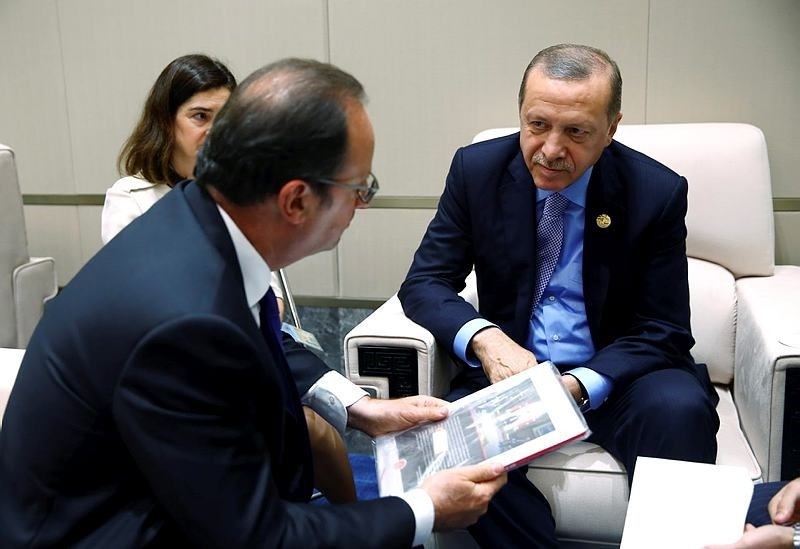 The four leaders held a closed-door meeting as the Chinese President announced the end of the summit.
President Erdoğan and his French counterpart Hollande held a meeting together, where the Turkish president gifted him a book about the July 15 failed coup attempt by agents of the Gülenist terror-cult in Turkey, which killed over 240 people and injured over 2,000.
Meanwhile, the President also held a meeting with Canadian Prime Minister Justin Trudeau on regional issues and bilateral ties between the two countries.
My thanks to President @RT_Erdogan for the constructive meeting on regional issues & the Canada-Turkey relationship. pic.twitter.com/qfzpCYsQB5

— Justin Trudeau (@JustinTrudeau) September 5, 2016
Erdoğan also held a press conference before his departure from China, expressing his content for the overall results of the summit.
During the G20 Summit, Erdoğan held bilateral meetings with a number of leaders including U.S. President Barack Obama, Russian President Vladimir Putin, German Chancellor Angela Merkel and others.