Former football player and current deputy of the Nationalist Movement Party (MHP), Saffet Sancaklı claimed that a hidden camera was placed in the ceiling of his office on Friday.
The Grand National Assembly of Turkey (TBMM) took immediate action following the allegations and launched an immediate extensive investigation.
A team of experts from Ankara police department inspected the office at the parliament building.
Results of the investigations are yet to be shared.
According to Sancaklı's claim, the hidden camera was spotted by his advisor who immediately took a photo of it and notified him. But, in a twist, as the incident was being noted someone broke into the room and removed the camera, leaving only a hole in the ceiling visible.
"I have fear of no one or nothing. I have nothing to hide. But if they can enter a deputy's room that is secured with a password and place hidden cameras, who knows what can happen in the future? Authorities need to solve this scandal as soon as possible", Sancaklı said.
"This is a serious problem. They could also have placed drugs or explosives", he added giving the death of Derik District Governor Muhammet Fatih Safitürk as an example.
Safitürk was killed in a PKK attack, carried out with an explosives laden bag which had been planted in his office.
After the incident went public, other deputies stated that they had noticed similar holes in their offices, supporting Sancaklı's claim of being monitored.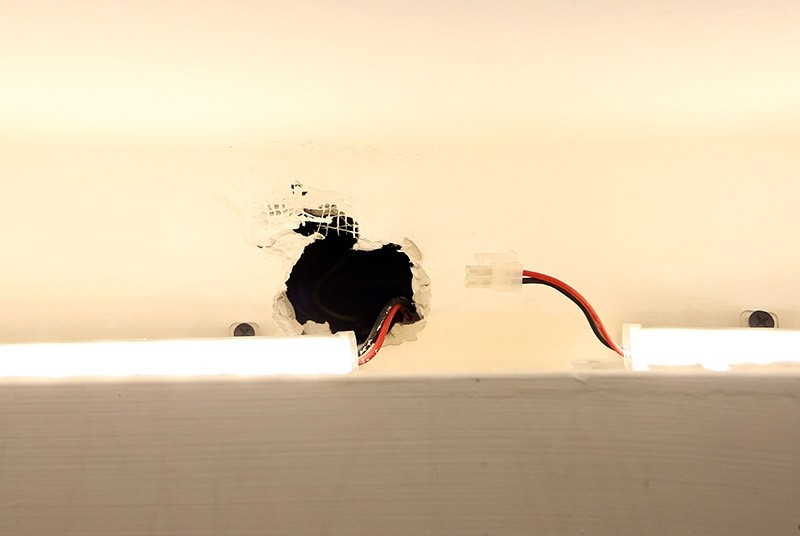 Both leading party Justice and Development Party (AKP) deputies and main opposition Republican People's Party (CHP) deputies reacted to this incident and asked for immediate action.
Naci Bostancı, AK Party group deputy chairman, described the incident as "very serious" and added:
"We need to understand what happened as soon as possible. If the claims are true, we need to go to all lengths. We need to identify the guilty and inform the public. It is our duty to protect the rights of all deputies here, no matter which party they belong to."
The TBMM building and deputy offices can only be entered with a coded ID card and police are now scanning security footages for foreign intervention.