President Recep Tayyip Erdoğan said yesterday that the Gülenist Terror Group (FETÖ) is a grave threat to Islam and its presence should be immediately removed from all 170 countries it operates in.
President Erdoğan advised countries where FETÖ operates to take a stand against the group. He was speaking at a joint press conference with Pakistan's Prime Minister Nawaz Sharif following a one-on-one meeting and delegation-level talks.
In addition, Erdoğan delivered a speech at the Pakistan Senate where he reiterated some of his points and thanked the Pakistani government for hosting him.
The Turkish premier praised Pakistan's resolve to dismantle the FETÖ network in the country, stressing both countries' determination in the fight against terrorism.
"It is necessary to dismantle this evil network. This terrorist group is a threat to the security of Pakistan," Erdoğan added.
Pointing out that FETÖ operates in 170 countries across the world and the group's leader does it from the U.S. state of Pennsylvania, Erdoğan said, "He can establish an interfaith dialogue with the Vatican easily. How is this possible?"
He added, "I am thankful for the solidarity clearly demonstrated by the Pakistani administration on this matter and for their decisive stance against this organization. Turkey and Pakistan have always stood side by side."
On the terrorist threat, Erdoğan underlined that both countries were engaged and determined in fighting terrorism.
"We are not forsaking Pakistan; rather we remain supportive of it on the basis of our [shared] experiences. Without international cooperation we cannot reach a solution," he said.
Erdoğan was, however, critical of some Pakistani newspaper columnists' "naïve" comments on FETÖ, saying, "They were not welcome."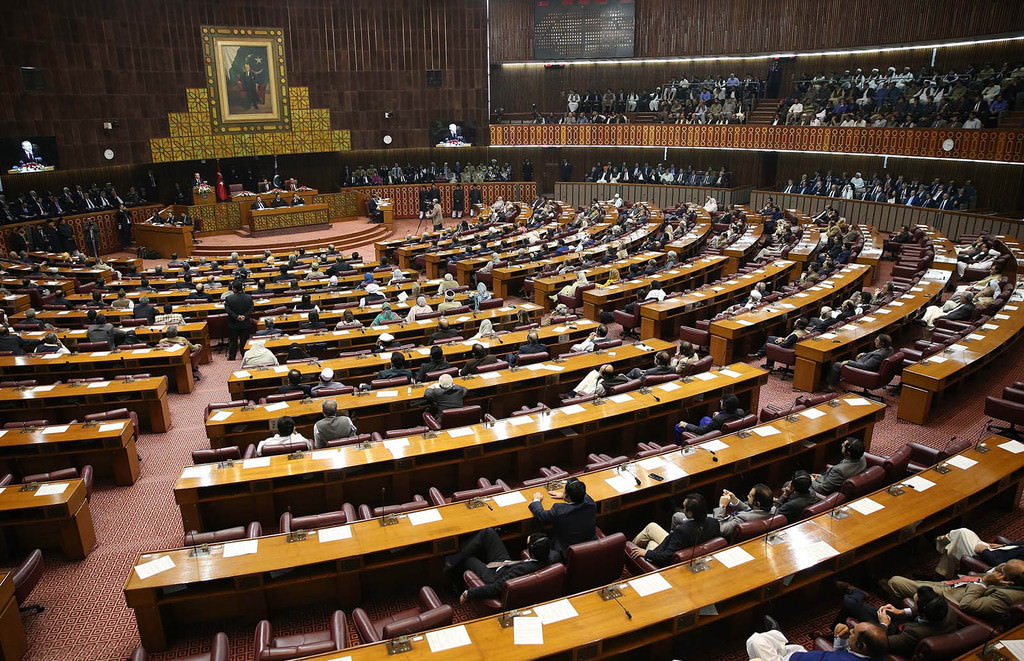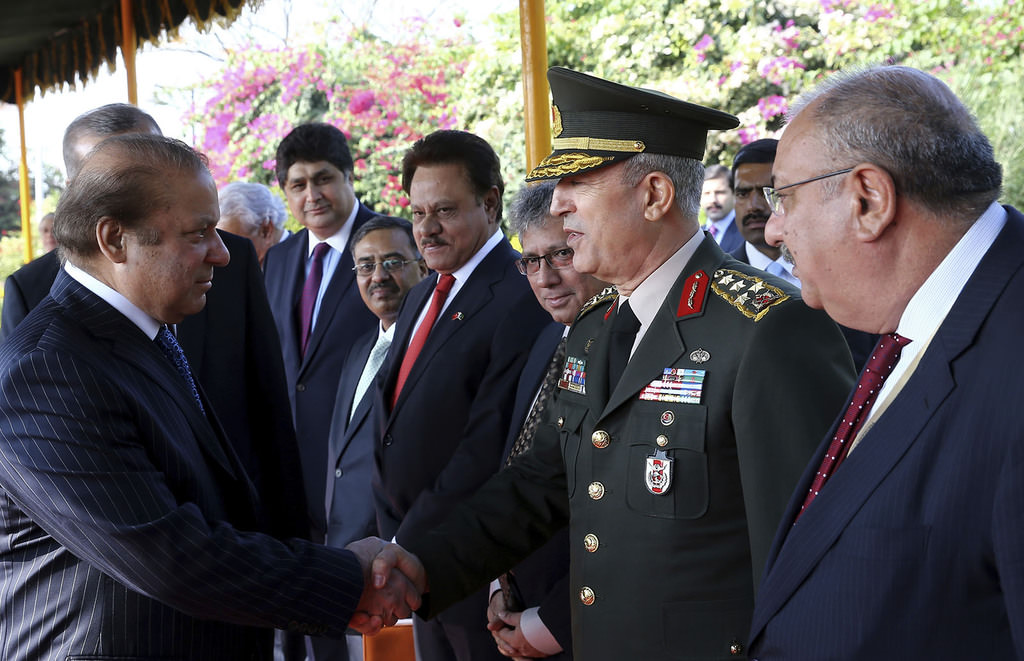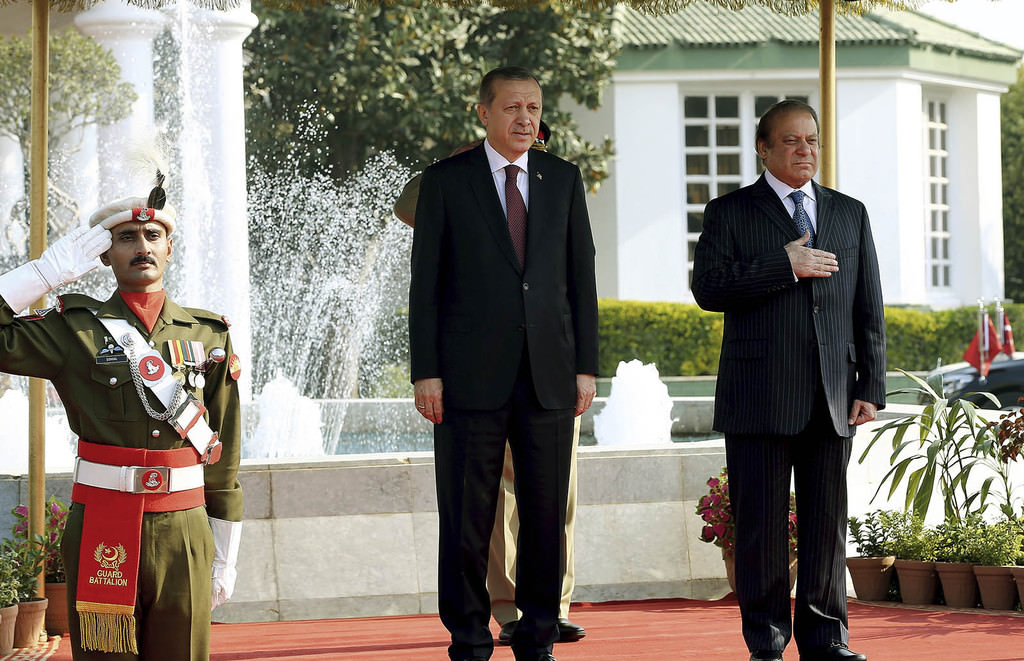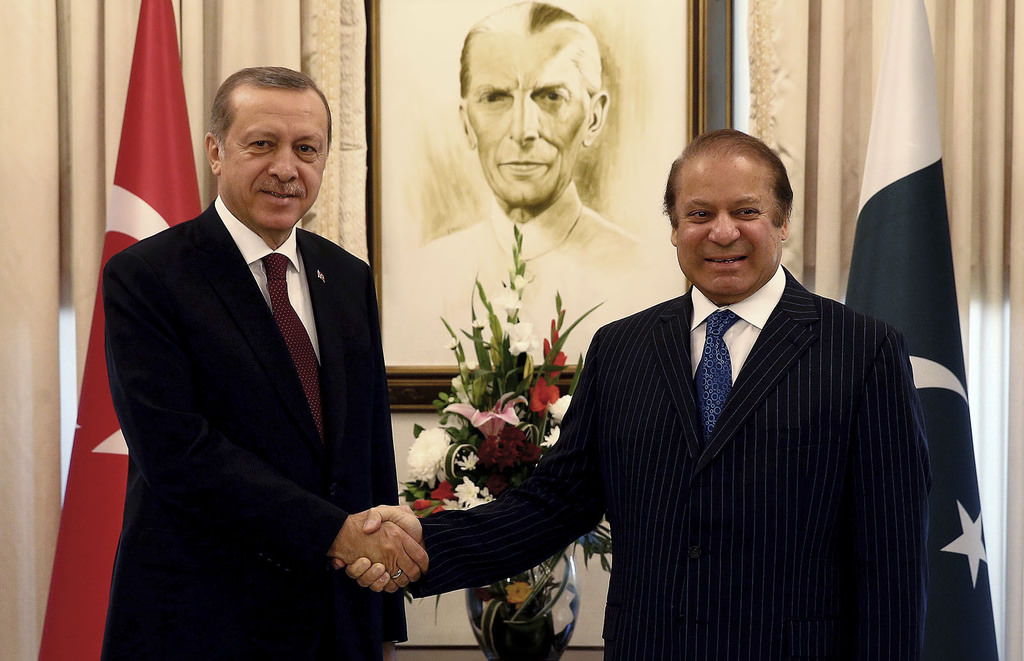 Talking about Turkey's fight against Daesh, Erdoğan stated that the Turkish military was fighting the terrorist group in both Iraq and Syria.
Drawing attention to the West's support to Daesh, Erdoğan added, "When we captured some of them [Daesh terrorists], we found that their weapons were of Western origin. This whole thing is being done against the Islamic world."
He called on Pakistan and other Islamic countries to take a common stance against any moves to harm the religion.
Touching upon the Kashmir question, Erdoğan said, "The issue of Kashmir needs a resolution based on dialogue between Pakistan and India in line with U.N. resolutions, where the demands of the Kashmiri people should be considered. As a president, and a term president of the Organization for Islamic Cooperation [OIC], we are determined to continue our support."
Pakistan's Prime Minister Sharif, for his part, said, "We have decided to form a strategic partnership on our special relations, prioritizing the economic side. We agreed to create solid bedrock for bilateral relations in trade, investment, and economy. In this regard, we have also agreed to implement the process for a free trade agreement before 2017."
Meanwhile, ahead of Erdogan's two-day visit, Pakistan moved to shutter a network of schools run by FETÖ and deport its foreign teachers, in a move welcomed by Ankara.
Pakistan on Tuesday asked some 108 teachers working in schools run by the Gülenist Terror Group to leave the country with their families by Nov. 20.
The decision includes the teachers working in 23 schools in different cities around Pakistan as well as their families, which make up a total of about 400 people.
Gülenists have an influential network in Pakistan in the form of PakTurk Schools, colleges, like-minded groups and big business companies.
There are 21 Pak-Turk Gülenist schools operating in all four provinces of Pakistan, in nearly every big city across the country, including the federal capital of Islamabad. There is also a Rumi forum, which was formed to lobby for the Gülen movement and increase his followers in Pakistan.
Led by U.S.-based Fetullah Gulen, FETÖ is accused of orchestrating the July 15 coup attempt in Turkey as well as being behind a long-running campaign to overthrow the state through the infiltration of Turkish institutions, particularly the military, police and judiciary.
The failed July 15 coup attempt left 247 people dead and some 2,200 others wounded.