A major cabinet reshuffle took place after the unannounced meeting between President Recep Tayyip Erdoğan and Prime Minister Binali Yıldırım at the Beştepe Presidential Complex in Ankara Wednesday.
Yıldırım held a press conference regarding the changes in the cabinet. Out of the reshuffle involving 11 ministers, six were new names, appointed to ministerial posts for the first time.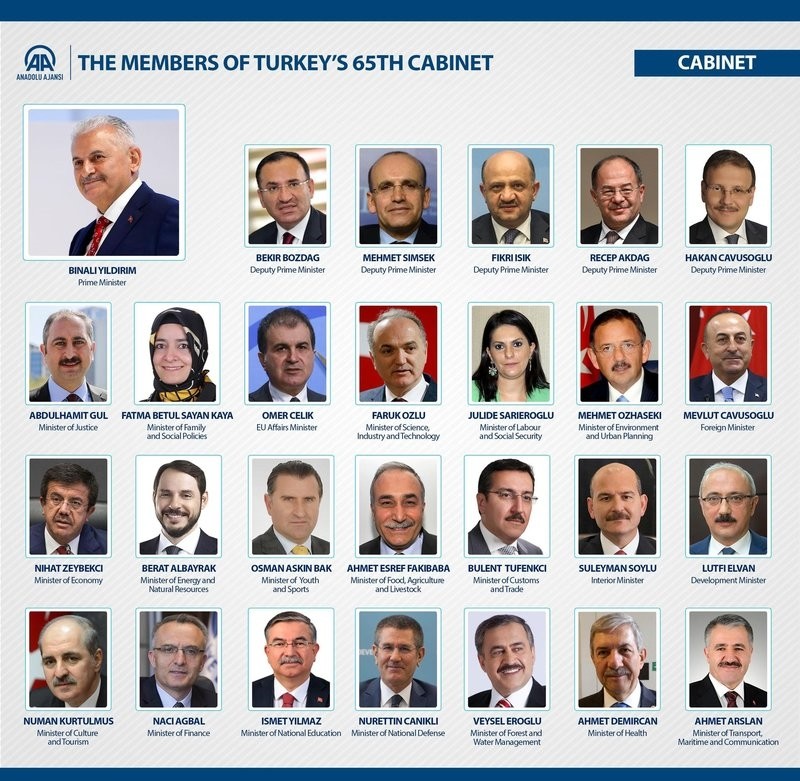 Former Justice Minister Bekir Bozdağ, former Health Minister Recep Akdağ and former Defense Minister Fikri Işık were appointed as deputy prime ministers.
Former Deputy Prime Minister Nurettin Canikli, who was in charge of major economic institutions including the Banking Supervisory and Regulatory Authority (BDDK), the Capital Markets Board (SPK), the Savings Deposit Insurance Fund (TMSF) and Eximbank, announced as new defense minister.
Deputy Prime Minister Mehmet Şimşek, who is in charge of economy, kept his seat in the cabinet and became the sole deputy prime minister running the economy.
The Ankara representative of the Sabah daily, Okan Müderrisoğlu, pointed out the three elections expected to be held in 2019, and stressed that the new Cabinet should work hard for satisfactory results in the elections. "We saw the traces of the AK Party's reformist aspect in the new Cabinet. The core members have kept their posts, but they are supported as figures who proved themselves with their reliability," Müderrisoğlu told Daily Sabah.
He added that with the Cabinet reshuffle, a new era will start with the aim to create key legal, political and economic structures for the new presidential system.
Former Deputy Prime Minister Numan Kurtulmuş was announced as the new culture and tourism minister.
The new names in the cabinet are listed as follows:
Deputy Prime Minister: Hakan Çavuşoğlu
​
Minister of Justice: Abdülhamit Gül (replacing Bekir Bozdağ)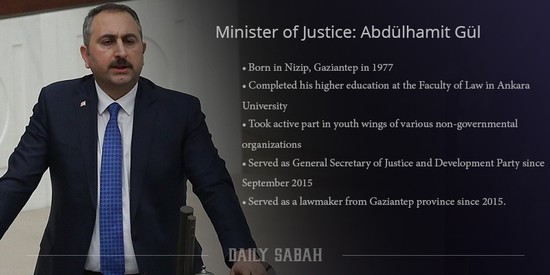 Minister of Labor and Social Security: Jülide Sarıeroğlu (replacing Mehmet Müezzinoğlu)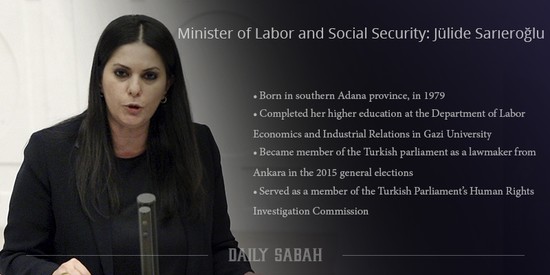 Minister of Youth and Sports: Osman Aşkın Bak (replacing Akif Çağatay Kılıç)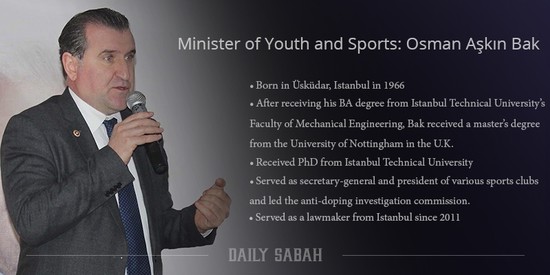 Minister of Health: Ahmet Demircan (replacing Recep Akdağ)




Minister of Food, Agriculture & Livestock: Ahmet Eşref Fakıbaba (replacing Faruk Çelik)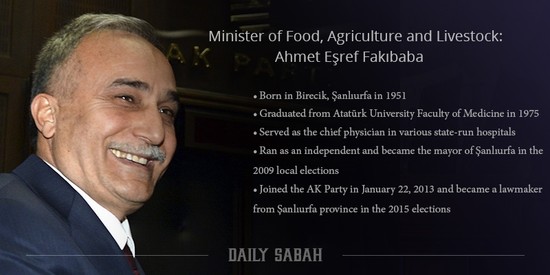 New Minister of Labor and Social Security Jülide Sarıeroğlu became the second female politician in cabinet after Family and Social Security Minister Fatma Betül Sayan Kaya, who kept her post during the reshuffle. She is also the first woman to hold the labor ministry post for the first in 26 years.
"The shuffle was the correct move since some ministers were exhausted. President Erdoğan also effected the establishment of the former cabinet, that's why it was not a major reshuffle," Emin Pazarcı, a daily Akşam columnist told Daily Sabah, adding that even though it is considered the final shuffle before 2019, new changes may be made before the 2019 elections.
Former deputy prime ministers Tuğrul Türkeş and Veysi Kaynak, former Culture and Tourism Minister Nabi Avcı, former Youth and Sports Akif Çağatay Kılıç, former Labor and Social Security Minister Mehmet Müezzinoğlu and for Food, Agriculture & Livestock Minister Faruk Çelik were left out of the cabinet.
The 65th government in Turkish republican history, also known as the Yıldırım cabinet, was formed on May 24, 2016, after former Prime Minister Ahmet Davutoğlu's resignation on May 5.
Until Wednesday, the only change in the cabinet took place with former Interior Minister Efkan Ala's resignation on August 31, 2016. Ala was replaced with Süleyman Soylu, labor and social security minister at the time, and Mehmet Müezzinoğlu was appointed for Soylu's former post.