A group of Turkish soldiers on Tuesday reached a military base in Qatar's capital Doha, according to Qatar's Defense Ministry.
The group arrived at the Al Udeid Air Base in southern Doha, the ministry said in a statement.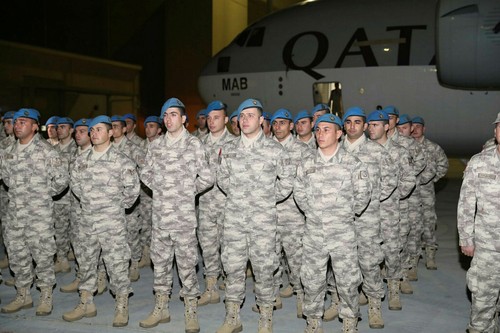 The soldiers will join another group which previously came to Tariq bin Ziyad military base in the Gulf state.
The move comes as part of a 2014 defense agreement between Doha and Ankara under which Turkey established a base in Qatar at the request of its government.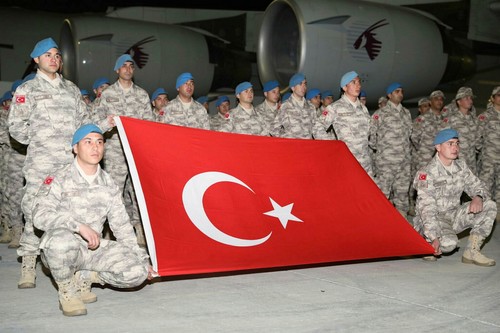 In April 2016, the two countries concluded a military deal which would see Turkish troops deployed to a military base in the Gulf state.
The first group arrived in Qatar this June and conducted their first drill at Tariq bin Ziyad military base.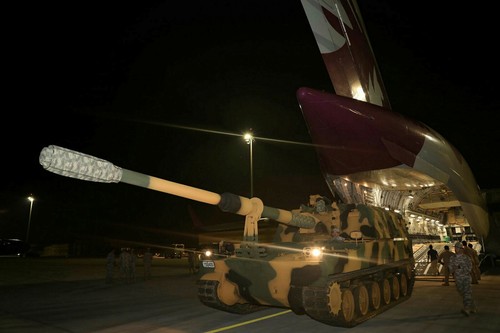 With this new group, the countries will have more military drills aimed at strengthening the defense capabilities of both countries.
Turkey and Qatar's defense ties have strengthened in recent years, in line with the countries' political alliance. Turkey operates a military base in Qatar and Turkish troops are deployed to the Tariq bin Ziyad Base under an agreement signed in 2014.
The base serves as a tool to develop Qatar's defense ability, fight against terrorism and supports military operations to protect international peace. Turkey and Qatar conducted a new military deal in August 2017.
In addition to operating a military base in the country, Turkey also opened its largest defense investment in Qatar last month – a helicopter simulation center that will help the Gulf country train pilots.
At least 1,000 pilots will be trained annually at the center that was built by Turkish defense contractor HAVELSAN at Al-Udaid. Turkey has already provided training for 55 Qatari military helicopter pilots in the past.
The project was signed on May 10, 2013, to meet the needs of AW 139 helicopter pilots and operators in the Qatari air force. By the end of 2016, the project moved to Qatar. So far, 55 Qatari air force pilots have received extensive training and 40 engineers have served over the past three years at the $39-million project.
In early June, a handful of Arab states led by Saudi Arabia abruptly severed diplomatic relations with Qatar and imposed a blockade on the tiny Gulf country, accusing it of supporting terrorism.
The Qatari government has denied the accusation, blasting the blockade as unjustified and a violation of international law.
Amid the riff, Turkey has provided increased support to Qatar, boosting food and other imports to meet the country's shortages.