An era of reform and dynamism awaits Turkey with President Recep Tayyip Erdoğan's announcement of the first Cabinet of the new executive system. The Cabinet, appointed by Erdoğan on late Monday, is the youngest in the Turkish Republic's history with an average age of 49, raising the prospect for a more dynamic term in politics. It is clear that the Cabinet was formed to reflect a technocratic and expert-based logic.
Labor, Social Services and Family Minister Zehra Zümrüt Selçuk, 39, became the youngest minister while National Defense Minister Hulusi Akar, 66, became the oldest minister.
While Erdoğan re-appointed three ministers to the same ministries, he also introduced new names who are well-known in their respective fields.
Foreign Minister Mevlüt Çavuşoğlu, Justice Minister Abdülhamit Gül and Interior Minister Süleyman Soylu kept their posts, although they ran as parliamentary candidates for the Justice and Development Party (AK Party).
Çavuşoğlu, Gül and Soylu will have to resign from their positions as lawmakers. Additionally former Energy Minister Berat Albayrak was appointed as the treasury and finance minister and he will also have to resign from Parliament.
This brings AK Party's deputy number in Parliament from 295 to 291.
Professor Ziya Selçuk, a prominent name in the field of education, was appointed as the education minister. Fatih Dönmez who was an undersecretary at the Energy and Natural Resources Ministry, became its new minister. The trade and tourism ministers are also well-known figures from their respective fields. The ministers forming the new Cabinet were sworn in yesterday in Parliament and officially assumed their posts.
In the first presidential decree of the new system, the number of ministers in the Cabinet was reduced from 25 to 16, with seven of them subsumed into related ministries. The first Cabinet meeting under the new government will convene Friday.
Meanwhile, Fuat Oktay, the former head of the Disaster and Emergency Management Presidency (AFAD) and also the former prime ministry undersecretary, was named vice president.

THE NEW CABINET

Vice President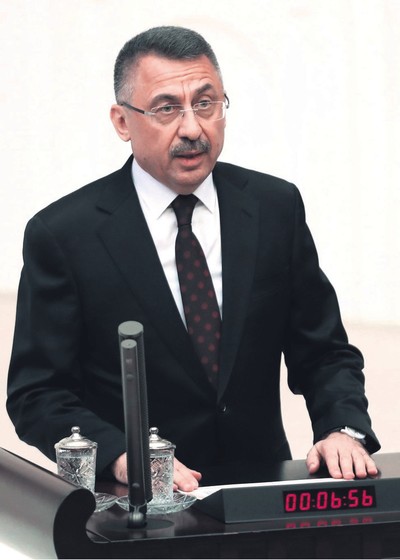 Fuat Oktay was born in 1964 in Turkey's central Anatolian Yozgat province. He served as the head of the Prime Ministry's Disaster and Emergency Management Agency (AFAD) from January 2012 to June 2016. From June 2016 to the present, he has served as an undersecretary in the Prime Ministry. Oktay earned a bachelor's degree in business studies from Çukurova University in 1985. He finished his master's degree in manufacturing engineering and business studies in 1990 at Wayne State University in the U.S. city of Detroit. From 2008 to 2012, Oktay served as the deputy director general responsible for strategic planning, sales and marketing at flag carrier Turkish Airlines. Oktay speaks English, is married and has three children.

Minister of Foreign Affairs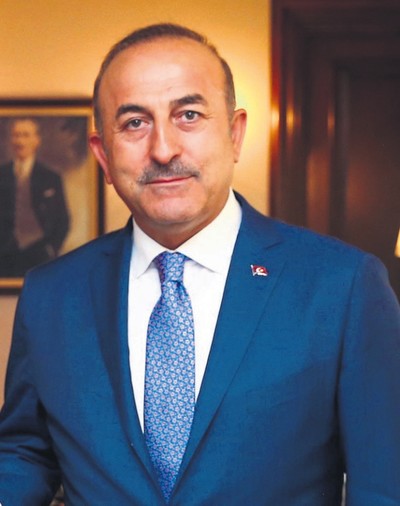 Mevlüt Çavuşoğlu, 50, kept his former post. He first served as foreign minister in 2014-15 in the 62nd Cabinet and then in the 64th Cabinet. "In unity and solidarity, we will represent our country all over the world," Çavuşoğlu said yesterday in his inauguration speech. Foreign Ministry Undersecretary Ümit Yalçın congratulated Çavuşoğlu saying that "if you complete the first five-year term successfully, you will be the longest serving foreign minister [ever in Turkey]. This is our wish."
Çavuşoğlu highlighted that there are high expectations from the ministry in the new term. He underlined that they are aware of the responsibility and promised to work more. Çavuşoğlu earned a bachelor's in political science at Ankara University in 1988 and sought his master's in economics at Long Island University in New York.
He did his doctorate in 1993 at Bilkent University's International Relations department and continued his studies in 1993-95 at the London School of Economics, where he went via a Jean Monnet Scholarship. Çavuşoğlu speaks English, German and Japanese.

National Education Minister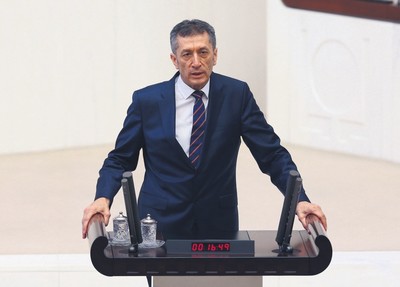 Ziya Selçuk was born in Ankara in 1961. He studied educational science at Ankara's Hacettepe University and later became a professor at Gazi University.
He was president of the Board of Education and took part in Turkey's EU accession negotiations in the fields of education and science.

Environment and Urbanization Minister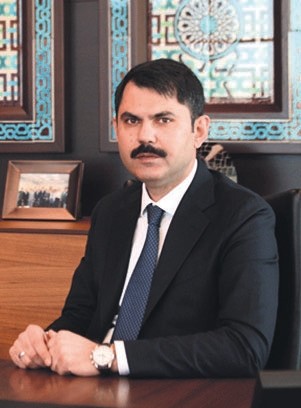 Murat Kurum was born in Ankara in 1976. After earning his bachelor's degree in civil engineering at Selçuk University in the central Konya province, Kurum headed Emlak Konut GYO, a real estate developer belonging to the state-backed Housing Development Administration of Turkey (TOKİ).

Interior Minister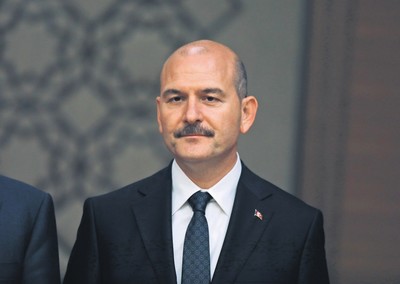 Süleyman Soylu, who is staying at his post as interior minister, put great emphasis on the country's fight against terrorism in his previous term. He accelerated efforts to avert terror threats directed toward Turkey from various terror groups including the Gülenist Terror Group (FETÖ) and the PKK. As interior minister, Soylu vowed to eradicate all terrorist groups which target the peaceful environment of the country. He previously stressed that with the counterterror operations the capacity of terrorist to conduct operations within Turkey has been substantially reduced. In the face of terror threats, Turkey conducted various operations within the country and across the borders as well. The interior minister has always underscored that the fight against terrorism will continue resolutely until all the terrorists are eliminated.
Soylu was born in Istanbul in 1969. He was elected chairman of the Democratic Party in 2009. In the 2015 general elections he won a seat as an AK Party lawmaker and served as both labor and social security minister and interior minister.

Culture and Tourism Minister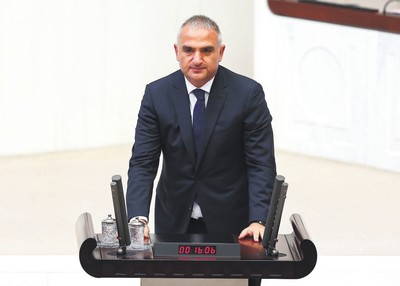 Mehmet Ersoy was born in Istanbul in 1968. He studied Business Administration at Istanbul University. A tourism professional and businessman, Ersoy has been an administrator of cruise ships in Turkey.

Health Minister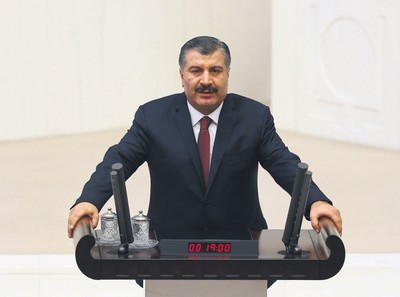 Fahrettin Koca was born in the central Konya province in 1965. He graduated from Istanbul University Medical School in 1988, where he also studied pediatrics.

Treasury and Finance Minister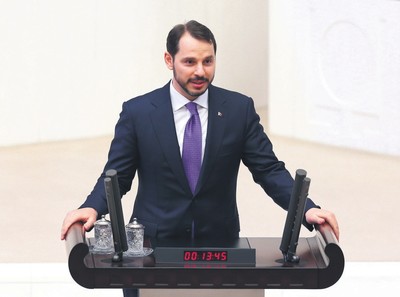 Berat Albayrak, born in Istanbul in 1978, earned a bachelor's in business administration at Istanbul University and a master's degree at the Lubin School of Business at Pace University in New York. Before his new position, Albayrak was the energy and natural resources minister. Albayrak stated yesterday that "finance ministry is an essential ministry for the country," and added that he will work for a dynamic term to achieve more success.

Justice Minister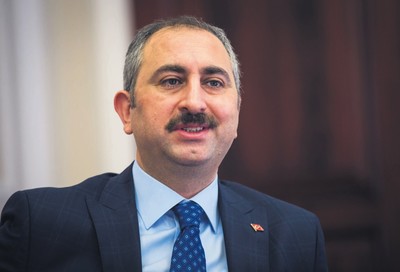 Abdulhamit Gül became justice minister in 2017 and has been re-appointed to the post. During his previous term, Gül focused on significant issues, including the extradition from the U.S. of FETÖ leader Fetullah Gülen, the mastermind behind the coup attempt on July 15, 2016.
Following the failed coup the government facilitated a fight against FETÖ, whose tentacles of clout stretched everywhere from the army to bureaucracy, law enforcement and judiciary. The ministry had accelerated efforts during the process in order to ensure weeding out the Gülenists while also making sure that the people who were acquitted in inquiries into FETÖ were reinstated to their posts in the public sector.
Commenting on the future steps of the ministry, Gül said yesterday, "As the government, we will establish a justice system ensuring trust, this is our fundamental approach." He added that any malfunctions in the system will be eliminated through yet-to-be-established mechanisms. Underscoring that the Justice Ministry will establish further legal order, freedom and justice, he said, "None of our citizens will be factionalized due to their ethnicity, where they were born, their beliefs or lifestyle." Gül was born in the southeastern Gaziantep province in 1977. He studied law at Ankara University.

Energy and Natural Resources Minister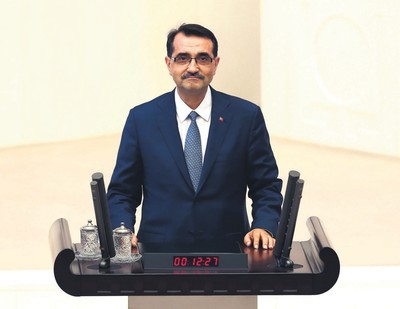 Fatih Dönmez, born in the western Bilecik province in 1965, served as undersecretary at the Energy Ministry before his promotion to minister. Dönmez graduated from Yıldız Technical University in 1987 in Istanbul. In 1994, Dönmez worked at Istanbul Metropolitan Municipality's natural gas distribution company, İGDAŞ. In 2008, he served as a board member for Turkey's Energy Market Regulatory (EPDK).

National Defense Minister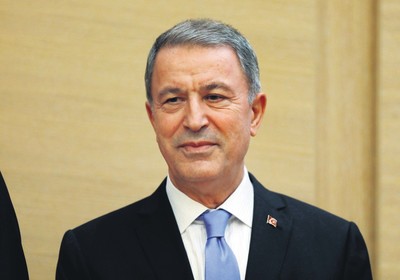 Hulusi Akar, the new national defense minister, was appointed Turkish Land Forces commander in 2013 and the country's chief of General Staff in August 2015.
During the failed July 15 coup attempt, coup forces occupied the General Staff building and took Gen. Akar and his deputy Gen. Yaşar Güler hostage. They were liberated when the coup attempt was quelled thanks to strong public resistance and loyal police and military forces.
In recent years, Akar had been actively inspecting Turkey's cross border operations against terrorist groups.
Akar graduated from military academy as an infantry officer in 1972. He served as a commander in Bosnia in 1997-98, for which he was awarded the U.S. Order of Merit, before returning to Turkey to command the Internal Security Brigade. He was given the Courage and Self-Sacrifice Medal for his outstanding achievements in internal security operations.

Labor, Social Services and Family Minister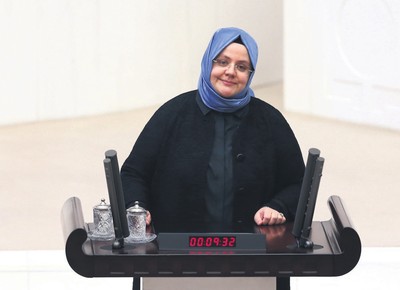 Zehra Zümrüt Selçuk, 39, is the youngest minister in the Cabinet. She earned a bachelor's in economics at Ankara's Bilkent University. She received her doctorate at the University of Michigan in the U.S. while also pursuing a business doctorate at the University of Texas. She also pursued a master's in accounting and information at the same university. Selçuk worked as a research assistant at the University of Texas from 2003 to 2007. She started working as senior researcher at the Statistical Economic and Social Research and Training Center for Islamic Countries (SESRIC) – under the Organisation of Islamic Cooperation (OIC) – in 2007, and later became director of statistics and information, a title she holds until this day.

Agriculture and Forestry Minister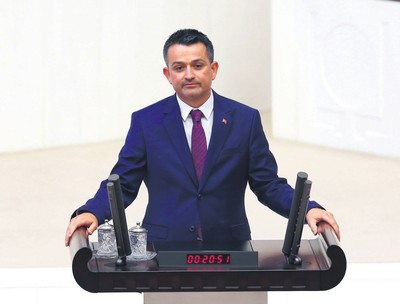 Bekir Pakdemirli, 45, earned a bachelor's in management at Ankara's Bilkent University. He also earned his master's in management at Başkent University. Pakdemirli earned a doctorate in economics at Celal Bayar University in Manisa. He was a freelance entrepreneur in the fields of food, agriculture, animal husbandry, technology and automobiles. He has been a founder and administrator in various companies, including cellular service provider Turkcell, discount market chain BİM and the AlBaraka Participation Bank.

Trade Minister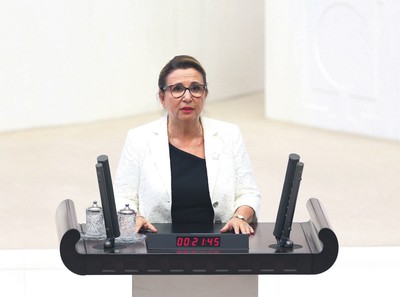 The new Trade Minister Ruhsar Pekcan, 60, earned both her bachelor's and master's degree from Istanbul University's electrical engineering department. Her career began in 1981 as an electrical engineer at a pipe manufacturing factory, and later she became a board member and general manager at the same company. She stepped down in 2005. Prior to her appointment as a minister, she was the CEO of an engineering company founded in 2005.

Youth and Sports Minister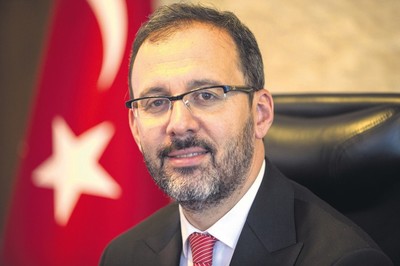 Mehmet Kasapoğlu was born in Istanbul in 1976. He studied economics and administrative sciences at Marmara University and earned a local administration master's from the same university. Kasapoğlu also earned a master's in business administration at Palm Beach Atlantic University in Florida.
He was previously the head of Turkey's Spor Toto Organizational Directorate, which regulates the betting system and its financial payouts.

Industry and Technology Minister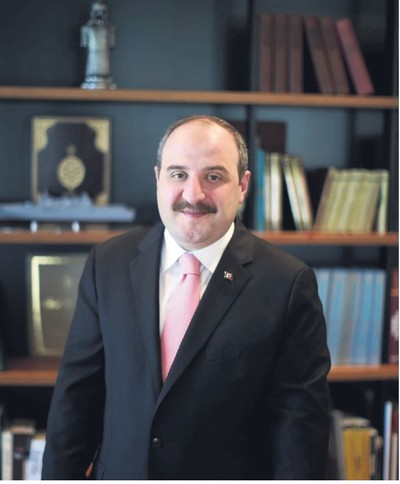 Mustafa Varank, 42, earned a bachelor's in political science and public administration at Ankara's Middle East Technical University (METU). He sought his master's degree in computer science at Indiana University in the U.S.
He started working at the Prime Ministry in 2005, and served as top adviser in 2011, top adviser to the president in 2014, and became an ambassador in 2016.

Transport and Infrastructure Minister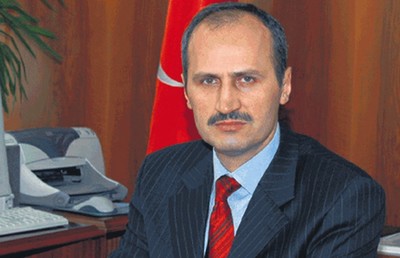 Transport and Infrastructure Minister Cahit Turhan was born in 1960. He graduated from Karadeniz Technical University's Construction Engineering Department, and earned his master's from the same department.
After stepping down as head of the Highways Directorate, Turan worked as chief adviser to the president and was a member of the Council of State. He is now the CEO of a consortium which took over the construction of the North Marmara Highway.