Before the foremost actresses of the 1960s such as Türkan Şoray and Hülya Koçyiğit began dominating the Turkish film industry, there were several significant actresses who brought the masses to movie theaters in droves. The moviegoers of the 1940s and 1950s adored these ladies, and they were the first role models for the young girls of the young Turkish Republic.

Gülistan Güzey (1927-1984)
Unhappy Beauty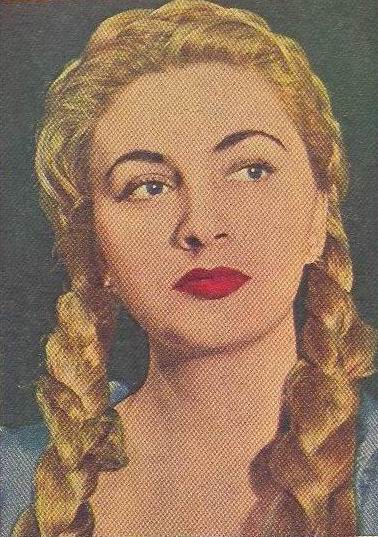 Born Gülistan Cemali Deniz, Gülistan Güzey began her career as a teenage actress at the Istanbul City Theater in 1942. In her early years she played minor roles in movies, too. In the 1950s, Güzey played leading female roles in significant translated plays such as "Timon of Athens" and "King Lear" for the City Theater. However, she gained great fame in the filmmaking business. She played her first leading role in 1944 in the "Hürriyet Apartmanı" (Freedom Apartments). Though she played every kind of female role, her image was the attractive, romantic and unhappy modern woman. Her friends spoke about her kindness, politeness and naivety. She married three times, none of which brought her happiness. She had a son named Müfit with whom she always had quarrels. She was not happy, but liked being around people. After playing leading roles in epic, romantic and, to some extent, theatrical films in the 1940s, Güzey acted alongside Ayhan Işık in "Kanun Namına" (In the Name of the Law), which is considered her best performance. Throughout the '50s, Güzey was the leading female actress in various family dramas, most of which told unfortunate stories about members of her character's family. She herself was as unlucky in life as her characters were in her films. She lost her leading position in her 30s because she was too Westernized for domestic figures such as Türkan Şoray and Hülya Koçyiğit, both of whom were much younger than her. Güzey continued her career until she died on March 6, 1984. She was so unfortunate that her body could only be buried on March 14 because of the heavy rainfall that spring in Istanbul.

Belgin Doruk (1936-1995)
Mademoiselle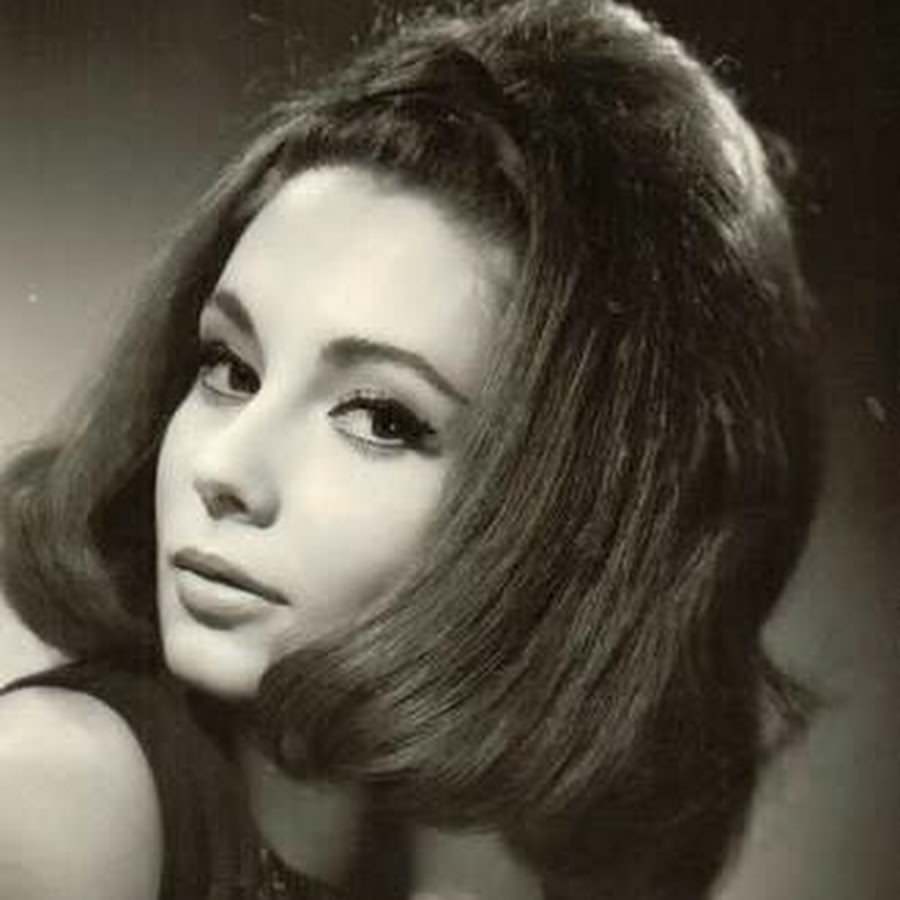 Belgın Doruk was born on July 28, 1936 in Istanbul. She won an acting contest held by the Istanbul Film Company in 1952 with Ayhan Işık, and so her cinema career started when she was just a student in the eighth grade. She also won second place in a beauty contest held the following year. She had a strong career in film-making starting in 1952 and ending in 1972, during which she was in more than 80 films. She had two unhappy marriages both ending in divorce. She obtained fame, fortune and luxury at a very young age, which hurt her early development. She is said to have lived a double life, a happy life in the movies and an unhappy real life. Her pairings with Zeki Müren and Ayhan Işık in numerous films were loved by moviegoers in the 1950s and 1960s. She was the queen of black and white romantic comedies. Doruk impacted the way young Turkish girls dressed, styled their hair and took to romance throughout the 1960s. "Belgin" was a very common name for girls at that time because families adored her and named their babies after her. The "Küçükhanım" (Mademoiselle) series she made with Ayhan Işık - 11 films in a row - were box-office hits. Doruk won the Best Leading Actress Award at the Golden Orange Film Festival in Antalya in 1970. She left the film-making business in 1975. Up until her death in 1995, she fell on hard times including obesity, alcoholism, poverty, mental illness and drugs. She died from a heart attack on March 27, 1995.
Ayfer Feray (1928-1994)
Vamp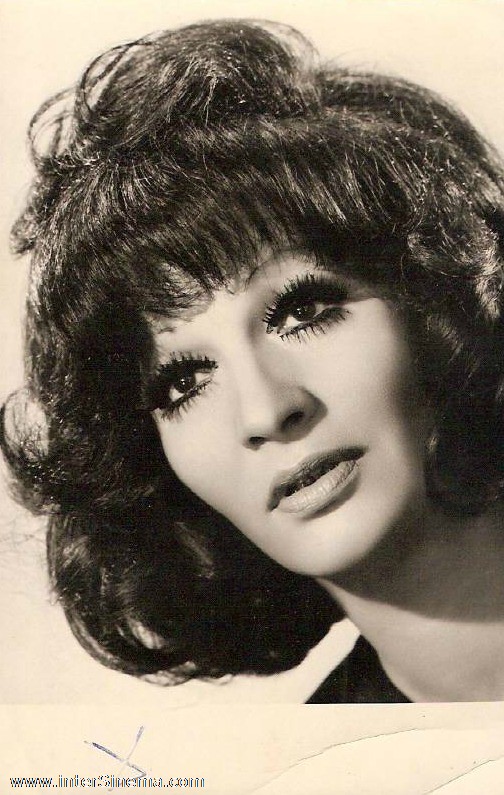 Ayfer Feray was born on May 27, 1928 in İzmir. She is known for her supporting roles in famous films such as the 1953 "Drakula İstanbul'da" (Dracula in Istanbul), 1968's "Vesikalı Yarim" (My Prostitute Love) and "Sakar Şakir" (Şakir the Clumsy) in 1977. She began her film-making career in 1951 with "O Adam Kim?" (Who's that Man?). Until she ended her career in 1984, Feray played supporting and leading roles in about 80 films over 33 years. At the same time, she worked as an actress in numerous plays in private theaters. She was a regular actress at the Dormen Theater, a famous theater group founded by Haldun Dormen. She also established or helped to establish several theater groups such as the one carrying her name, the Feray-Serezli group and the "Çevre Tiyatrosu" (Circle Theater). Çevre Tiyatrosu housed many famous actors such as the great comedian Kemal Sunal, Ferhan Şensoy, Hadi Çaman and Şevket Altuğ. Feray had a long-term marriage with the journalist Samim Tara. The couple had a son, Ali Tara, who was a director of commercials and a daughter, Süeda Tara. Feray's sister Günfer was a theater and film actress as well. Feray died on July 13, 1994 in Bodrum, Muğla at age 66. Bornova Municipality in İzmir gave her name to an open theater in the district.
Sezer Sezin (1929-)
Nebahat the taxi driver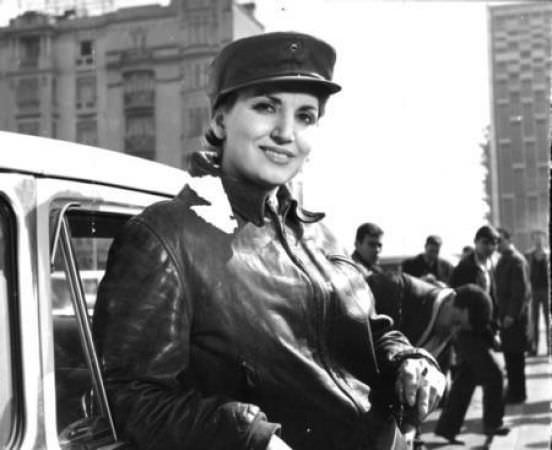 Born Mesrure Sezer on Oct. 25, 1929 in Eyüp, Istanbul, Sezer Sezin entered the world of acting as a teenager like many of her peers. She was close friends with Gülistan Güzey. Sezin won her first role, which was a minor one, in "Hürriyet Apartmanı" in 1944. She played minor roles in epic films in the 1940s including "Köroğlu" (Son of the Blind man) and "Yayla Kartalı" (Eagle of the Highlands). Meanwhile, she played minor roles at the Istanbul City Theater, too. Sezin toured the provinces with a special theater group named after her for one year between 1946 and 1947. She played her first significant role in "Vurun Kahpeye" (Kill the Bitch), which was an adaptation of a Halide Edip novel and filmed in 1952. Sezin's star took off after the film was released. She acted in historical love dramas in the early 1950s before she established her own production company in 1956. She had an interesting habit of working with various film directors early in their careers, including Memduh Ün, Metin Erksan and Lütfi Akad. Her best loved role is the female driver Nebahat in "Şoför Nebahat" (Nebahat the Taxi Driver), directed by Metin Erksan in 1960. Sezin was never one of the naive beauties of the Yeşilçam cinema, she was an entrepreneur. She left her cinema career, a decision she always regretted, and established trade companies. Sezin also established several theaters from 1950s until 1975. She received many honorary awards from various cinema institutions.