Humanist, populist and enterprising, Ertem Eğilmez has not only been a trademark, but has also made a mark on the Turkish filmmaking industry. The Ertem Eğilmez films are a combination of naivety, sincerity and comedy. Thanks to that combination, his films have been considered by crowds as family-friendship dramas as well. Eğilmez's attitude toward comedy and drama has left its mark on both Turkish dramas and comedies.
It is a pity that especially in the 1980s and '90s some snobbish intellectuals in Turkey gave a bad name to Turkish films, including Eğilmez's, which have never lacked attention from real film watchers. This was due to the deep inferiority complex of the so-called postmodern intellectuals of the time toward the bourgeois culture of Western Europe. They used to call Eğilmez's films in particular bad films or films made only for the sake of money.
The snobs of the 1980s and '90s are gone, but people in Turkey are still fans of Eğilmez's films. His films still break records on TV and contest show participants are tested whether they know well the deep details of his films including the names of sub-characters. Nonetheless, I think the most important thing is that real people feel that the characters in Eğilmez's films can be real and are ordinary people just like them.
All of the above aspects that have made Eğilmez the most popular producer and director of Turkish cinema for the last four decades. The fictional characters in Eğilmez's films have been like family members to most of us since the mid-1970s. His humorous realism is, I suppose, a great contribution to the modern Turkish arts.
Education and early business


Ertem Eğilmez was born on Feb. 18, 1929 in Trabzon. He was schooled in Konya before he attended the School of Economics in Istanbul. After graduating from university, Eğilmez received money from his father to open a grocery in Moda in Istanbul. This might have influenced him to think like a businessman even when he directed films later on.
At the age of 24 he completed military service and opened a bookshop called Çağlayan Kitabevi (Waterfall Bookstore) with two friends, Refik Erduran, who would later become a rich publisher and famous playwright, and Haldun Sel, son of a famous journalist. They published popular books including mainly erotic fiction and science fiction. They also published novels from the celebrities of the day such as Refik Halit Karay, Aka Gündüz and Peride Celal. They were the first publishers who printed Yaşar Kemal's bestseller, "İnce Memed" (Memed, My Hawk), in 1955 after being published in installments in the Cumhuriyet daily. The trio also began publishing a comic paper named Tef (Tambourine) the year after. It was also at Çağlayan Kitabevi where Kemal Tahir's fake "Mike Hammer" novels were published.
Jump to filmmaking


After some time, when the publishing house encountered financial difficulties, Eğilmez left the business to his partners and decided to sail to other shores. He imported the first foosball tables to Turkey and began another career. However, this too could not satisfy him and he established the Efe film production company in 1961. This also did not work. But he did not give up and in 1964 established another studio, Arzu Film, which has been one of the most prominent film production companies in Turkey for some time.
Before the Arzu Film enterprise, Eğilmez produced a few films that inspired his own film writing and directing. He learned to work with famous directors like Atıf Yılmaz and Halit Refiğ and movie stars like Eşref Kolçak, Kenan Pars, Ekrem Bora and Muhterem Nur. In 1964 he directed his first film, "Fatoş'un Fendi Tayfur'u Yendi" (She Defeats Him), a romantic comedy.
Seeing that the film was a box-office attraction, Eğilmez continued producing and directing romantic comedies, some with lightly erotic themes. He made a dozen such films. These were really made only for the sake of money.
Divergent, progressive and challenging


Eğilmez had an unmanageable personality with a divergent and challenging tune to it. He liked to change things and move forward. However, he was never said to be arrogant, extravagant or aggressive. He was learning new things quickly and had a good skill to adapt himself to new trends. This made him and his filmmaking career progressive.
We told you above that he began with a grocery. His film career also began with pulp. He produced and directed cheap comedies, adventure films and romances in the first five years of his career before he produced and directed his first triumphant drama, "Bir Millet Uyanıyor" (A Nation Awakening), which is a historical film concerning the Turkish War of Independence.
The film is interesting for its populist and humorous attitude. Eğilmez preferred not to film the heavy action and big decisions by superior commanders of the war. Instead, he tried to portray the daily life of the soldiers who were ordinary people before the war. For example, there is a scene of a funny private chasing a chicken in order to show the poverty and hunger of the soldiers to the audience in a minimalist and humorous way.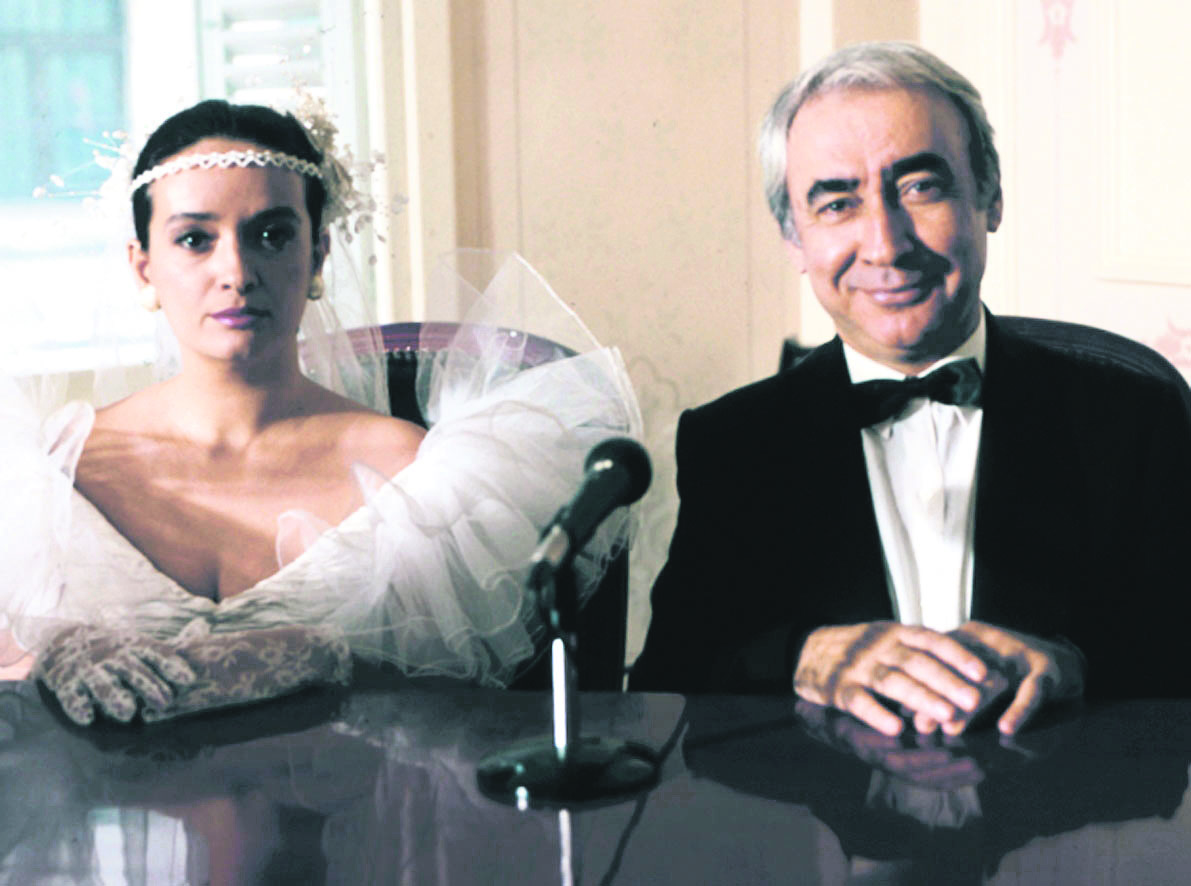 "Arabesk," 1988

This minimalism and humor is the basic trick in Eğilmez's films. It also explains the public admiration of his films. People like Eğilmez's films because they are amused and enjoy the similarity between themselves and the ordinary characters in the films. Indeed, we laugh at ourselves when we laugh at the comic characters in Eğilmez's films, and when we see poor characters we feel sorry for are ourselves. In short, the audience experiences total catharsis during the approximately 90 minutes of an Eğilmez film.
My beloved brother


Eğilmez continued making ordinary market films until 1973 when he made "Canım Kardeşim" (My Beloved Brother), a blood-chilling drama about an innocent little orphan dying of cancer and his desperate elders who suffer extreme poverty and try to make a living through fraud. This film was not a box office hit because people could not bear seeing such poverty on screen, even though they knew it was true.
From drama to comedy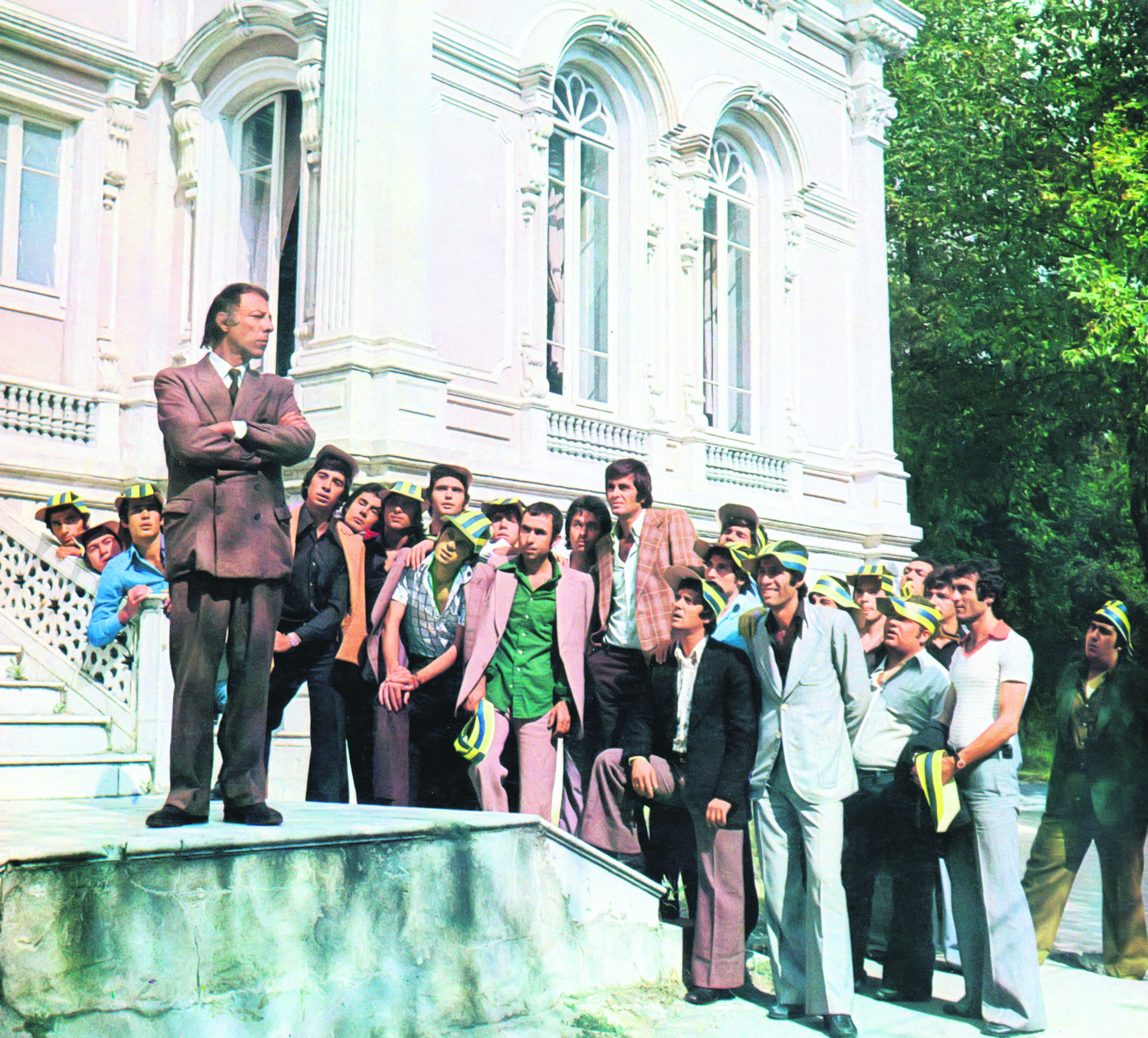 This brilliant failure seems to have convinced Eğilmez to make an about-face back to comedy and drama in the second half of the 1970s. First came "Hababam Sınıfı" (Class of Idles) in 1975, a high school comedy that brought one of the biggest box-office records and resulted in many spin-off films. The film reflects the ability of the director to lead a very crowded cast, which included many stars of Turkish cinema.
Eğilmez produced and directed about 20 films with the same or similar casts, all crowded and familiar to the audience, until the last film of the "Hababam" series in 1981. After that, Eğilmez produced and directed some other films, but he essentially ended his career with the last "Hababam."
Eğilmez began but could not finish his last film, "Arabesk" (Arabesque), mocking the type of films he used to produce. The film also brought box-office success to the producer who finished the film after Eğilmez died. The final cut of the film was done by one of Eğilmez's children. He is said to have seen and approved the final cut. Whatever the situation is, I believe that "Arabesk" is a betrayal of a popular film genius to his own legacy. Though he loved humor always, Eğilmez had never disdained the taste of his people like "Arabesk" did. "Arabesk" is a film made only to satisfy the snobs of the 1980s. That is why nobody is eager to watch it a second time.
Eğilmez died of cancer on Sept. 21, 1989.