Theater and cinema have always been at odds. However, silver screen artists, mainly actors and directors, feel they can cope with the TV business. Despite a TV series spanning hours of footage, movie stars usually make much more money than their small screen colleagues.
The case is not the same in theater circles. Of course, there are people who perform on stage and after star in TV series or movies, yet some theater owners, directors and actors continue to look down on the popularity of TV and/or cinema. Indeed, they scorn the masses, the people.
This is ridiculous because theater is the child of ordinary people. Whether they were Greek tragedies, Viking sagas or French comedies, theater audiences have always been the general public. There has never been an elitist type of theater. The elitism is, I believe, in the minds of the people who have received a theater education at college.
On the contrary, Turkish cinema has always embraced actors from the stage. Maybe the greatest of these stage-to-screen actors is Münir Özkul, who was awarded the Culture and Art Prize from the presidency. He is not only considered the best living actor in traditional Turkish theater, but the entire nation follows his health situation closely after a career as one of the most loved actors of the Yeşilçam cinema era.
Early life
Münir Özkul was born on Aug. 15, 1925 in Bakırköy, Istanbul. He is the grandson of an Ottoman pasha. His mother used to "my pasha son" when he was a child and expected him to become a general in the future. "I was raised to become a general," Özkul said in an interview, "But I understood that I couldn't become a general at age 15."
At that age, Özkul stepped on to the stage in a small role. His first amateur experience was with the Theater Branch of Halkevi - "Public House," a state funded cultural center - in Bakırköy.
After graduating from Istanbul Erkek Lisesi, Özkul studied in the Art History Department at Istanbul University from where he would never graduate. He left his education behind to pursue acting.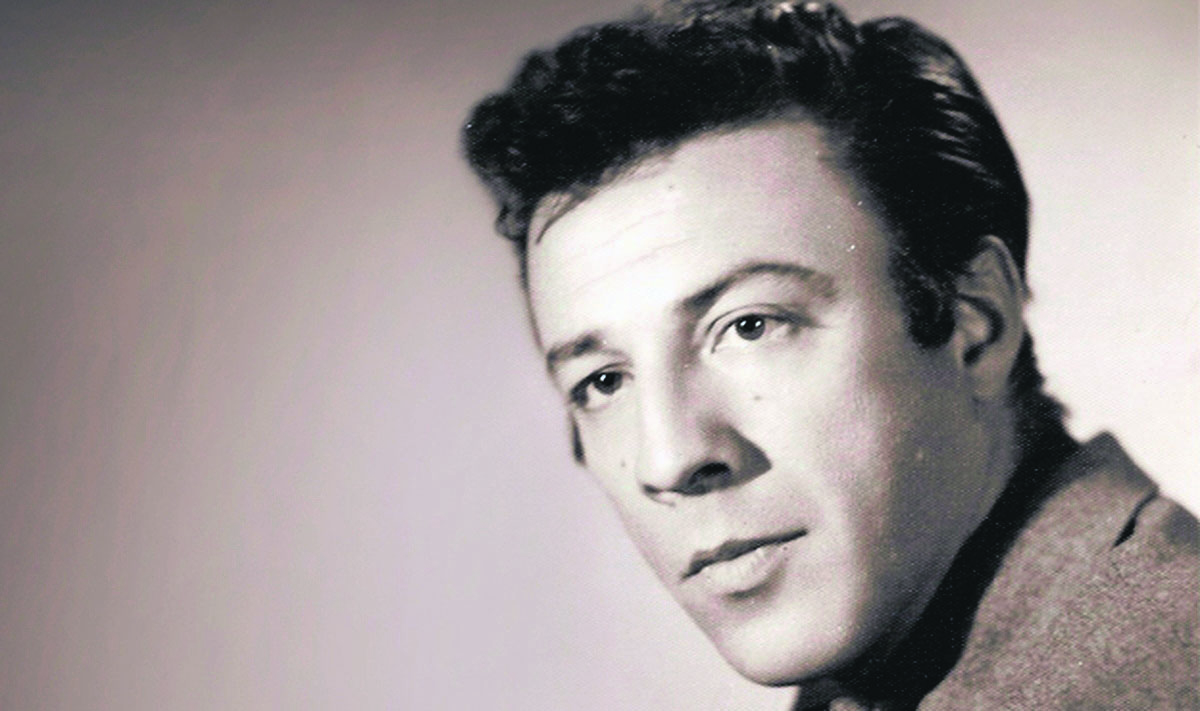 Özkul became a professional actor at the Ses Theater in 1948. After that, he worked for various private theaters including actor and director Muhsin Ertuğrul's Küçük Sahne (Little Stage). At Küçük Sahne he acted in plays such as "Of Mice and Men" by John Steinbeck, "The Playboy of the Western World" by John Millington Synge and "The Seven-Year Itch" by George Axelrod. He worked for the City Theaters of Istanbul before he acted in plays for the State Theaters in Ankara, too.
A double career
In the early 1950s, Turkish cinema was in a transition period. Many of the filmmakers were coming from the stage and the so-called auter cinema was emerging. Özkul was in the middle. He was a young actor on the stage and also received small roles in movies.
Özkul first appeared on the silver screen in some small supporting roles in historical films in the early 1950s. These were highly theatrical romantic movies about interesting moments in Ottoman history, including the harem life of Selim I, the Tulip Period of the early 18th century, the life of the great Ottoman navy commander Barbaros Hayreddin Pasha - "Barba Rosa," the Red Beard.
In 1960, Özkul established the Bulvar Theater in Aksaray, Istanbul. The theater would be named after him in 1962. This private enterprise was not successful, however, and the theater was discontinued.
The making of a comedian
In 1952, the famous writer and journalist Burhan Felek adapted the American Laurel and Hardy films into Turkish as "Edi ile Büdü," which means a nonsense duo. Özkul's first leading role was in the "Edi ile Büdü" films. Özkul played Edi, the skinny one. "Edi ile Büdü" was a box-office success so a sequel was shot in the same year.
Özkul continued his double career as long as he could act on stage or before the camera. However, this was not so easy for him from time to time since he had serious addiction problems. He was an alcoholic and it is said he once left the stage in the middle of a play because of a mental breakdown.
Özkul's emotional state had been weary. He was admitted to the Bakırköy Spiritual and Mental Diseases Hospital on various occasions.
He defines himself as "a dissident and an eccentric man." He is known and loved by the public for the familiarity and sincerity in his acting. He generally played the ordinary man with humble expectations. His character never marries the most beautiful lady in the film. Instead, he fails to get the beautiful one, and marries the ugly but sympathetic sister.
Copious 70's
Özkul acted in more than 40 films during the 1960s, which brought him moderate fame but open access to the filmmaking business. He acted in more than three or four films a year. This moderate productivity continued until his first great success with his half-dramatic, half-comic role in the "Mavi Boncuk" (Blue Bead) in 1974, which, indeed, was the first of an unintended series of films he acted in with other great comedians such as Kemal Sunal. In "Mavi Boncuk," Özkul played an eccentric family father "usta," a master repairman.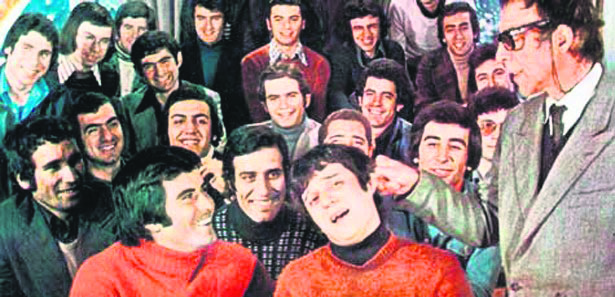 The following year, 1975, was a great year for Yeşilçam cinema, bringing great productions such as "Bizim Aile" (Our Family) and "Hababam Sınıfı" (Class of the Reckless). These two films were followed by various sequels, in all of which Özkul played the familiar and altruistic father or teacher, roles venerated in Turkish cinema heritage. People liked his funny gestures, but they fell in love with his dramatic harangues, especially the haranguing of the poor but proud family father against the capitalist and vicious factory owner in "Bizim Aile," a scene among the best remembered and most cited lines from Turkish cinema. Everybody knows Yaşar Usta and his harangue. Audiences saw themselves in his sorrowful and self-sacrificing unflinching mimics, gestures and words. His voice embraced audiences like a father would. He is the family friend, uncle or father of every person.
Özkul kept acting until the late 1980s. After that he took several roles, but his health did not allow him to act on stage or for films any more. He was diagnosed with dementia and has been living with it for years now and has lost the majority of his memory.
Özkul has been awarded and celebrated for his art on various occasions. Lastly, he was given the Culture and Art Prize by the presidency for "his successful presentation of the traditional Turkish theater and aesthetic interpretations of daily life."