Wrestling is called the "sport of our fathers" in Turkey. Though it has lost its popularity because of urbanization, wrestling continues to mean a great deal to Turkish people. This fidelity to wrestling can be compared to what boxing means to the Irish people. Not every Irishman is a boxer, but all the Irish have something for boxing. And in Turkey, not all of us are wrestlers, but we are all proud of our champion wrestlers, and they are held in high esteem in our society.

In history, there are very interesting anecdotes about wrestling. Some of our classical poets, such as Namık Kemal and Mehmet Akif, were fond of wrestling. Abdülaziz, a 19th century Ottoman sultan, used to wrestle his slaves. Indeed, Abdülaziz was the one who helped wrestling become our national sport. He supported many famous wrestlers, including Koca Yusuf ("The Big") and Kel Aliço ("The Bald"). The sultan even held royal wrestling tournaments called "the wrestling at presence," meaning that the wrestlers competed before the sultan himself.

It's really interesting that Republican leaders supported traditional Turkish wrestling in spite of the fact that they ignored much of Ottoman tradition. The Turkish Wrestling Federation was founded in 1922 and was granted admission by FILA, the worldwide wrestling federation in 1923. Turkish wrestlers have competed in many international tournaments since then.

Beginning in 1936, Turkish wrestlers began to collect Olympic medals, and in 1948 they managed a great victory, winning six gold medals, four silver medals and one bronze medal. Turkish gold-winning wrestlers are countless, but Hamza Yerlikaya is special thanks to his ranking third place on FILA's list of all-time-best wrestlers. He won 23 gold, four silver and three bronze medals in international games, a record surpassed by only two other wrestlers, Alexandr Karelin of Russia and Hector Milian of Cuba.

Wrestler from the family

Hamza Yerlikaya was born on June 3, 1976, in Kadıköy, İstanbul. His family had just moved to İstanbul from the village of Demiryazı in Sivas province. His father Mustafa was a wrestler who competed for Fenerbahçe Wrestling Branch, which was later closed. His elder brother also worked out at Fenerbahçe's facilities.

Little Hamza, despite his father and brother, had nothing to do with wrestling. He was rather fond of playing football. One day, he decided to work out with his brother in order to build a stronger body for football. He said, "In time, I found an inclination in me toward wrestling."

Many people think that Yerlikaya learned wrestling in a village like many other Turkish "oil" wrestlers. However, he said: "People think that you have to run and wrestle in green pastures to learn how to wrestle. But it's not true at all. You should learn the technique, and it's learned from masters." Yerlikaya was coached by wrestling authorities, such as Remzi Öztürk, Salih Bora, Erhan Balcı and Erol Bora.

After a while, Mustafa Yerlikaya had to quit wrestling to earn a living for his family in another job. He was a heating systems plumber. His two sons Muttalip and Hamza soon replaced him. Muttalip competed for İstanbul Demirspor. In 1986, Hamza started wrestling at age 10.

The wrestler of the century

Hamza Yerlikaya competed at an international wrestling tournament in Quebec, Canada, in 1991. He took fourth place in the World Cadets' Championship for Greco-Roman Wrestling. Just two years later, he was admitted to the Men's category for the first time and took second place, winning a silver medal at the European Championship for Men's Wrestling held in İstanbul.

At that time, looking at Hamza, many authorities in Turkey and abroad thought that a great champion was on his way. Hamza proved that they were not overestimating him. He won the gold medal at the World Championship for Men's Wrestling in Stockholm, Sweden, in 1993. Among his rivals, there were many gold medalists who had collected their medals in World, European and Olympic championships.

This was a great record since nobody under age 18 had ever won a gold medal in the men's category in a world championship for wrestling before. FILA called Hamza Yerlikaya "the Wrestler of the Century." Yerlikaya's age record has not yet been broken.

Destined to win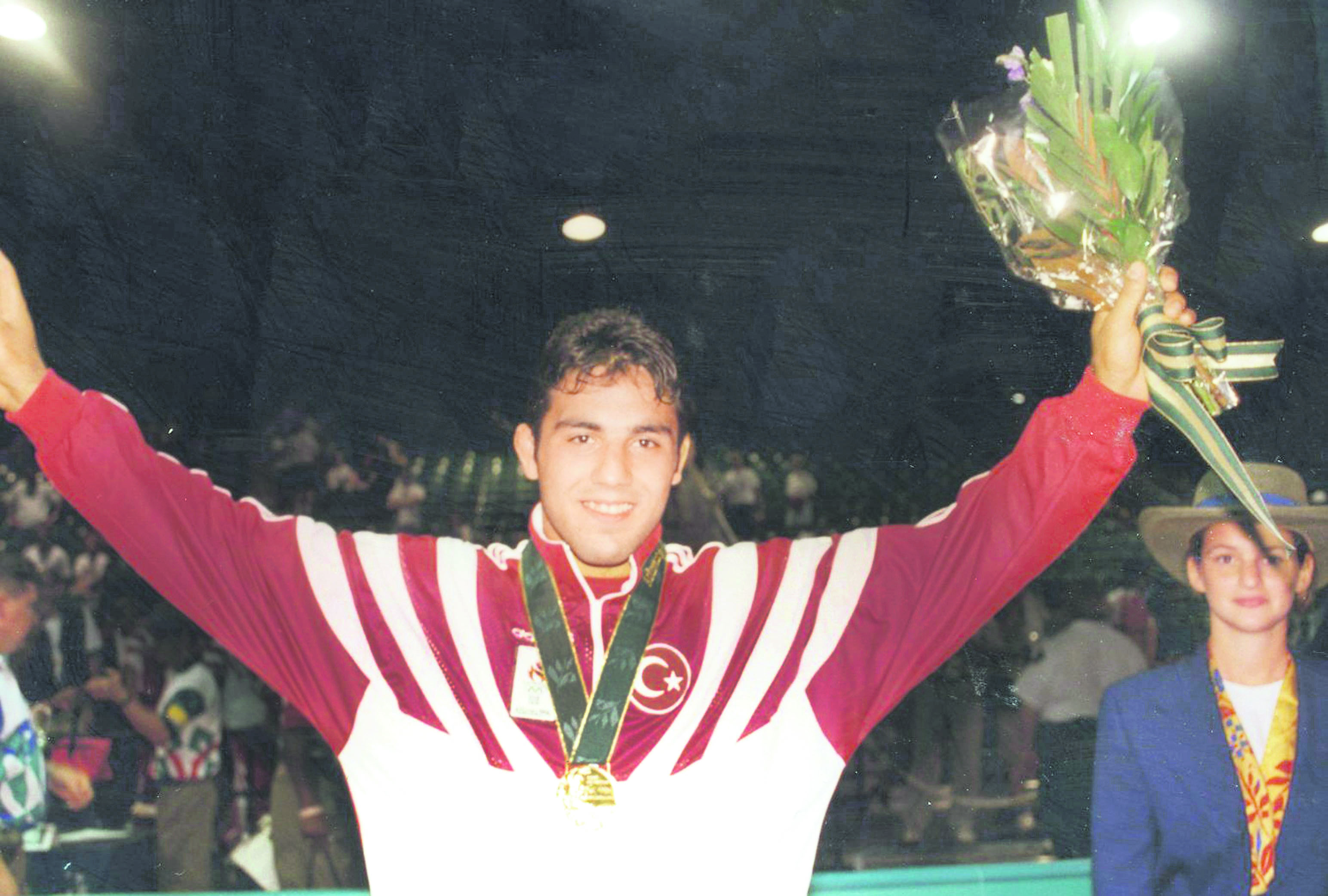 Yerlikaya competed in every category in Greco-Roman wrestling championships both domestically and internationally thanks to his young age. He continued collecting medals, most of which were gold. Besides, he was officially working for the State Railways, which meant that he received a salary for his wrestling. Yerlikaya joined the army to fulfill his military duty in 1996, during which he attended the Atlanta Olympics in Georgia, U.S. and won the gold medal in the 82-kilogram weight category. This also meant another record since no other soldier has ever won a gold medal in a civil championship.

Later, he started to work for Emlakbank, meaning that he was training and racing under the bank's name. After a while, he worked for the İstanbul Municipality Sports Club. He was also a consultant for the Municipality. Meanwhile, Yerlikaya took one gold and one silver medal at the World Championships in Prague, Czechoslovakia, in 1995 and in Wroclaw, Poland in 1997. In 2006, he would win another gold medal in the same competition in Budapest, Hungary. He also collected eight successive gold medals in the European Championships beginning in 1996 and ending in 2006. Yerlikaya has other titles too, winning gold, silver and bronze medals in the Mediterranean Games, the World Espoir Championship, the World Junior Championship and the World Cadets' Championship.

Olympic medalist, twice

Hamza Yerlikaya took first place in two successive Olympic Games, Atlanta-1996 and Sydney-2000. This is very special for Turkish sports history. In total, he won 23 golds, 4 silvers and 3 bronzes in international men's Greco-Roman wrestling championships in the 82, 85 and 96-kilogram weight categories.

In the Sydney Olympics, Yerlikaya carried the Turkish flag in the opening night ceremony.

The champion wrestler married Ebru Küçük in 2010, and they now have two children. Yerlikaya quit wrestling in 2007 due to severe neck fractures. In the same year, he was elected as a Member of Parliament from Sivas province for the Justice and Development Party. Yerlikaya worked as a consultant in the General Director's Office for Youth and Sports, and he was also a member of the Turkish International Olympic Committee (IOC). He managed the Turkish Wrestling Federation as chairman before resigning in 2015. He is now one of the head consultants of the Presidency of the Turkish Republic.