For the first time in my life, I'm ashamed to write. Of course there is no crime in writing, nor is it a crime to survive violence. Yet I feel embarrassed since I intend to write small portraits of great people: the heroes, the martyrs and the wounded of the bitter night of July 15. They are real men and real women who showed no hesitation to resist the horrible plotters of the military coup, those who shed their own blood to resist a regime of darkness.

All of us are proud of of them. They saved us. They saved the sacred land of Turkey. They saved our dreams, our hopes and our belief. Though full of tears, we are happy to have these people in this land of peace and freedom. We owe them gratitude.
Mustafa Cambaz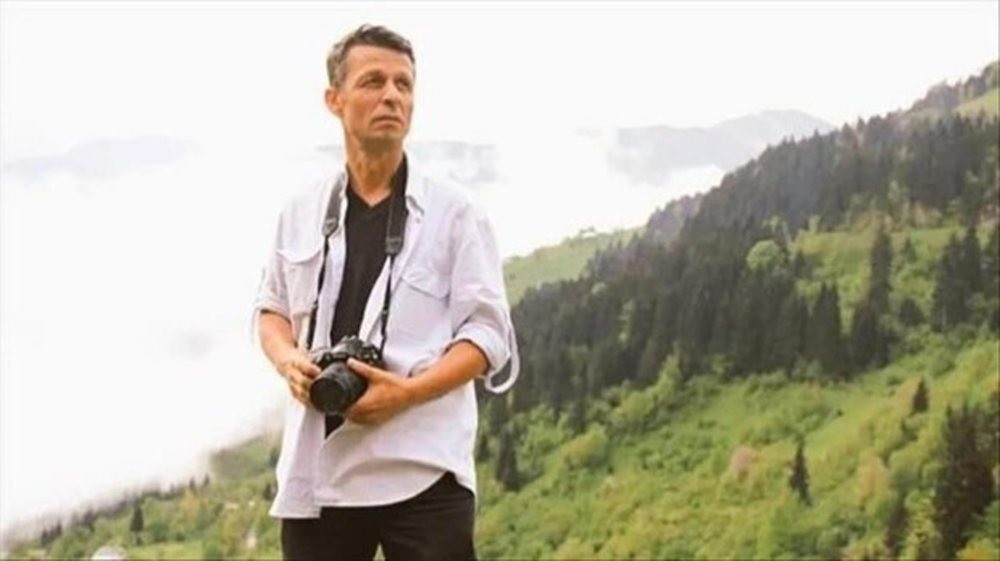 Journalist Mustafa Cambaz sacrificed his life and is now among the most respected heroes of the country, even though he didn't have official Turkish citizenship. He was a Turk from Komotini, Greece. He moved to İstanbul as a young man despite his parents and siblings, who continued to live among the Turkish minority in Greece. Mustafa married and settled in Zeytinburnu, a humble neighborhood in Istanbul, where Turkish emigrants coming from Balkan countries used to live. He worked as a photographer and reporter for the "Yeni Şafak" daily. He recently moved to Çengelköy with his wife and son Alparslan, a brilliant young man, which changed his fate.
On the night of July 15, Mustafa was among the civilians who tried to protect the police station in Beylerbeyi, close to Çengelköy, without aid from security forces. Alparslan says that Mustafa was a steadfast man who liked to move quickly. The Cambaz family learned about the coup attempt while at home. Mustafa didn't hesitate before he went to resist the coup. He called his son and said that soldiers had begun shooting at people. They acted like inhuman execution teams that night. Alpaslan heard heavy shooting on the phone before he lost the connection with his father. Cambaz was killed by two bullets that hit him in the chest, destroying his lungs. His family found his dead body only after a painful search at several hospitals. Mustafa Cambaz is now lying in Çengelköy Cemetery. He wasn't a Turkish citizen, yet he is among our saviors.
I knew Mustafa Cambaz through his social media account. I liked to view his peaceful photographs taken in religious sights around Turkey - mostly Istanbul. After his sacrifice, I cannot look at his photographs without crying. I knew there was something in those pious, peaceful and respectful mosque photographs, but I could not name it. Now I know, and everybody knows. It is unpretentious, artless heroism.
Halil Kantarcı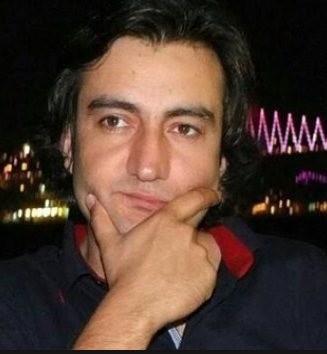 I didn't know Halil personally. But many of us knew him as a victim of the Feb. 28 military coup, during which he was imprisoned while only 15 years old. Halil and five of his friends, all young children, were arrested after the Feb. 28, 1997 coup led by the Çevik Bir junta and accused of nonsensical falsified crimes. The prosecutor of the military coup asked for the death penalty, even though he was only a child. Hüseyin Kıvrıkoğlu, the commander general of the First Army visited the court and ordered the judge to expedite the trial. Soon after the visit by junta leader, Halil and his friends were sentenced to death. Halil stayed in prison for more than eight years. The Supreme Court dismissed the case because of failure to prosecute.
He wasn't able to enjoy his life as a teenager, he couldn't experience freedom on the streets with his friends. After his release, he was once again charged for some nonsensical charges produced by prosecutors loyal to Fethullah Gülen, and he was waiting for the next session of court to be held in November 2016. Halil was married and had three kids.
On that July night, Halil Kantarcı was among the first to run to resist the troops coming from Kuleli Military College to invade the police station in Beylerbeyi, next to the Bosporus Bridge. After the coup attempt, the college was closed by a government decree and another named the bridge as the July 15 Martyrs Bridge. Kantarcı was killed when soldiers raided Çengelköy. His friends and family said that Halil had always been a brave man. People realized that he wrote on his social media account, "If I'm martyred, remember me like this," putting a smiling photograph of himself. We remember his smile coming from his heart.
Safiye Bayat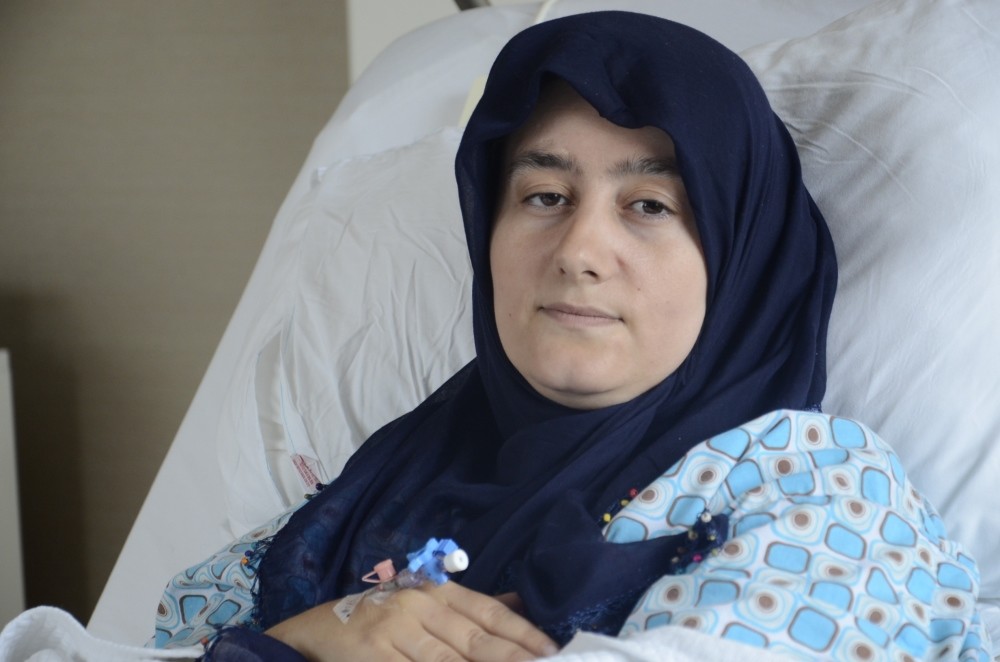 The young lady, a 34-year-old housewife, was a symbol of resistance on July 15. Safiye faced off the tanks and walked through the small crowd on the Bosporus Bridge to face the putschists. Some people tried to stop her, saying that she was a woman and should protect herself, but she bravely walked forward, facing down the traitors' bullets and cannons, standing between them and the civilians, as shown by security cameras. They hit her and fired their weapons in the air to frighten her, yet she showed no glimpse of fear and instead she continued to stand against them. After a while she returned to the crowd of civilian resistors. Safiye Bayat was wounded in the leg by shots coming from putschists. At that moment, she was trying to help wounded people. She says, "I'm very happy that I was shot, as I was busy carrying a wounded person." She is fine and rests in a hospital.
Ahmet Özsoy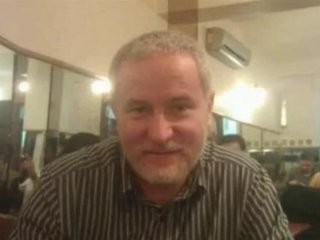 Özsoy was the Enterprise Director of Türksat, which is the Turkish Satellite Institute. Türksat was among the most important targets of the coup plotters, since they wanted to stop media broadcasting and oblige people to see only the orders they aired over state broadcaster TRT, the official government TV channel. Özsoy first tried to stop the putschists march by putting heavy construction vehicles on the road to Türksat. When the road was blocked, the putschist landed their troops by helicopter. Özsoy didn't allow them to cut the media broadcasts. They tried to destroy the satellite uplink, but failed. A few seconds later, a great sacrifice took place. Ahmet Özsoy and Ali Karslı, a Türksat employee, drove fast towards the entrance of the building. Putschists fired at the car, killing both, but Özsoy and Karslı's sacrifice gave strength to the resistance. The coup plotters never succeeded in cutting the broadcasts. Ahmet Özsoy won by sacrificing his life.
Ömer Halisdemir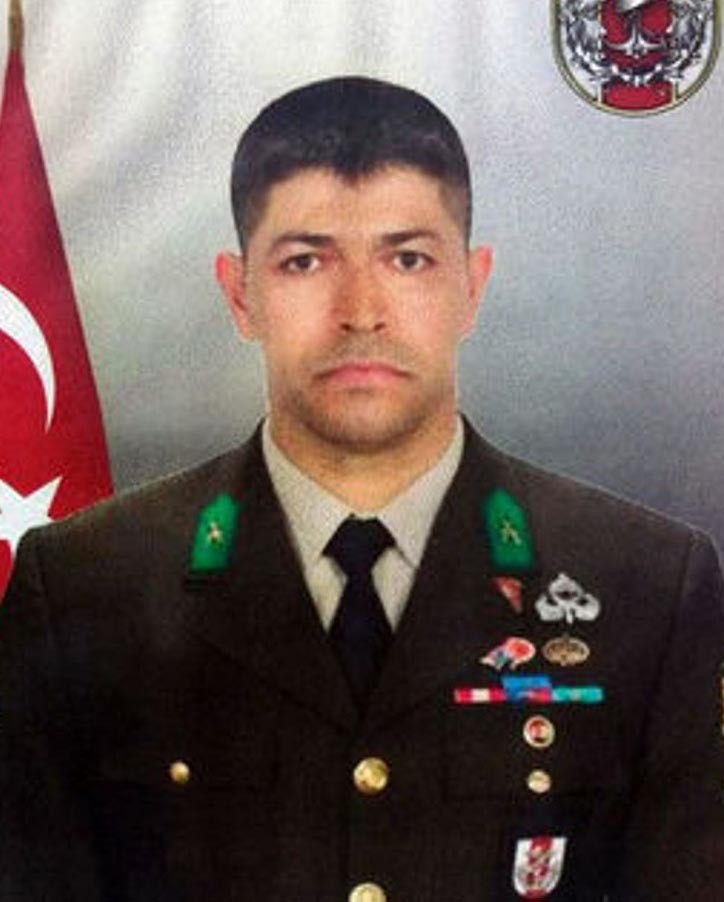 A single Special Forces sergeant prevented putschists from capturing the Special Forces Command (ÖKK) headquarters in Ankara, at the cost of sacrificing his life. Ömer Halisdemir, known to his comrades for his braveness, loyalty and big smile, was at the ÖKK headquarters when he was called by the top commander of the ÖKK, Zekai Aksakallı, on the night of July 15. Aksakallı told the young sergeant to stop the putschists and kill their chief, adding that this was a dangerous mission and he would probably be killed by the putschists. Halisdemir hid and waited for the coup plotters and when they showed themselves, he killed their chief, which made them panic. They killed him with heavy fire and his body was riddled with more than 30 bullets. Ömer Halisdemir grew up in a village where he herded cattle and sheep. He worked hard to help his siblings. His father said, "He would do anything to help people." He helped all of us and is a perfect hero.
There were hundreds and thousands of heroic actions during that violent night of July 15, when 238 people were killed and more than 2,000 people injured, some very severely. We feel deep gratitude, and we will never forget.